Facilities Management Professionals Dig Into Analytics and the Future of Asset Management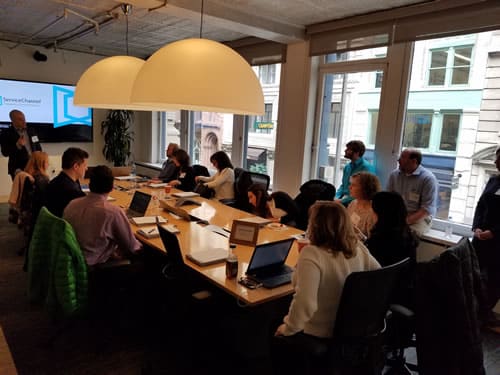 ServiceChannel kicked off 2018 with a LEARN&LEAD educational event held at our New York City headquarters. The LEARN&LEAD series educates facilities management professionals on the latest trends, new product innovations, best practices and importantly, how to gain more visibility and transparency into their facilities management program through service automation.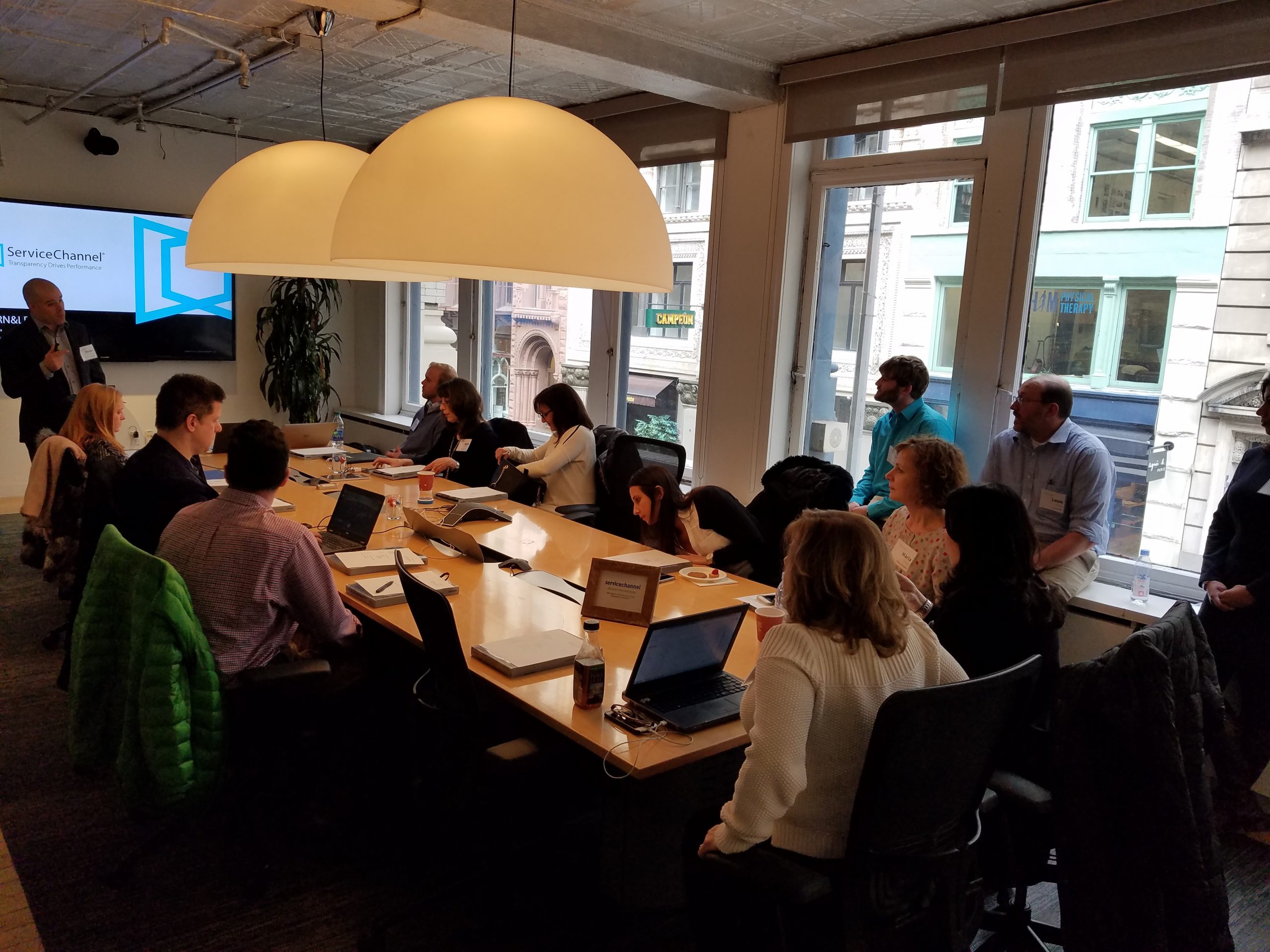 At the latest interactive session in this popular series, attendees learned how to better manage their contractors and service providers, work orders, preventive maintenance, assets and more with the ease of ServiceChannel's cloud-based Service Automation platform.
Some of the topics generating the most discussion and interest were:
Achieving 2018 Goals with Analytics
As ServiceChannel continues to empower FMs with powerful analytics and actionable insights, the analytics platform has evolved, keeping the business user in mind with easy to personalize visualizations that can be created easily via 'drag and drop' elements in the application.
Successfully managing all an organization's distributed locations requires FMs to meet the business and corporate objectives while keep costs in control. Attendees learned how FMs can stay on top of their expenses and actively manage them by combining their Service Automation data with internal budget data.
Download Free White Paper: Why Buy A Facilities Management System 
Better Decisions with Decision Engine
The presentation on Decision Engine focused on how this machine-learning based functionality helps FMs continue to make faster and more accurate decisions. With Decision Engine increasingly integrated throughout Service Automation, FMs can automate routine, repetitive tasks, have the platform make proactive recommendations, and perform scenario analysis to optimize the solutions. Through 2018, the ServiceChannel team will continue partnering with our clients to drive further Decision Engine initiatives to help FMs save time and cost.
Future of Asset Management
Maintaining and managing assets across all locations is critical to ensure efficient operations.  So we're continuing to expand the ServiceChannel asset management feature set with tools that help FMs make sure all asset data is easily captured, monitored and located in a centralized place.
But the world of asset management is becoming more than simply tracking the assets you have in-house and responding when there's an apparent problem.  We're actively joining forces with our customers, manufacturers and third party providers to leverage IoT (internet of things) technology to support automated work creation.  This ensures equipment down time is minimized, costs are reduced and importantly, there's no harm to the customer experience.
And as we further integrate machine learning, customers will see improved response times for service and actionable insights from analytics.  With these developments, we're moving closer to a time of self-managed facilities with IoT-enabled "smart" assets to further boost the importance of facilities management across the organization.
Value-add from Client Success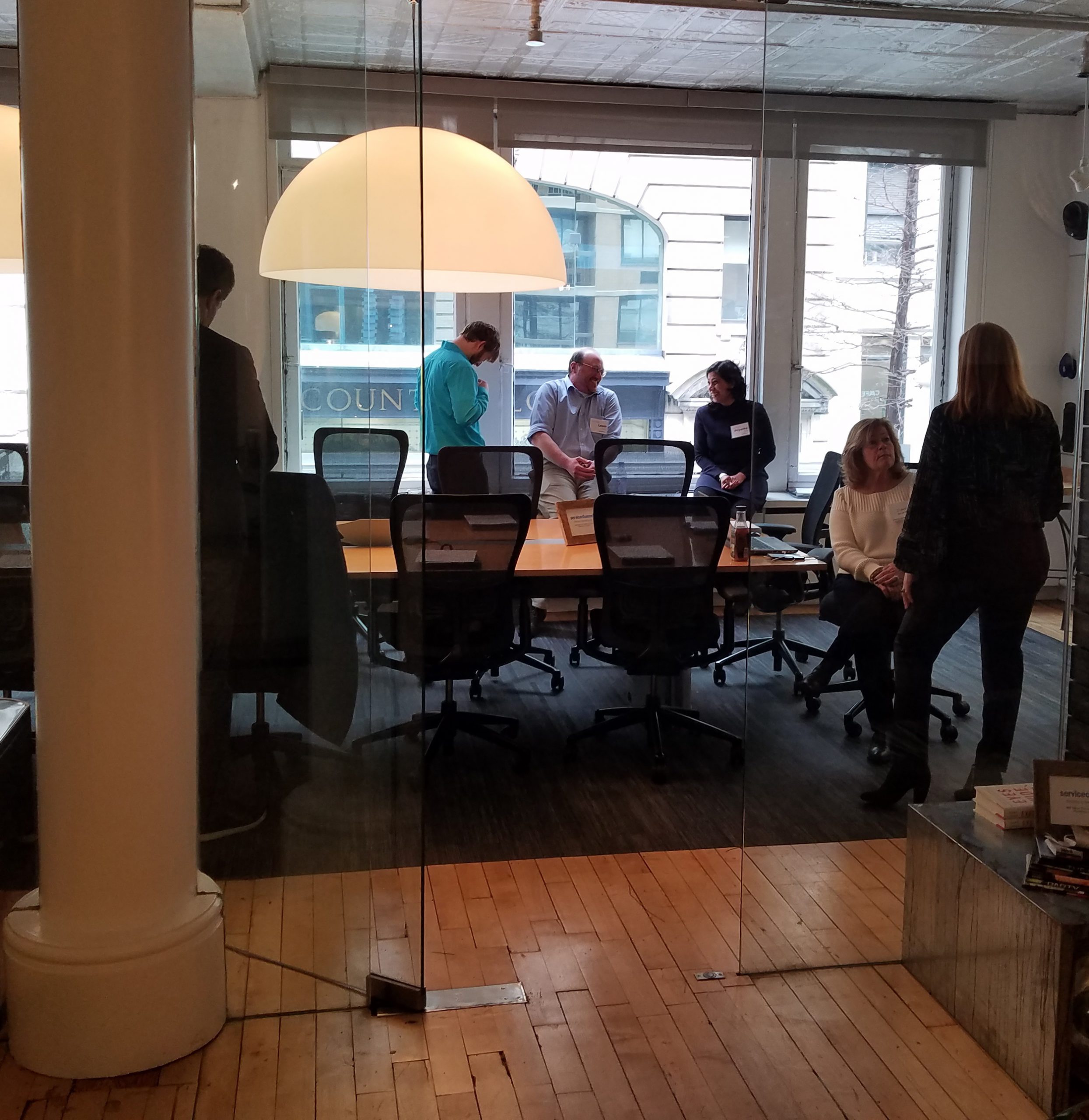 Our customers realize significant benefit from their ServiceChannel facilities management software, both within the facilities department as well as in other functional areas across their organization.  And we're continually working with them so they can derive even greater value and see further gains.
The head of our Customer Success team discussed how we collaborate with our customers so they can deliver the highest quality of service from their own programs.  Through a range of facilities management support services, we work to ensure that all the valuable data that's captured in their service automation platform provides new levels of transparency into FM operations, and that clients take advantage of that data with real actionable insights.
ServiceChannel customers in attendance included those from Tiffany's, Louis Vuitton, Le Pain Quotidien and other facilities teams who had the opportunity to network and exchange best practices.
Mark Your Calendars for Facilities Management Education!
Join us at one of our upcoming regional LEARN&LEAD events and explore the latest enhancements to the service automation platform and provide plenty of facilities industry networking opportunities.
Register today for an event near you!