Service Automation for Facilities Management Becoming Increasingly Strategic for Urgent Care Providers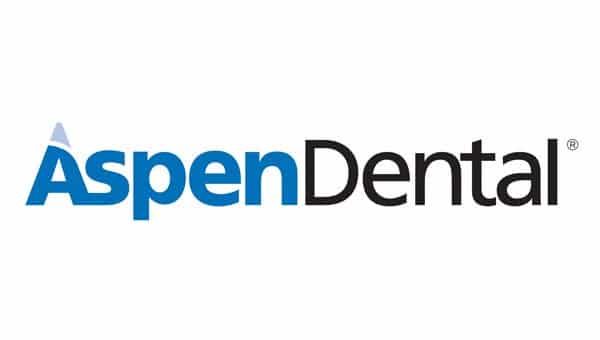 Deploying ServiceChannel for Retail Healthcare Creates Compelling Cost Savings, Competitive Differentiation and Better Patient Experience
CHICAGO, April 28, 2015 – ServiceChannel, the leading service automation platform for facilities managers and external contractors, today unveiled the results of a research project of the urgent care market that reveals how providers can better manage their growth, create competitive advantages and deliver enhanced experience for patients through a proactive, automated approach of their centers and clinics.
ServiceChannel today offers a customized solution of its service automation software for the healthcare industry including urgent care providers whose businesses are highly reliant on the upkeep and maintenance of specialized clinical equipment and related supplies. Providers who have implemented service automation of facilities repair and maintenance can ensure that these business-critical assets are properly maintained according to schedule, serviced properly and repaired rapidly through qualified contractors.
ServiceChannel is promoting the research results and its Retail Healthcare solution as part of its activities at this week's UCAOA National Urgent Care Convention, the healthcare industry's largest, dedicated gathering of urgent care business and clinical professionals:
Event: UCAOA National Urgent Care Convention
Dates & Location: April 27 to 30, Hyatt Regency Chicago
ServiceChannel Booth #: 310
Hashtags: #UCAOA15, #ServiceChannel, #retailhealthcare, #facilitiesmanagement
"The urgent care sector is in hyper-growth mode with the majority of providers we interviewed expecting to grow in terms of patient visits as well as facilities expansion," said Laurel Stoimenoff, Principal at CONTINUUM Health Solutions. "Our research indicates that a strategic approach toward facilities management will help support busy, patient-focused staff at urgent care centers whose attention should be exclusively on providing quality care and a patient-centric experience, not managing repair and maintenance requests."
CONTINUUM Health Solutions conducted the research project for ServiceChannel, which involved an analysis of more than 100 urgent care and other providers in related healthcare sectors. Among the key findings, the research revealed that many urgent care center operators have not centralized and automated their facilities repair and maintenance services, which can expose them to paying higher prices for subpar services.
"The good news is that urgent care center operators who do incorporate service automation effectively can create significant competitive advantages in an increasingly competitive industry," Stoimenoff said. "What's needed are technologies and tools that can address the unique aspects of managing urgent care facilities."
ServiceChannel offers a Retail Healthcare Solution to address these unique requirements with a complete, highly automated source-to-settle work order management, business intelligence and contractor sourcing platform. This cloud-based, software solution has already been deployed at more than 2600 retail healthcare facilities nationwide. In addition, ServiceChannel offers deep experience with the healthcare sectors with over 20 years of relevant industry experience and a dedicated team focused on the unique challenges of urgent care and related fields.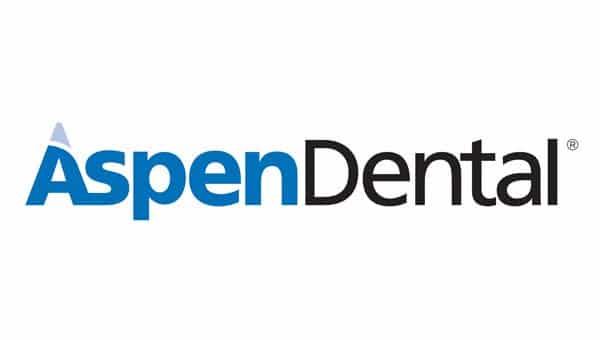 Retail healthcare providers who have already deployed ServiceChannel have, on average, reduced their overall repair and maintenance spend by about 18 to 22 percent. An example is Aspen Dental (@AspenDental), with more than 500 independently owned and operated dental practices in 30 states. In 2014 alone, Aspen Dental welcomed 750,000 new patients and more than 3.4 million patient visits.
Since we deployed ServiceChannel, we have seen our total repair and maintenance service costs go down almost 30 percent per month during a time period when we expanded our facilities by 20 percent," said Justin Massey, Facilities Manager at Aspen Dental. "The ability to reduce costs during a period of rapid expansion, while not having to add to our facilities management staff, clearly demonstrates the benefits of service automation."
Other and specific benefits of deploying service automation for urgent care and other healthcare providers include:
Gaining enhanced visibility to validate that a service order was performed as promised,
Enhanced warranty management to ensure that these benefits are maximized whenever possible for all service work,
Meeting regulatory compliance through timely servicing of specialized clinical equipment,
Integrating business intelligence and "Big Data" analytics to easily and rapidly identify business trends, identify outliers and leverage savings opportunities,
On-demand contractor sourcing through a global network of qualified firms and to maintain specific assets and meet stringent service-level agreements.
Helping organizations fulfill the facilities maintenance and clinical equipment reporting requirements of accreditation agencies.
"The healthcare sector is undergoing transformation and urgent care providers are at the forefront of that change with increasing preference among patients for healthcare services on-demand," said Tom Buiocchi, Managing Director at ServiceChannel. "An important way for healthcare organizations to remain competitive and to maintain high levels of customer satisfaction is to integrate a systematic and strategic facilities management practice that includes service automation."
Pricing and Availability
The ServiceChannel Retail Healthcare Solution and its optional modules are available now via a software license. For more information, including a live demo of these products, visit www.servicechannel.com.
To speak with representatives from ServiceChannel, please visit the ServiceChannel booth (#310) or call John Noh at 408-242-3852. For sales inquiries, please contact Paul Wolf at 516-782-4449 or pwolf@servicechannel.com.
Additional Resources
About CONTINUUM Health Solutions
CONTINUUM Health Solutions is a consulting company focused on the urgent care industry. Its principals have 20+ years of multi-site, multi-state urgent care experience. Clients range from single owner clinics to large hospital systems, private equity and networks. Expertise includes site selection, clinic development, acquisitions, market growth and operational strategy.
About ServiceChannel
ServiceChannel provides facilities managers with a single platform to source, procure, manage and pay for repair and maintenance services from commercial contractors across their enterprise. By providing a real time, web-based view of service data across all trades, locations and contractors, facilities managers drive significant brand equity and ROI for their organizations without outsourcing or investing in new infrastructure. Over 200 leading global brands use ServiceChannel daily to conduct business with over 50,000 contractors at more than 100,000 locations in 63 countries.
ServiceChannel was named a GAP Inc. Strategic Partner in 2013 and awarded two Nike Vendor Excellence Awards in 2010 and 2012. ServiceChannel was also named the Vendor of the Year in 2011 by The Professional Retail Store Maintenance Association (PRSM).
Media Contact for ServiceChannel
Name: John Noh
Phone: 408-242-3852
Email: jnoh@servicechannel.com