6 Tips for Growing Your Commercial Contracting Business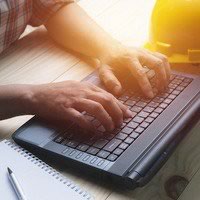 You want to win more contracting business, but you're not sure where to start. It's a common problem; growing a commercial contracting business successfully is a challenge, especially if you're relying on inefficient promotion such as print and email campaigns. While these marketing tactics are effective at acquiring local business, they limit your growth at the national level. To grow your business past regional accounts, you need to leverage specialized promotional strategies.
Let's take a look at six methods to attract lucrative national contracting accounts:
1 – Provide Extensive Details About Your Business
Make sure to advertise key details about your capabilities, capacities, markets and compliances up front to attract facilities managers. With this information in hand from the beginning, FMs can determine if your services meet their needs without having to pick up the phone and ask for additional clarifications. More specifically, be sure to include information about:
Service capabilities, including trade specialties and markets served
Proof of insurance
Specialized certifications
Standard rates
Number of technicians and their skill set
2 – Include Applicable References
When facilities managers need to hire a contractor, references are one of the first things they look for. Thus, highlighting positive reviews and clearly identifying references can be the difference between your getting the job versus your competitor.
You should include references across your core trades and markets. For example, if your specialty is servicing refrigerated assets, provide references from restaurant brands that can attest to your expertise. Not only will this motivate similar businesses to hire you, but it will also establish you as a reputable service provider in the industry. Also, consider utilizing business partners as references (ie, financial institutions, supply houses).
3 – Embrace Trial Periods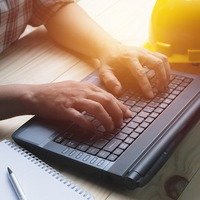 Many FMs test potential hires at a few locations before bringing them on to service all of their facilities. These trial periods present valuable opportunities for your business because they give you the chance to prove the quality of your service. Think of it this way: it's one thing to tell an FM that you will provide excellent service, it's another thing to show them.
Great service is rewarded with new and recurring business. During trial periods, make sure to be efficient and provide high-quality work. These periods are also a great time to establish productive communication between yourself and the FM team. Make a point to clarify expectations and confirm that you have the resources to meet this business's needs. And remember to be patient; focus on providing great customer service and you will be rewarded.
4 – Join a Commercial Contractor Network
A commercial contractor network is a database of service providers that FMs and procurement managers use to find, hire and review contractors. Joining a network provides enormous exposure for your business, especially if you're looking to expand from local accounts to national ones.
Most network platforms also encourage you to attach references and fill out information about your businesses— such as compliance certificates, specialties, rates, contact information and more. Some even allow businesses you've worked with to provide feedback and rate your service directly in the platform. Thus, by joining a network, you make it easier for FMs to find, qualify and hire you.
5 – Set Performance KPIs
Optimal performance is vital to winning new business, maintaining accounts long-term and receiving positive reviews. To keep your service at its best, set key performance indicators (KPIs), such as time to resolution or length of open invoices, and track your execution. This way, you have a goal to work towards or maintain, and if you are falling short you can make adjustments.
In addition, using a quantitative-based performance scorecard can serve as your resume that demonstrates the high quality work you deliver.  Sharing your verified performance from other clients is an ideal way to support your new business generation efforts.
6 – Prioritize Industry Relationships
An important aspect of growing your commercial contracting business is to form positive, ongoing relationships with your customers that result in long-term partnerships, good reviews, and productive communication.
The most effective way to establish good relationships with customers is to provide excellent service—be efficient, adhere to SLAs and contracts, show up and check out on time and communicate promptly if there are any changes FMs need to be aware of.
Take it from Roto-Rooter, a national plumbing provider of drain cleaning and full-service plumbing. Through customer feedback, they found that the responsiveness, professionalism, honesty, effectiveness and communication provided by technicians are what clients look for in their primary service provider. Thus, Roto-Rooter emphasizes technician promptness, adherence to customer instructions, flexibility, communication and first-time issue resolution, with the goal of maintaining and strengthening customer relationships while building their performance rating.
Manage industry relationships with a facilities management software platform, which helps you stay organized across clients, complete work order lifecycles efficiently and invoice consistently.
Final Thoughts
Keep in mind that facilities and procurement managers' ultimate goal is to provide great in-store and on-site experiences for their staff and customers, and they need reliable, skilled contractors to help achieve this. To grow your business, focus communications with potential clients on how you can help them improve these experiences. By showing FMs and procurement managers how your services help them achieve their goals, you prove your true value and set yourself apart from the competition.
Learn more about managing a successful commercial contracting business with specialized solutions.