4 Best Practices Innovative Restaurant Chains Follow to Manage Facilities Expenses…And You Don't!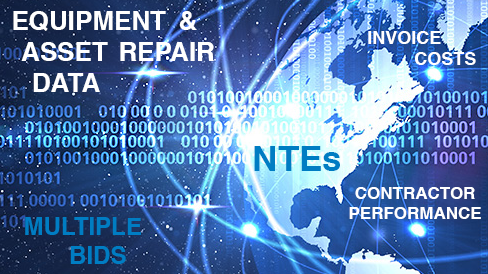 Many of the best and brightest restaurant chains have deployed the latest FM software tools to automate their demand service & maintenance management processes.  The result: enhancing overall efficiencies, reducing costs, and gaining operational and financial visibility into historically unmanaged data.
Collect Multiple Bids for Larger Jobs
It is easy to fall into the trap of always using the same contractor for every job.  A better suggestion is to "trust but verify."  Developing a system to collect three bids per job over $1,000 can be an effective way to verify if your "go to" contractor is in fact taking good care of your location and checkbook.
This exercise also fosters relationships with new vendors you may have never used before.  Collecting multiple bids from several contractors will tell you if the amount of hours and other variables needed to complete a job from any one contractor are accurate.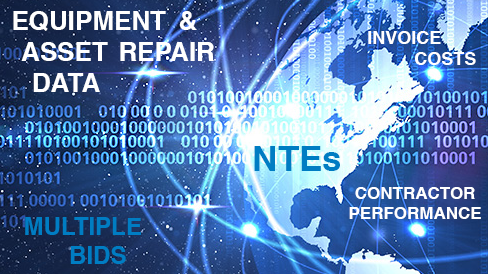 For example, Company A comes with a bid that says the repair in question will take four hours to complete. Companies B and C both submit bids suggesting the job should only take 1.5 hours.  You can now compare issue scopes and solutions to make more informed decisions.  As an added benefit, this exercise also fosters relationships with new vendors.
Review NTEs and Average Invoice Costs by Trade
A Not to Exceed (NTE) limit is the maximum amount of money to be spent on each repair type.  Think of it as an open check – with limits – to your vendor for each repair.
When companies deploy a Service Automation platform (or CMMS – computer maintenance management system) they're often timid and set their NTE limits too high.  They think that if they set them lower they will be inundated by proposals to review.  But remember – Data is Power!
The best use of NTEs is to set them against the average invoice for each repair type – that's why it's important to have a system that will easily provide you with those numbers.  This way, your data becomes more powerful with each invoice entered into your facilities management platform.
Let's say you have a repair type set up as "Floor Drain Repair."  If you have 600 invoices with an average price of $319, it is a pretty safe bet that the $319 is a real number.  With this knowledge you can now intelligently set your NTE for future service issues of this type.
Best practice is to set your NTE as close to that average number as possible.  But only with a data-driven restaurant facilities management system can you easily access information to be confident your NTEs are set appropriately – managing to what's actually happening, not out-dated info or even worse…subjective gut instincts.
If the number of proposals exceeding your NTE starts to spike, you can quickly adjust the limit higher and manage fewer "exceptions".  With ready access to your data, now you're managing based on actual market costs.  Top performing facilities departments typically review their NTEs quarterly to maintain this delicate (cost saving) balance.
Leverage Equipment & Asset Repair Data for Major Purchases
Leveraging service automation software can improve warranty management and product sourcing decisions. Modern FM systems collect both cause and remedy data (problem & remedy codes) on each repair action across an organization, which is a key ingredient to informed equipment forecasting. The commonalities that can be gleaned from this reporting data is powerful.
Here's one example of that leverage.  Your restaurant group is planning to purchase a large number of ice machines. By analyzing the cause and remedy data from your maintenance management platform, you can easily see what the remedy or solution was across all ice machines in your organization.
Let's say that you data shows that out of 1,600 repairs, 1,000 of them had to have a water pump replaced just after the warranty period expired.  With a $340 average cost for this type of repair, that's $340,000 ($340 per repair x 1,000 pumps).  Knowing that the real data shows the need for a better pump or a longer warranty period, you now have a powerful negotiating tool with which to go back to the manufacturer. Large chains use this information to select the brand that will provide them the very best warranty and product.  Customer-focused manufacturers welcome such data as it only helps to improve their product.
Review Contractor Performance Regularly
Many facilities managers get stuck in firefighting mode during their daily routine.  Conducting a formal business review on their contractors' performance is important.  However, it's critical to have objective and independent performance data, easily accessible by both you and your contractors.
The process creates a closer relationship with your contractor as well as allowing both sides to discuss opportunities to work better together.  Visibility into quantitative scorecard data and overall partnership performance builds trust and acts as a common truth source to be used for regular reviews.