Who's Transforming the Facilities Management Industry?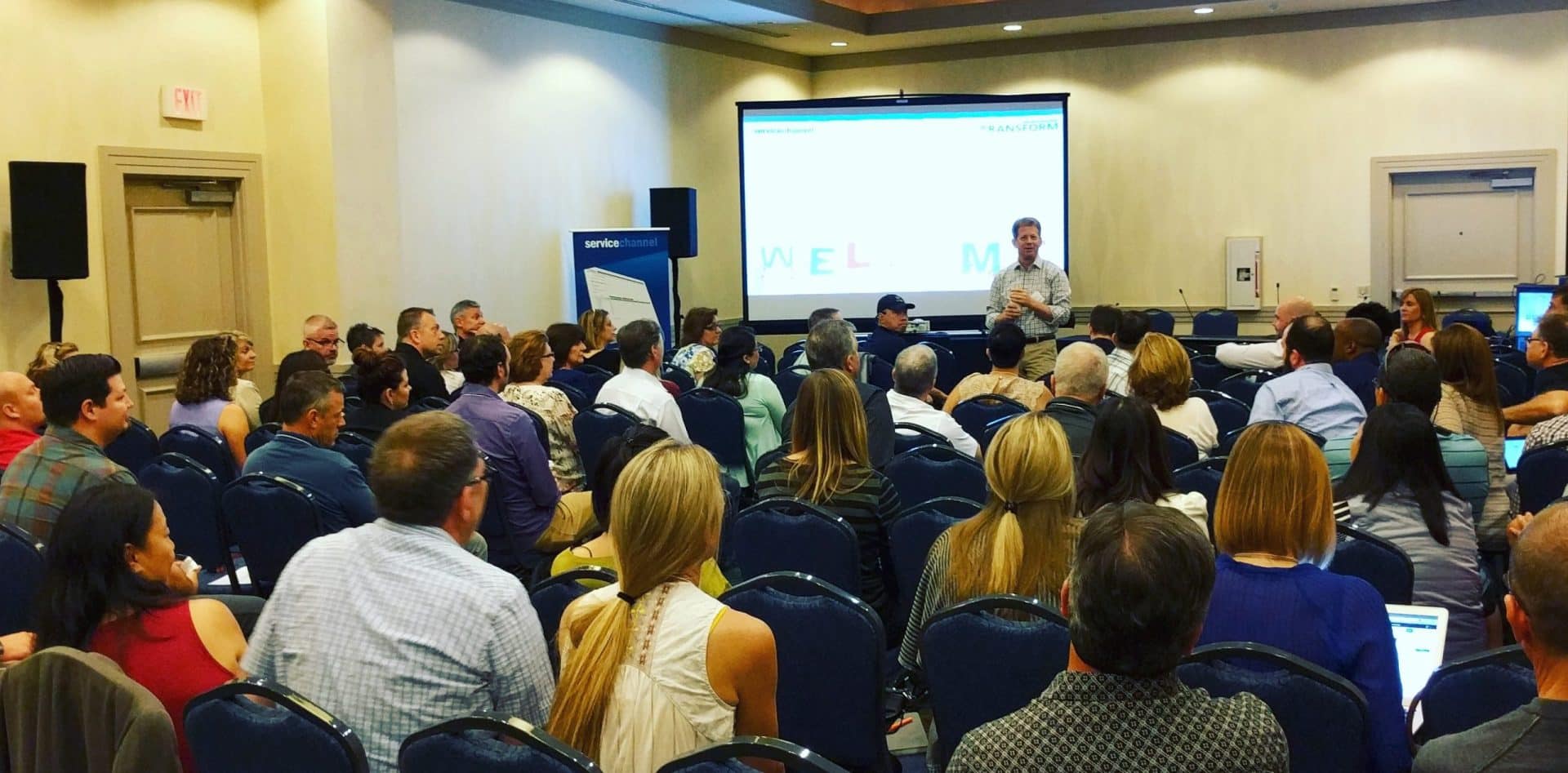 If you were interested in how the facilities service automation market is not only changing but how it's being transformed, then the place to be was ServiceChannel's Retail User Group in Long Beach, CA, just ahead of the recent PRSM 2016 Annual Conference.
With a wide array of products and services to help both retailers and contractors, ServiceChannel is well known across the sector in providing best-in-class FM software offerings.  But that's only the start for us.  We're seeking to transform how the facilities business is conducted, by  influencing how key players operate, modifying operational expectations and fundamentally altering what is considered "standard" in the industry.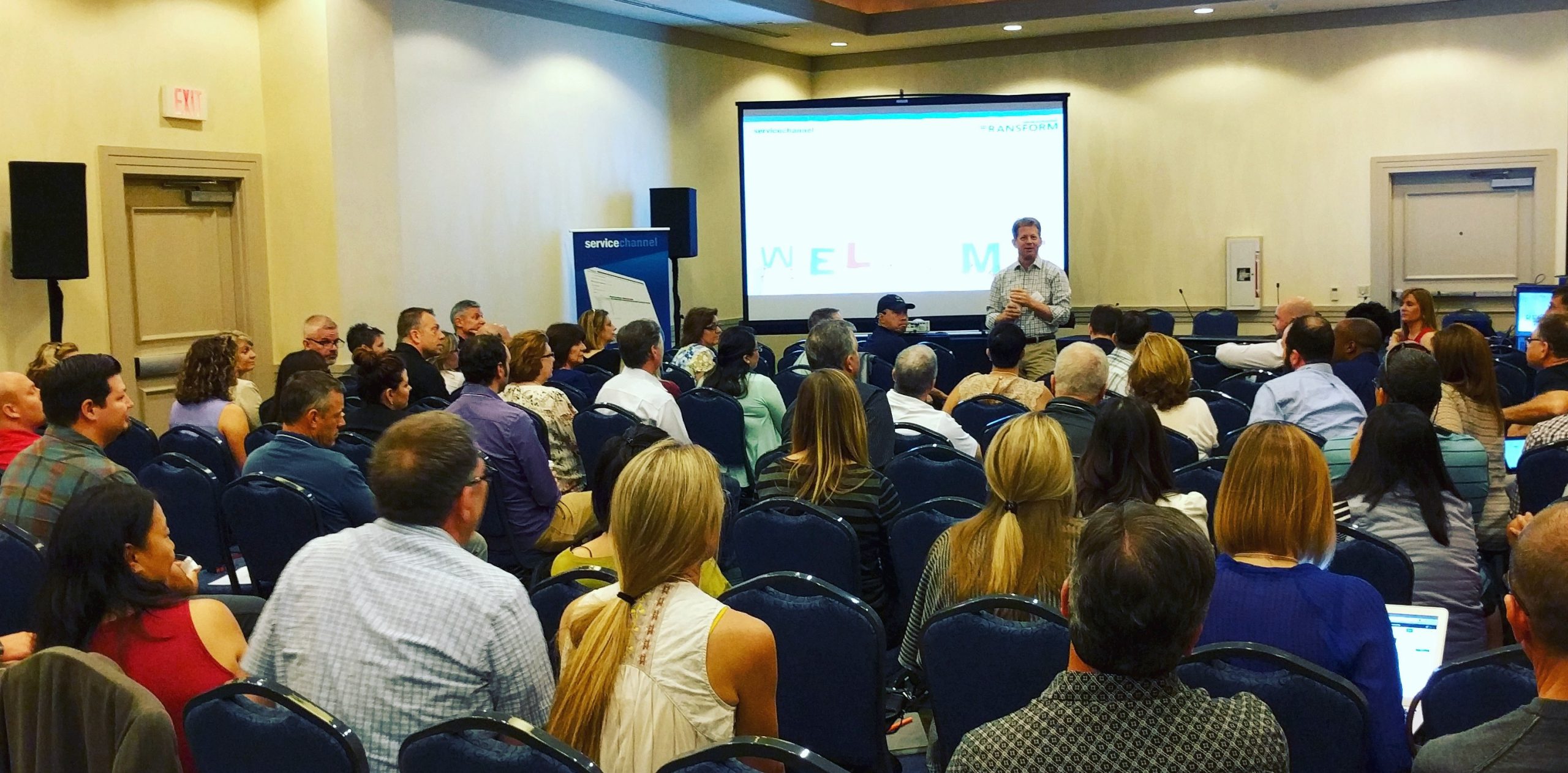 Tom Buiocchi, ServiceChannel's CEO, extends a warm welcome to the Retail User Group
How Is the Facilities Industry Being Transformed?
One of the ways we're driving this transformation is to ensure that the best minds are afforded meaningful opportunities to collaborate.  At the User Group, ServiceChannel promoted innovative thinking among roughly 100 participants during group presentations, targeted education sessions and focused roundtables.
Highlights of the discussions included:
Clarity of Purpose
ServiceChannel CEO Tom Buiocchi emphasized how we're helping shape the industry by ensuring that all facilities management technology products are developed with specific attention to:
Transparency

– shining light on areas that have previously been difficult to track

Intelligence

– offering unique insights to foster better decision making

Automation

– saving time by automating manual processes

Ease

– making life easier for all parties involved with managing facilities
Varying Perspectives
If you're a retailer or contractor, do you know what the facilities management experience is like from the other's point of view?  You do if you attended the FM Peer Panelist Forum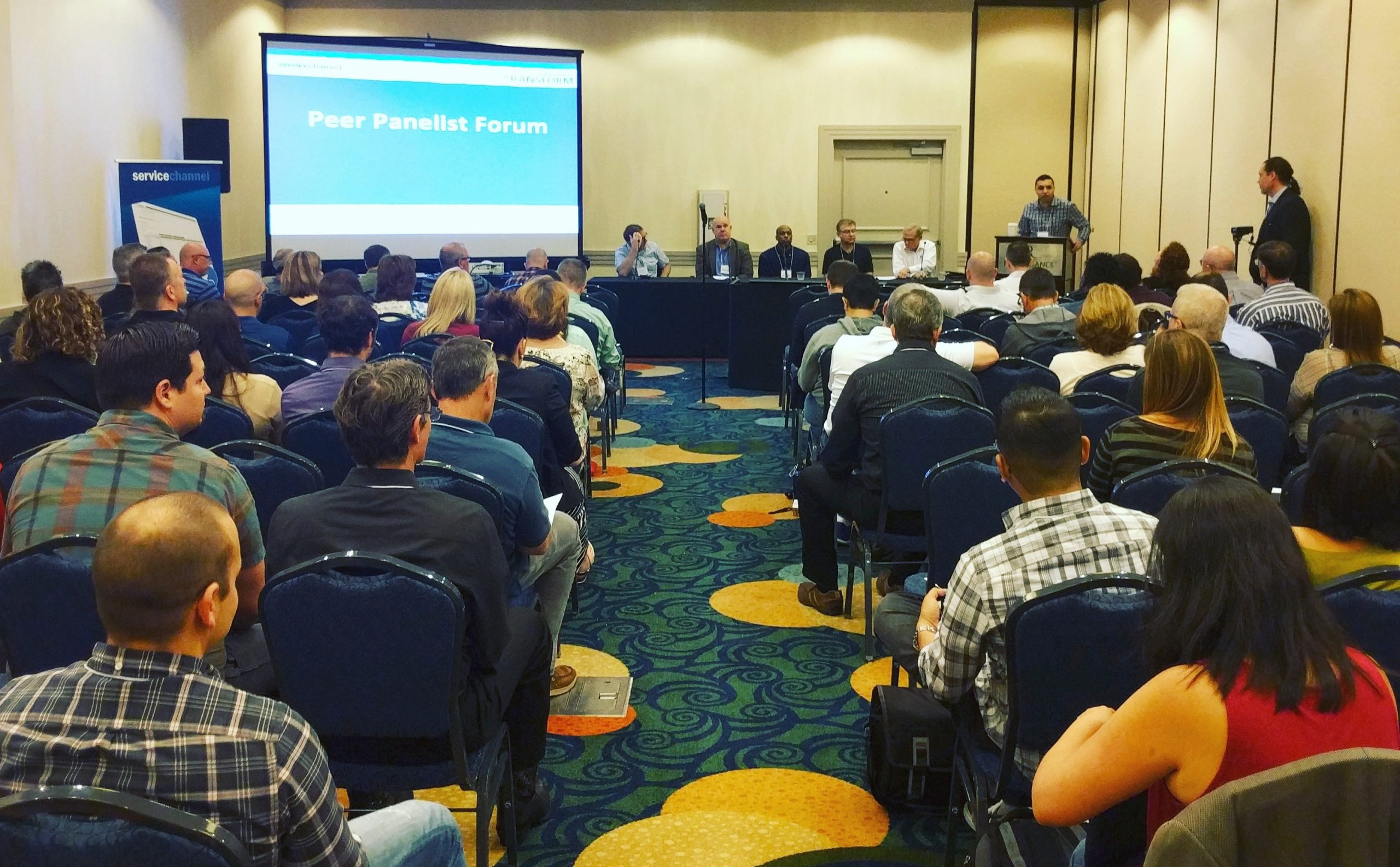 Peer Panelist Forum including executives from RaceTrac, Cinemark, ACS FixIt and MaintenX Int'l
This panel discussion was a chance to learn about what works most effectively to solidify long-term relationships between service providers and FMs.  The theme that ran through all of the shared best practices was clear – communication. Panelists stressed the importance of:
Aligning expectations from the onset of the relationship. For example, how will success be defined and performance measured?

Establishing details of agreed upon processes and procedures before service work commences.

Dedicating time to meet on a regular basis, not just when issues arise
The discussion also covered the best ways to help with the contractor onboarding process ("we train, explain what our process is, take them through the resources and make sure they know what makes us different from other retailers") and how they leverage the Contractor Scorecard, an objective, quantitative contractor performance tool ("we use it on a regular basis, it's part and parcel of all our business reviews…we ask for detailed explanations if someone's not at 100 – and see what we have to do to get them there").
The panelists also delved into FM mobile apps, such as how they use them and the benefits they're seeing.  They particularly liked the GPS check-in apps for their contractors ("best way to go…very easy to use") based on its ease of use, ability to upload pictures and data collection.
FM Software That's Leading the Transformation
ServiceChannel always values feedback from clients.  Highly interactive conversations were held regarding topics deemed important by the user community.  Sessions included:
Sid Shetty, ServiceChannel's VP of Global Services, hosted a robust Q&A session focusing on

Analytics Custom

.

Lev Kurts, ServiceChannel's VP of Product Engineering, spoke about the vision for an even more modern experience with ServiceChannel technology.

Participants learned about available features and upcoming releases, as well as provided input to help drive the direction of product development for some key Service Automation functionality, including:
Customers left having had a deep dive into a number of products and services, and productive conversations both with their peers and the ServiceChannel team of experts.  Most importantly, they learned not only how the industry is transforming but how they can implement highly effective best practices and transform their own facilities management operations.