Who Needs a Facilities Management System?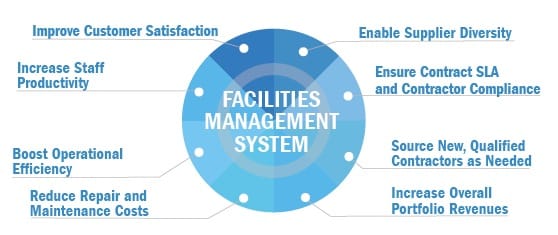 Managing the entire range of a multi-location company's facilities and equipment is a trying task in the best of times. Whether a specialty or big box retailer, regional or national restaurant chain, supermarket or convenience store chain, owner of financial services establishments or any company with various sites to maintain, every brand faces a highly competitive environment to attract customers to and retain customers in its physical locations.

With ever demanding customer and service requirements, increasing competitive pressures and always tightening budgets, it can seem a herculean effort sometimes just to keep the lights on.
Why is a facilities management system needed?
Learn who most needs one, experience a day in the life with/without a system,
as well as who can benefit across an organization and more!
Download White Paper

The facilities management sector is an increasingly critical function within an organization. Leading retailers and restaurant brands realize the importance of Brand Uptime – how the quality of your physical location affects a customer's experience – and that it has a real and tangible impact on how a corporate brand is perceived. And this brand perception has been shown to drive bottom line results, positively and negatively.
With the spotlight on this function in ever demanding environments, how are facilities managers, store and restaurant operation professionals, and others to cope?
A properly deployed, modern facilities management system could be just the answer. But exactly why should you get one (besides the fact that it's likely your competition has one – or will have one deployed soon)? Well, we've put together a white paper on just this topic. In it, you will learn:
Who needs a facilities management system (take our brief survey and find out)
What's a 'day in the life' like with and without a facilities management system
How does a facilities management system help the entire organization
Who can benefit from a modern, innovative facilities management platform
Alternatives to facilities management systems
Fortunately, the latest generation of technology has resulted in more and more innovation specifically designed and purpose-built for the facilities management sector. New web and mobile systems are bringing all sorts of benefits for the entire organization. With these technologies applied to all aspects of maintaining equipment and locations, along with managing the contractor service process, forward thinking, multi-site companies are able to: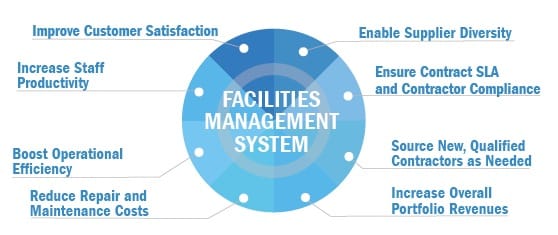 Actually realizing all these benefits may seem difficult to achieve but new technologies make it easy and highly cost-effective to deploy such systems in virtually any organization. Today, facilities managers gain by having systems that bring simplification and automation to the complex and time consuming processes that take most of their time, along with many others.