The Year-Round Retail Store Maintenance Checklist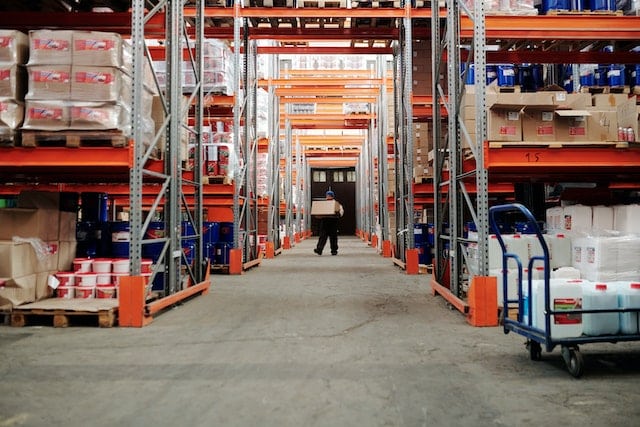 Retail store maintenance is a form of facility maintenance that strategically guides and addresses a plan for retail operations that often includes planned and preventive tactics. This helps keep the integrity and infrastructure of its operations intact.
Depending on the type and size of the building, these maintenance tasks vary in scope and complexity. The importance of store maintenance is more than just ensuring the facility is clean. Tasks include equipment, machinery, technology, lighting, and other functions to keep things running smoothly.
Having a retail store maintenance checklist ensures everything is in order when opening, throughout the day, and at closing on a daily, weekly, or monthly basis as required. In some settings, this can be called a facilities maintenance checklist. One of the main objectives of this checklist is to protect the store while reducing operational costs.
How Maintenance Affects Retail Stores
The impact of store maintenance goes beyond what your customers see. Store maintenance affects the acquisition and retention of customers and employees, whether vendors want to do business with you, and quality control. Good store maintenance ensures high productivity and improves the store's reputation and brand image.
Retail store preventive maintenance can help in keeping the facility, assets, and equipment working properly, cutting down on negative experiences, losses, and unnecessary expenses. The condition of the facility directly impacts and influences shopping behavior, as well as keeping the competitive advantage high. Sound retail maintenance also helps retain staff, avoid health risks, and encourage employee trust.
Year-Round Tasks
These tasks are important throughout the year for retail stores to maintain a strong infrastructure:
Building Exterior
Your building exterior provides a first impression to your customers. To ensure the first experience is positive, it's imperative to include the exterior of your retail store in your maintenance checklist.
Parking lots – Ensuring the lots are free of debris, lines are crisp and clean, and lots don't have potholes.
Sidewalks – Sidewalks should be free of cracks and other safety hazards.
Signage and lighting – Inspect and replace all light bulbs. Inspect technology used for electronic signage. Check for fading, etc.
Windows – Check to make sure all latches are working, security exit windows are operable, and there are no cracks in the window panes.
Landscaping – All shrubbery should be well-kept, providing a clear line of sight to maintain safety.
Waste management – Check to make sure waste collection, disposal, and recycling are done.
Building – Check the building for any signs of leaks or water damage.
Pests – Inspect property for rodents or damage from termites or other pests.
Building Interior
This includes everything your retail store needs to function properly. While these should be checked regularly by the retail team, repair and maintenance often relies on trained professionals such as HVAC technicians, plumbers, and electricians.
Flooring – Make sure the floors are clean and free of spills, and polished when needed.
Lighting and electrical – Replacing light bulbs, ensuring wires are not exposed, etc.
Plumbing and restrooms – Making sure all restrooms are in proper working order and clean. Make sure paper products are refilled, soap dispensers are working, and doors.
HVAC maintenance – Replacing the air filters monthly.
Water filtration systems – Replace the water filters monthly.
Escalator maintenance – Make sure the escalator is working properly.
Backup generators – These should be checked monthly to ensure they are in working order.
Doors – Inspect doors, locks, latches, hinges, and tech systems.
Store Fixtures
Store fixtures allow you to showcase and ultimately sell your products. Ensuring that your fixtures are operational, safe, and functional for display allows your customers to have a seamless shopping experience.
Shelves and hangers – All shelves and hangers should be checked to make sure they are not broken.
Retail displays – Retail displays should be free of dirt, dust, and attractive.
Mirrors – Mirrors in the aisles and dressing rooms should be clean and streak-free.
Point of Sale Systems
While not always obvious to include in your retail store checklist, your point of sale systems are the most critical element to keep operational. To ensure you are always able to make a sale, be sure to include:
Cash registers
Self-service kiosks
Receipt printers
Touchpads
Security & Safety
Security and safety includes loss prevention technology, emergency equipment, access control, and signage. Regular maintenance ensures the safety and protection of your staff, customers, merchandise, and your retail store as a whole.
Surveillance systems – Make sure all the systems are working and lines of sight are clear.
Emergency exits – Clear signage should be posted.
Fire safety equipment – Fire alarm and suppression system serviced; Inspect fire extinguishers. Check smoke detectors and fire alarms monthly.
Safety signage – Make sure all signs are visible and error-free.
Physical access control – Make sure everyone has their own passcode; ensure protocols are in place to limit access to off-limit areas.
Fall prevention devices
Seasonal Tasks
Every season, there are certain tasks designed to support the ongoing maintenance activities and assist in maintaining the continuity of operations.
Spring
HVAC system checkup – Although the filters are changed every month, the system should be checked in the spring to make sure coils are cleaned and worn parts are replaced. This is also a good time to determine if any upgrades are needed.
Roof and gutter inspections – After the winter, the roof needs to be inspected to ensure there are no soft spots on the roof. The gutters also need to be cleaned of debris.
Summer
Pest control – A more thorough check should be conducted to make sure the grounds are sprayed with repellent, check for termites or damage, and more.
Window cleaning and sealing – The window seals should be checked around the store, and a thorough cleaning done.
Fall
Heating System Inspection – The heating system should be inspected to prepare for the winter months.
Exterior prep for winter – The outside of the store should be prepared. This could include moving furniture and other equipment inside, making sure the gutters are clean and free of debris, signage changes, etc.
Winter
Snow and ice removal – In areas of heavy snow and ice, there should be an ongoing schedule throughout the winter months to keep sidewalks and the building free of ice to avoid safety hazards or freezing of coils, etc.
Winter safety measures – Safety measures specific to the retail establishment should be taken to keep things operational.
Your Preventive Maintenance Partner
One of the best things you can do to have a sound retail maintenance management checklist and process in place is to exercise proactive and preventive maintenance, consider outsourcing, using a CMMS, ensuring crucial assets are at the top of the list, and planning for peak periods where things are hectic.
There are different types of store maintenance, especially when dealing with retail establishments. Having ongoing monitoring and improvement in retail store maintenance is key to keeping your establishment productive, efficient, and having a good reputation. The facility manager is responsible for making sure the list and individuals in charge of their departments have access to it.For more information on creating a solid retail maintenance management checklist, consider the ServiceChannel Platform as a solution. Explore ServiceChannel for Retail and learn more about how we can support your individual retail operations needs.