What Do Smart Contractors Push Facilities Managers To Do?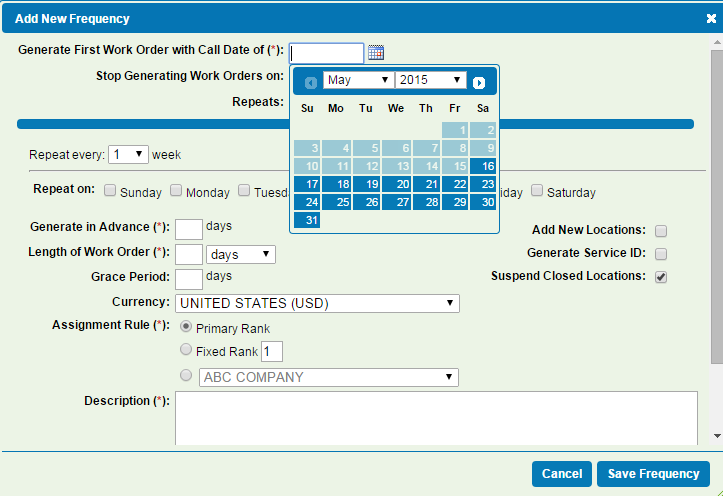 (one in a series of posts from our recent Global User Conference)
Many facilities managers are continually pushing their contractor base to move more of their business processes online to take advantage of the latest in FM software and maintenance management technologies.  While this push to automate is often driven by the facilities management group, at our recent User Group we saw that our networked contractors are now sometimes the leading voices in pushing service automation solutions and the benefits such systems deliver.
Among the discussions between commercial contractors and ServiceChannel customers, the process that received a lot of attention was automating planned maintenance services.  In particular, we saw the contractors pushing their customers to move the scheduling of these preventive maintenance services to a more automated process.  They stressed the increases in efficiencies for both parties by ensuring these PMs occurred regularly and highlighted a number of key factors to reach these goals.
Using FM Software for Preventive Maintenance Scheduling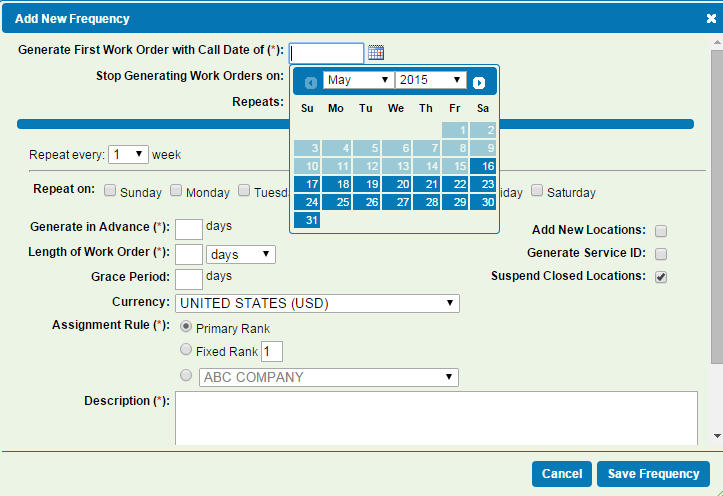 The first point raised by contractors was to make sure that facilities managers knew how to use their FM software, and scheduled their regular and recurring maintenance services.  This way, everything from landscaping to equipment maintenance to janitorial services can be setup so facilities managers don't spend time creating the same service requests over and over, or worse, forget to order a regularly needed service in advance with ample notification for all parties involved.
Auto Dispatching Planned Maintenance Services
Another advantage of an automated approach to PMs is making sure that work orders are always performed by the appropriate vendor(s).  Rather than relying on individual work orders to be created and then needing to select a contractor, possibly by someone not familiar with all the specifics of a job, location or contractor, setting up a recurring task that automatically dispatches a pre-approved contractor ensures prompt action by the proper vendor.
Preset NTEs to Control Maintenance Costs
There can be concern in setting up work orders that are automatically scheduled without any direct FM 'oversight' in the approval.  That's where your FM system's NTE limits functionality comes in.  By proper analysis of actual costs for each type of job in each geography (what should be easily done with your FM system's analytics capability), management can set pre-defined NTE limits for any type of scheduled PM.  This way, as long as the costs are as expected, there's no need to waste time reviewing 'pre-approved' expenses.  Efficiency's increased by managing by exception – only digging into those work orders and requests that truly require attention.
Going from Planned Maintenance to Performed Maintenance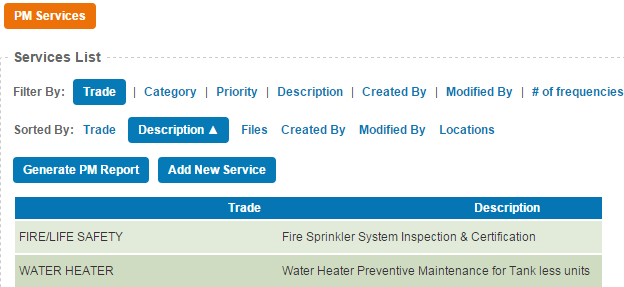 Setting up scheduled service requests for regularly needed work can be an important part of a FM program, increasing efficiency across the board.  But scheduling these planned services is only part of the story.  FMs still need to be confident that this 'pre-approved' work actually occurs.  This is where mobile check-in compliance technology (via GPS) come into play.  With this contractor check-in / check-out functionality, FMs can now ensure that preventive maintenance and other planned services are actually occurring (at the prescribed location and service window).  Tying these contractor check-in compliance tools to your invoicing is another important way to manage costs across your FM program.
Quality of Service Improved
Both contractors and facilities managers agreed that an automated preventive maintenance system ensures that service delivery is improved across the board.  Contractors work more efficiently, leading to benefits at each site and location.
With ServiceChannel's Service Automation Planned Maintenance module, facilities managers:
Simplify recurring event scheduling

Create work orders automatically

Get work done faster

Cut costs
Have you automated your PMs yet?  You should – the benefits are a win-win for everyone!