Waterstones Transforms Facilities Management through ServiceChannel Software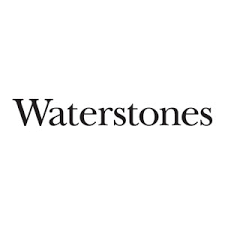 UK's Largest Book Retailer Improves Transparency, Operational Efficiency and Reduces Costs by Investing in Service Automation-Enabled, In-House Program
NEW YORK – Nov. 3, 2016 – ServiceChannel, the leading SaaS service automation platform for facilities managers and contractors, today announced that Waterstones, the largest book seller in the United Kingdom, has implemented ServiceChannel in its internal facilities management practice to replace a legacy, completely outsourced model across its nearly 300 locations.
The transition to a more efficient and transparent in-house facilities management program was spurred on as an effort to improve vendor performance and response time, reduce costs and generally improve operational efficiency. Waterstones identified several key issues with the 100 percent outsourced model including the lack of proactivity, poor or even no communications (e.g. status updates), as well slow response times to work order requests.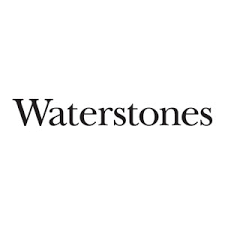 "The goal was to improve efficiency and transparency by bringing facilities management control back in-house and managing our service providers directly without having to add new staff," said Phillip Mifflin, Maintenance Manager at Waterstones. "We wanted a solution that would allow us to manage work orders more intelligently and more cost efficiently than we were seeing."
The decision to deploy ServiceChannel was preceded by interim measures Waterstones had implemented with limited success. The company first installed an internal help desk call center to capture repair and maintenance requests in order to relieve store managers from the burden of having to track and manage work orders directly. Waterstones also experimented with another IT system and even used a contractor's system but found the functionality lacking.
Waterstones evaluated five different platforms before choosing ServiceChannel's Service Automation solution because of its superior analytics and reporting that would help the FM team generate better insights into its operations. These insights were essential in helping the Waterstones team take the reins back of its FM program.
With the ServiceChannel FM software, the company will be able to easily track KPIs such as spending-per-store to establish data-informed spending caps, equipment warranty status through ServiceChannel Asset Manager and frequently recurring repair and maintenance issues.
Over time, Waterstones expects to generate enough data history to establish important operational benchmarks such as:
Easily distinguishing reactive budget from planned budget items

Which stores are routinely over budget and the reasons why

Analytics on budget efficiency, i.e., percentage of spend vs. what was budgeted

Overdue jobs and work orders where there's exposure

Performance reports on both in-house technicians and external vendors
Waterstones plans to enhance its ServiceChannel deployment with additional capabilities and optional modules. These plans including enabling vendors with GPS check-in and other enterprise mobility functionality.
The company also plans to implement advanced analytics with ServiceChannel Analytics Premium to provide even more visibility on issues both known and unknown. To ensure its stores are compliant with local regulations and meet its plan of expanding its contractor base, ServiceChannel Compliance Manager will monitor contractor credentials and certifications.
Further, ServiceChannel is creating a comprehensive location-specific dashboard of assets being managed including facilities lease information, work orders status, key metrics and facilities floor plans/blueprints for a given store.
"ServiceChannel is informing us to make better strategic decisions about our facilities management and properly maintain our retail store environments," Mifflin said. "The enhanced transparency and visibility is not only saving us money but also gives us the parameters to ask the right questions about our FM operations that we haven't even anticipated before."
Additional Resources
About ServiceChannel
ServiceChannel provides facilities managers with a single platform to source, procure, manage and pay for repair and maintenance services from commercial contractors across their enterprise. By delivering unprecedented transparency and data-driven analytics of service quality, across all trades, locations and contractors, facilities managers drive significant brand equity and ROI for their organizations without outsourcing or investing in new infrastructure. The world's leading global brands use ServiceChannel and Big Sky solutions daily to help optimize millions of transactions and billions of dollars of spend annually.
Media Contacts:
John Noh, ServiceChannel
jnoh@servicechannel.com
408.242.3852