How One Retail & Convenience Store Contractor Drives Growth with People & Technology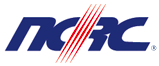 In our next commercial contractor spotlight segment, we sat down with Dave Mirabella of NCRC (Nationwide Construction & Repair) and discussed the journey of one general maintenance company.  We discussed the driving factors to their growth and the importance of technology and service monitoring to the facility maintenance industry.

What year did you open for business?
We opened our doors for business in 1982, providing handyman services to residential homes in and around Los Angeles. In 1998, we expanded the business to the San Diego area and were introduced to national C-store and Retail chains at a time when many companies began to outsource their facility maintenance, primarily for technology purposes. Customer demand and our service delivery allowed us to expand across 15 states.
What type of services do you perform and what is your geographic reach?
We primarily provide General Maintenance and Handyman services and, to a lesser extent, rollout installations and remodel services across Texas and the West.
What do you think has changed in the industry over the past 30 years and how have you responded?
In the late 90s, we noticed many Retail and C-store customers began outsourcing facility services to management companies. This was driven mostly because of technology improvements in work order efficiency and also a client's desire for data. We began equipping our technicians with smart devices and later invested in data plans to ensure our techs had the necessary applications to meet our customers' expectations.
What type of software are you using today?
We use a few different applications, including a geo-tracking application for our techs that cuts down on windshield time and improves route efficiency.
What do you think differentiates you from others in the industry?
At a time when many companies around us are focused on investing in technology to improve their business, we chose a balanced approach by investing in field supervisors and continuous technology development. We believe this helps validate the delivery of service and provides a level of quality assurance that customers demand.
In a single sentence; describe your company's value to our readers?
At NCRC, we aim to educate our customers on our value through tightly maintained Q/A protocols, dependable follow-up and a high level of customer service.{{cta('643b77c8-93b3-4197-b31e-4111b203348b','justifycenter')}}