ServiceChannel Roundup: Latest in Events, Partnerships and Facilities Management in the News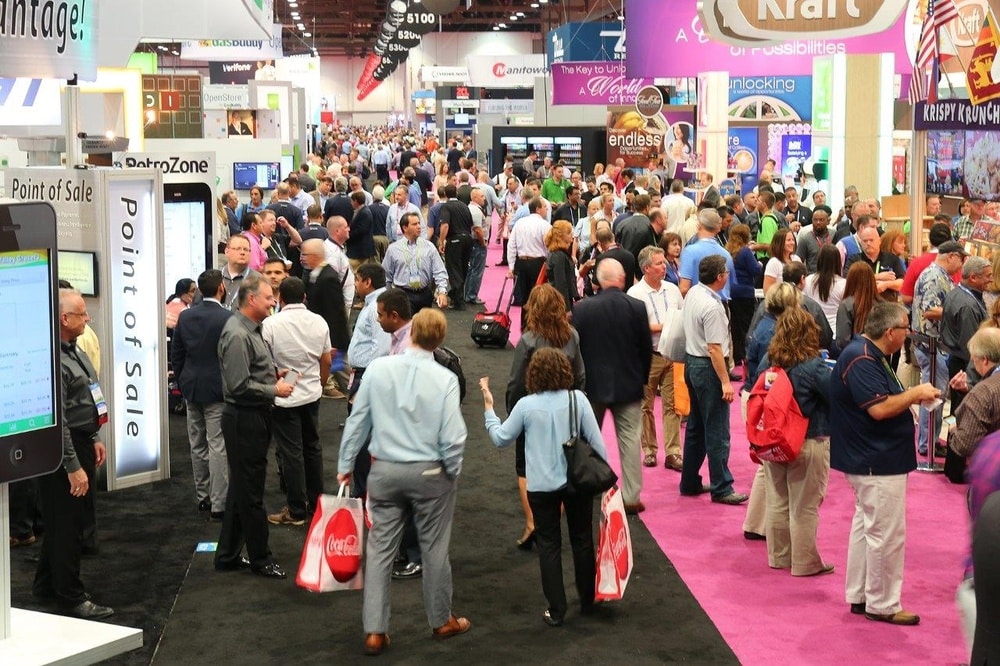 With the year coming to an end, we thought it was a great time to reflect on the past few exciting months. We've been traveling a lot this quarter – from Chicago to Houston to Milan – we've made the rounds!
We gained a new partner with GridPoint joining our solution partner ecosystem. And we saw that maturing technology, like article intelligence (AI), machine learning, and the Internet of Things (IoT) gained momentum in the press, along with the positive impact facilities management has on customer experience.
Here's a quick recap in case you missed anything:
Facilities Events, Events, and More Events!
We have had the opportunity to attend some of the top facilities management trade shows this quarter. Lucky for us, our own Juliette Dickens, was able to give us a glimpse into these events.
NACS (National Association of Convenience Stores)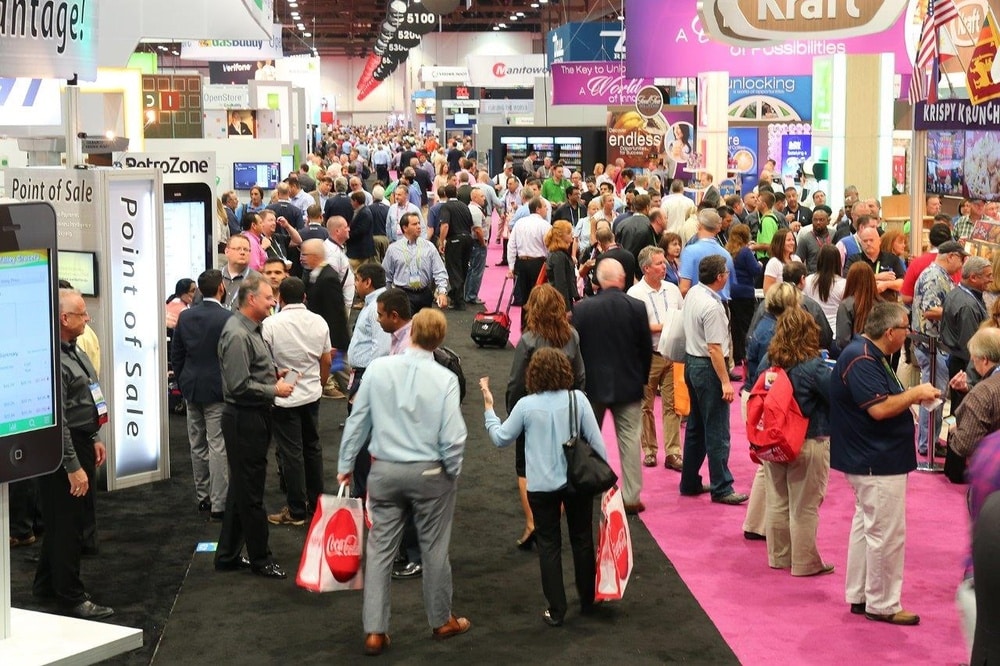 Another packed crowd at The NACS Show
Held this year in Chicago, NACS is a three-day experience and hosted more than 20,000 of the convenience and fuel retail industries' stakeholders from all over the world. C-Stores are continuously becoming bigger and are finding more complex equipment to be necessary. Juliette shares with us the four most interesting things that C-Store professionals were able to learn.
IFMA (International Facilities Management Association)
IFMA's World Workplace Conference held in Houston was the place to be in October. The event was filled with opportunities to learn from and network with facilities professionals. Our own Sid Shetty presented with Bloomin' Brands, Director of Facilities, Jon Ahrendt on "How Analytics is Changing the Face of Facilities Management."
IFMA Italia 18th Annual Facility Management Day
We were lucky enough to be a part of two events in Milan in these past few months. The first, IFMA Italia's Facility Management Day, focused on how retail facilities management continues to change in order to better serve customers. We were very proud to sponsor the event and hear our own Lisa Del Percio speak on the Digital Space panel.
PRSM European Retail Exchange
PRSM's European Retail Exchange was our second event and centered around how facility management can guarantee both service provider and contractor compliance throughout all countries they may oversee. ServiceChannel customer Fendi was able to share their thoughts on the topic.
(And if you're beginning to plan for next year, here are the 2018 facilities management events to get on your calendar.)
Media Coverage
The last quarter of media coverage gave us a lot to think about. From everything about holiday pop-up stores to IoT, and machine learning to how brand uptime can impact the customer experience, we saw it all. If you missed any of this on just want to stay on top of the latest advances and trends dramatically impacting the FM world – check out all the latest FM news and insights here.
             Halloween pop-ups get boost from IoT (Fierce Retail)
The pop-up industry brings in about $10 billion in sales each year. This article dives into what pop-up stores can do to ensure success in supplying customer satisfaction.
Prevent holiday pop-ups pitfalls with IoT  (IoT Agenda)
Our Chief Product Officer, Hugues Meyrath, shares how support for brand uptime ensures success. With so many pop-ups 'popping up,' supporting brand uptime can become difficult, but there are technologies, like IoT, that make it easier than ever before to ensure brand uptime properly.
Driving Operational Cost Savings with the Internet of Things (MIT Sloan Management Review)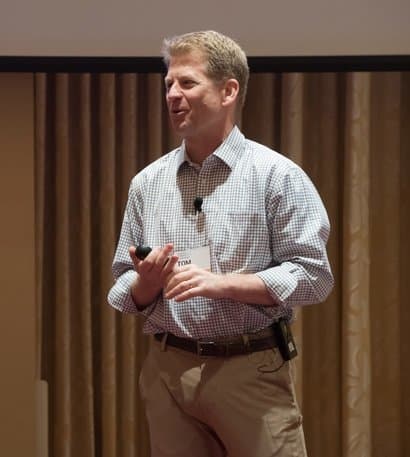 Tom Buiocchi, ServiceChannel CEO
Managing the facilities and operations for multi locations can be very difficult for COOs. CEO Tom Buiocchi explains how the introduction of a data-first approach to measure and optimize the overall condition of stores can save companies energy and money.
8 Examples of Artificial Intelligence (AI) in the Workplace (CMS Wire)
CMSWire highlights our customer, Bloomin' Brands, and how through the use artificial intelligence-driven analytics, the global restaurant chain can access real-time data on equipment, repairs and operator functions.
GridPoint joins ServiceChannel building ecosystem (SmartGridToday)
Gridpoint, a smart buildings technology company, announced it joined our new solution partner ecosystem. Our combined offering will provide customers with a single user experience, giving them greater system transparency and more advanced automation.

Brand Uptime, Customer Experience and Retail Success (Total Retail)
Tom also shares how brand uptime still has its benefits and remains significant across both online and in physical stores.
Brand Uptime and its Impact on Customer Experience (RIS News)
Customer experience is the new price. It is the differentiator between success and failure. In this article, Tom focuses on how brand uptime is a critical component during the in-store customer experience.  
This has been an exciting time for our company. We've had a great few months and know there is only more to come next year. Stay tuned, and best wishes for the new year!
Learn more about ServiceChannel's facilities management software solutions.