Time to Shop: ServiceChannel FM App Now Available in ServiceNow Store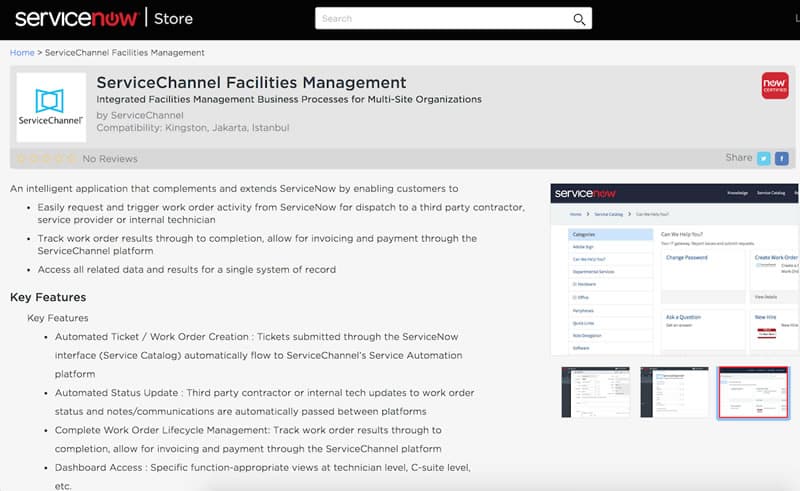 As you may have seen, we've been talking about one of our partners recently, ServiceNow, a B2B software provider focused on handling corporate service requests (e.g., IT and HR based ones) for large companies.  With a large presence across a range of companies, we've been excited about our work to get our respective solutions working together.
A recent post highlighted our integration with ServiceNow as we've gotten a lot of customer and marketplace interest for such a solution.  We're happy to share with you that this integration's become certified and is now available in the ServiceNow Store, so ServiceNow customers can benefit from both products.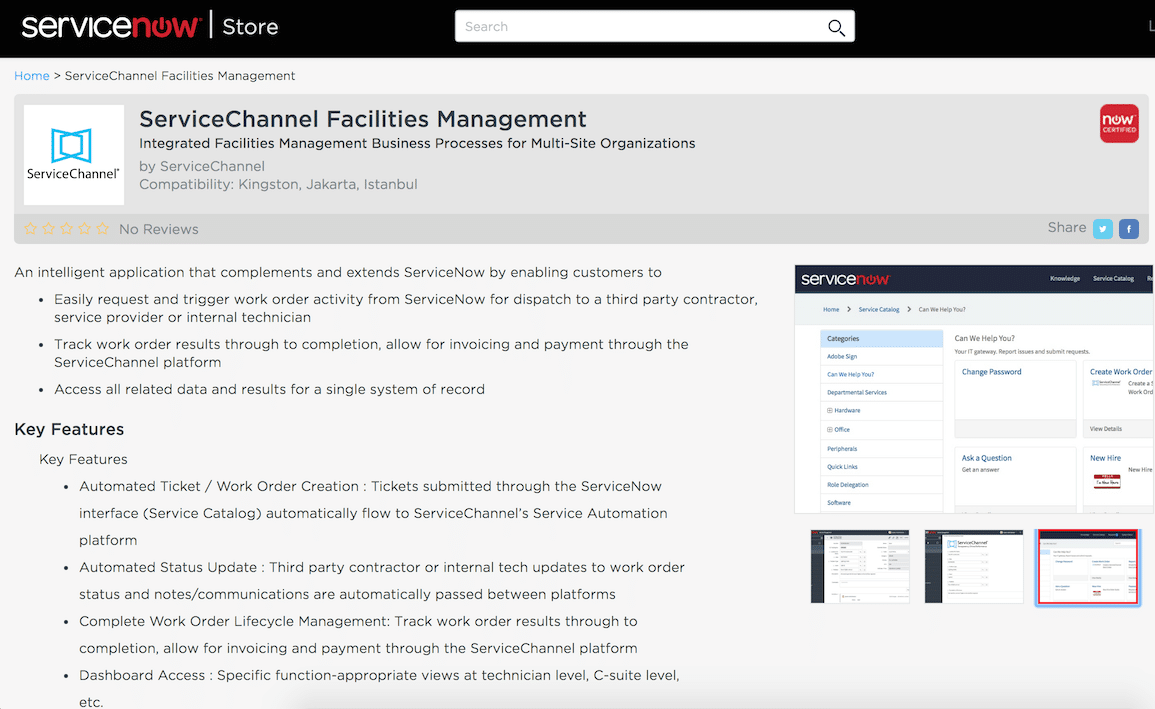 A recent release highlighted this news (feel free to check out the official news).  The bottom line is that the new ServiceChannel Facilities Management app lets companies manage repair & maintenance requests with other corporate service requests from a single platform, resulting in a single system of record.  The certified app:
Enables distributed enterprises to consolidate their critical facilities management workflows with other enterprise services in a single management dashboard.
Specifically it allows customers to easily request and manage work orders with a third-party contractor, service provider, or internal technician. From there, ServiceNow users can track work order results to completion, while supporting invoicing and payment through the ServiceChannel platform.

As David Tillman, our VP Alliances & Business Development highlighted, "This great new partnership with ServiceNow allows joint customers to leverage both platforms and importantly, maintain a single source of truth regarding tracking and managing R&M activities."
We worked closely with ServiceNow to get the ServiceChannel Facilities Management app approved and in the store. Importantly, this means that the app has successfully met the requirements for Now Platform security, compatibility, performance and integration interoperability.  The certification also ensures that we've implemented best practices in the design and implementation of the app.
To get a better feel of how this new app works and its benefits, take a look at this brief video:
If you'd like to learn more about the benefits of linking your Service Automation and ServiceNow systems, please don't hesitate to reach out.