ServiceChannel's Partner Ecosystem Expands With ServiceNow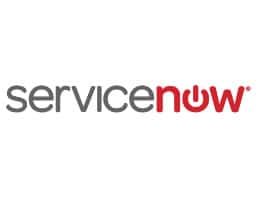 Over the last months, we've expanded the range of partner companies that have integrated their systems with ours.  This has greatly expanded the capabilities of Service Automation by bringing numerous adjacent category market leaders to our facilities management platform.
ServiceChannel Solution Partners include everything from energy management, underground storage tank compliance management and Internet of Things (IoT) to smart building technology, workplace & space management and fuel industry monitoring.  These partners bring their respective specialized functionality to the Service Automation platform, improving efficiency, and reducing spend, boosting the overall value of customers' existing investments.
Comprehensive Facilities Management Comes to ServiceNow Users
This week, we're expanding our partner ecosystem through our new partnership with ServiceNow. ServiceNow is an enterprise software company focusing on IT Service, Operations and Business Management, as well as Security, Customer Service and HR Service Delivery.
ServiceChannel's solution integration with ServiceNow brings comprehensive facilities management business processes to multi-site organizations.  This provides seamless integration between the two platforms, allowing ServiceNow users to manage all service requests through a single interface and maintain a single system of record.
The ServiceChannel application for ServiceNow complements and extends ServiceNow by enabling customers to easily request and trigger work order activity for dispatch to a third party contractor, service provider or internal technician.  From there, ServiceNow users can track work order results through to completion, while supporting invoicing and payment via the ServiceChannel platform.
Knowledge18: ServiceNow & ServiceChannel In Action
As part of ServiceNow's user conference, Knowledge18, we're showcasing how our new integrated application and automation solution operates easily on the Now Platform, in booth #1623.
ServiceChannel's CEO Tom Buiocchi highlighted the benefits of more automated service delivery across the enterprise, particularly how this integration "addresses facility-based needs for the ServiceNow customer ecosystem and allows them to further automate cost and quality control of their valuable real estate assets."