ServiceChannel Turns up the Facilities Management Heat in Arizona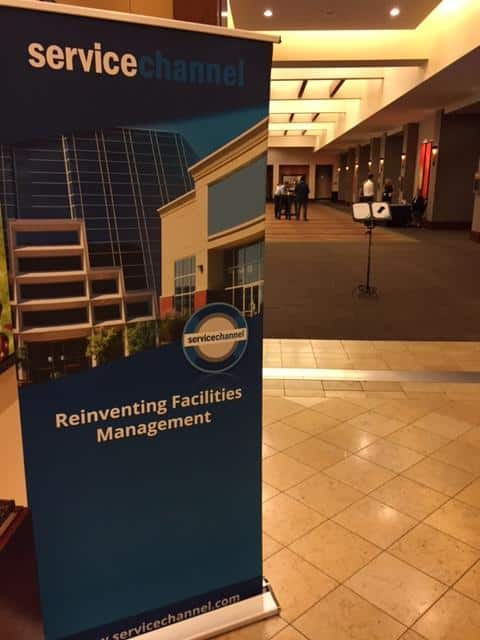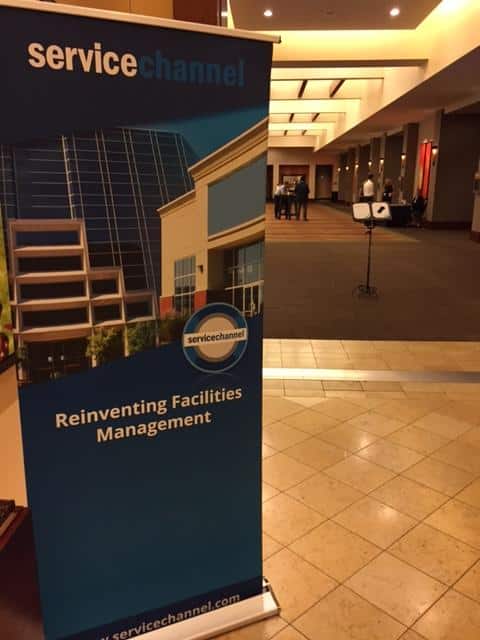 Last week, ServiceChannel hosted our Fall User Group Meeting in Scottsdale, Arizona in conjunction with the PRSM Mid-Year Conference (the retail industry's largest exhibition and educational event for facilities management). The User Group theme was "Next Generation" – driving innovation in retail facility management by delivering flexible, configurable solutions that address the needs of every segment of retail.
Our team of experts provided insight into ServiceChannel's vision, presented our facilities management software's newly available features and functionalities, gave sneak peeks into what's in the lab and learned the latest challenges facing our retail customers.
ServiceChannel recently enhanced its cloud-based platform with a number of enterprise, mobile computing and advanced analytics capabilities that are particularly relevant for large retailers with many stores who need to deliver a consistently high-quality experience for shoppers.
A featured product was our new mobile FM application with expedited work order management including the ability to create, search for, re-assign, update a status on, add notes to and update an NTE (not to exceed limit) on a work order. Coming soon is mobile support for attachments, proposals and much more!
Retail FMs Learn How to Maximize Their FM Software
Based on some pre-event customer discussion, we expanded the number of our Education Sessions in "hot topic" areas that have direct impact on retailers. Attendees were able to learn alongside colleagues and peers dedicated to advancing their facilities program and hear from leaders in the field. Sessions included a number of topics on how best to benefit from their Service Automation deployment, including: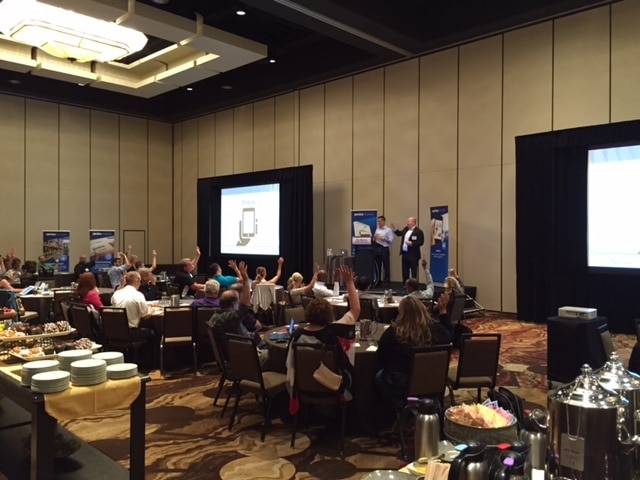 Analytics

: Intro, Advanced and Successes

Store Dashboard Best Practices

Admin 101

Tips & Tricks
Roundtable Discussions were also a successful way for our clients to share experiences and ideas for service improvement. Topics discussed were:
FM Mobile App Feedback

Line Item

Invoicing

Feedback

Who's that Tech at my Site?

In the First Year with ServiceChannel

Project Management

The Contractor Sourcing Cycle

"Are My Proposals Normal?"
Convenience Store Facilities Management Insights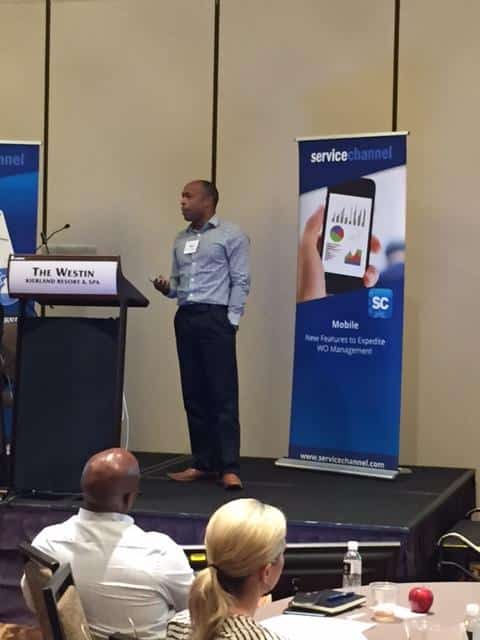 Our Peer Presenter, Jelani Headley from RaceTrac Petroleum discussed their site audit process today and the future of site surveys at their company. Today, site audits at RaceTrac are a paper driven process conducted by their Regional Service Managers (RSMs). In the future, all RaceTrac RSMs and technicians will use the mobile Site Audit Manager app for auditing and surveying their locations – the result will be actionable reports to their Operations team and the ability to use reports for trend analysis.
After the meeting wrapped up, ServiceChannel team members and customers enjoyed a networking cocktail party event at Dominick's Steakhouse in Scottsdale.  We've already gotten great feedback on the knowledge and best practices shared, and look forward to doing this all again next spring!
Don't miss the Spring User Group events next year at RFMA 2016 and PRSM 2016!