ServiceChannel to Host NextGen 2015 UK at PRSM International Retail Exchange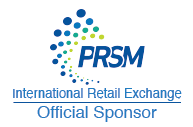 LONDON, Sept. 30, 2015 – ServiceChannel, the leading SaaS service automation platform for facilities managers and contractors, today announced that it will host the United Kingdom version of its user group meeting series, called NextGen 2015, as part of its corporate sponsorship and activities at PRSM International Retail Exchange at the Westbury Hotel.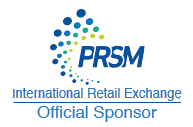 The meeting is an opportunity for ServiceChannel customers and the conference attendees to interact with the UK's leading retailers who have implemented service automation technology to drive cost savings, operational efficiencies and real-time analytics into their facilities management practices. The meeting will include technical training & demonstrations and will feature a special guest speaker presenting on the relevance of ServiceChannel's FM solution specifically within the retail environment.
Attendees to the PRSM International Retail Exchange are welcome to take part in the NextGen meeting to learn more or to speak with ServiceChannel experts. The meeting will take place on Wednesday Sept. 30 between 12:30 pm to 5 pm local time. ServiceChannel will also be hosting a luncheon on Thursday Oct. 1 as part of its official sponsorship for the benefit of conference attendees.
The UK is emerging as a key market for the growth for ServiceChannel since it expanded its operations there officially in October 2014. The UK currently accounts for nearly a third of the locations that ServiceChannel serves in Europe with retail being one of the prominent and important industry sectors.
For additional information about ServiceChannel or the NextGen user group meeting, please contact info@servicechannel.com.
Additional Resources
About ServiceChannel
ServiceChannel provides facilities managers with a single platform to source, procure, manage and pay for repair and maintenance services from commercial contractors across their enterprise. By providing a real time, web-based view of service data across all trades, locations and contractors, facilities managers drive significant brand equity and ROI for their organizations without outsourcing or investing in new infrastructure. The world's leading global brands use ServiceChannel daily to conduct business with over 50,000 contractors at more than 140,000 locations in 63 countries.
Media Contact for ServiceChannel
Name: John Noh
Phone: 408-242-3852
Email: jnoh@servicechannel.com