See Your Facilities in a Whole New Way with ServiceChannel Spaces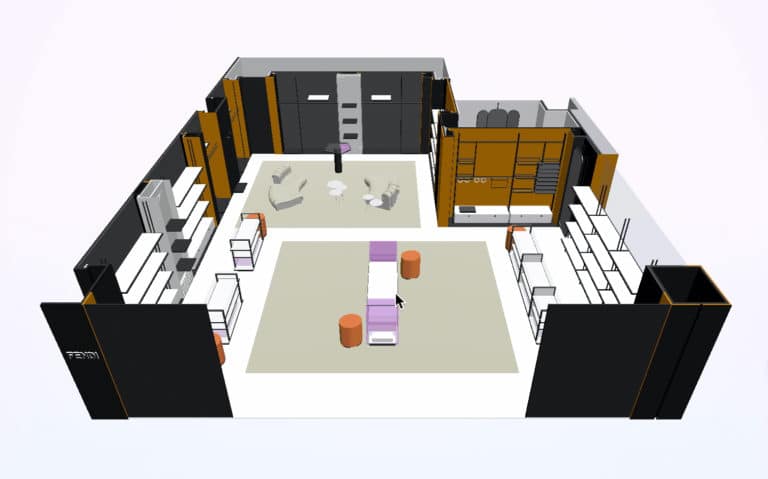 Imagine that you're a facility manager receiving a call from one of your location managers. Yesterday, an employee logged an issue with a restroom that needs repairs. The technician has arrived on site, but no one knows where the problem is, and that employee isn't working today. Even worse, this large location has multiple levels with multiple restrooms on each floor.
What do you do? Ask the technician to check every restroom, wasting time and costing you hundreds of dollars? Our customers encounter situations like this daily.
Facility management software has led to greater efficiency and automation, but the volume of data and scale of locations still creates challenges for facilities teams. When you're managing a location remotely, you're missing context to understand what's happening on the ground. Which refrigerated case is the one with excessive temperature? Is there a heat source nearby?
Communicating this information with your colleagues is an ongoing effort. Where's the latest site drawing for that site? Where is the water shutoff valve located to stop this leak? Where are the open issues that need to be managed this shift?
Another major challenge is managing assets. Connecting the right work to the right asset is fundamental for capturing accurate data and getting the most out of your assets. And every minute that a technician is searching for equipment to repair is one when you can be losing revenue.
To solve these challenges, we're excited to launch ServiceChannel Spaces, which revolutionizes the way you interact with your locations.
With Spaces, you see your facilities in a whole new way. Every asset and work order is visible on an intuitive map of your location, so you know where things stand at a glance.
From requesting work to guiding providers, Spaces makes it easier and faster to get things done. Your staff saves time, while your providers finish the job more quickly. When picking the right asset is as easy as clicking the map, your equipment gets fixed faster, and you collect more accurate data.
By showing you the complete picture of what's occurring at your sites, and sharing this view across your teams, Spaces helps you break down organizational silos, connect across functions, and operate more efficiently.
The benefits for facility management teams are clear. Imagine having a digital window into your locations, being able to monitor your locations and assets from anywhere. And this same visibility and knowledge is available to your employees, technicians, and colleagues, as well.
Think back to the bathroom saga. What if the specific location of the issue was recorded on the prior day? The manager could have opened up her phone, seen the location of the issue, and taken action to reroute customers.
What if the technician showed up informed, knowing which floor, which room, and which asset had the issue? They could resolve the repair quickly and bill for fewer hours.
And if you had that context available at your fingertips as well? You could work with your on-site team, answering questions and solving the root cause. And you'd feel confident that the repair was efficient and cost-effective.
One of our restaurant customers is saving 30 minutes in labor time per work order by using Spaces, resulting in a 10% reduction in invoice costs.
How much wasted time and cost could you save by seeing your facilities in a new way?
ServiceChannel Spaces is now generally available. To learn more, please reach out to your account manager or contact us.