Resilient Facility Operations Through the Crisis: Part II, FM Execution with Service Providers and Location Staff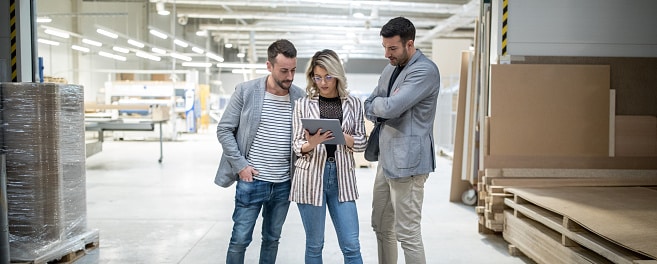 In part 2 of this series on resilient facility operations, we look at specific steps to take to prepare locations—and the contractors that service those locations—for resilient operations during the pandemic crisis.
For steps 1–3, check out part 1: The Role of Facilities Management in Business Continuity.
4. Create a Site Audit Checklist with Reopening Tasks
Preparing a site audit checklist is key to staying organized for reopening. Some tasks to consider include:
Front of House/Sales Floor:

Are there any urgent maintenance issues that need to be addressed in order to deliver a clean, quality customer experience?

Plumbing & Restrooms

: Check for proper operation of all floor drains, sinks, and toilets.

Building Controls:

Update schedules for HVAC and lighting to reflect new operating hours.

Equipment startup procedures

: Review the startup and shutdown procedures for your key assets and turn on the natural gas supply for cooking equipment. 
5. Resume Deferred Repair and Maintenance Activities
Before opening your doors to customers, you need a strategy for resuming work orders that were in progress or scheduled. At the very least before reopening, schedule regular inspections to check for vandalism or other issues in regards to cleaning, safety, and health.
After the reopening date, establish more frequent and thorough cleaning schedules with checklists to enforce proper execution. This may mean that you'll need to adjust your not-to-exceed (NTE) limits for cleaning trade to reflect a larger scope of work. You'll also need to restart preventive maintenance schedules, like waste removal.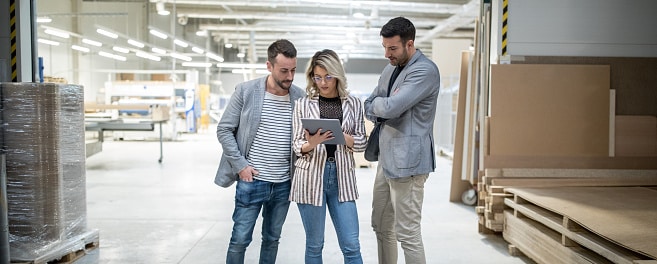 For work orders, take a careful look through upcoming and in-progress projects. Prioritize which to execute and which to continue deferring to control spending. For those in progress, resume and update the schedule dates. Note that you may have stopped the aging of in-progress WOs while the stores were closed – once you reopen, your provider performance metrics for SLAs won't be affected. 
In the event that you disabled the creation of service requests by store personnel, you can activate that capability again. But, you may decide to continue triaging requests with the FM team instead of sending WOs directly to providers to control costs and reduce on-site presence.
For finance purposes, report on the volume of deferred R&M activities in the queue and the expected cost for deep cleanings in response to exposure events. Also, track any work and spending related to COVID-19 with the appropriate label or category to make it easier on Finance and Accounting. 
Lastly, FMs will need to work around any supply chain disruptions in the reopening phase. If cleaning chemicals or replacement parts are sold out, look to other locations to share resources. 
6. Communicate Status and New Requirements to Service Providers
Communication is more important than ever during this time of uncertainty. Make sure to notify providers of any plans to reopen and resume work, share business hours that affect providers (such as when they can arrive onsite), and be transparent about any new compliance requirements providers need to accept. Some compliance issues to consider include:
Will technician health be verified by the provider daily before work?

How should technicians communicate and interact with staff onsite? Have you moved from paper signatures to digital only?

Does the technician need a letter of essential service to legally travel to the location?

Should the technician use mobile check-in rather than store phones to reduce physical contact?
7. Review Business Continuity Strategy for Service Provider Network
Your service providers' business has also likely been disrupted by this crisis. Check in with key providers before reopening to ensure they are able to support you in the same capacity. Key considerations include: 
Are all your providers still in business? 

Do they have enough staff working to meet commitments and SLAs? 

What level of priority are you receiving from your providers during this urgent period?

Do they need faster payment terms to survive a cash crunch?

What gaps do you need to fill with new providers or by expanding scope with existing providers?
If you're trying to find a provider to fill a gap in your network, ServiceChannel can help by leveraging our platform data on the performance of 70,000 providers. 
8. Establish a Procedure for Rapid Response to In-Store Exposure
You need to be prepared to respond quickly if an employee or recent customer tests positive. In the event of an employee or customer visiting the store while infectious, the store should be closed and disinfected before reopening. The faster this deep cleaning can be completed, the less disruption caused both to sales and to customer expectations.
One national chain with 2,000 stores defined three levels of cleaning corresponding to potential risk scenarios: 
Risk Level
Scenario
Cleaning Activities

Risk Level:

Level 1

Scenario:

Standard operation; at least 3 cleanings per day

Cleaning Activities:

Internal employees wipe high touch surfaces, such as handles and checkout; service providers augment capacity as needed

Risk Level:

Level 2

Scenario:

Confirmed case with low/medium exposure risk

Cleaning Activities:

Service provider does deep cleaning on all touch surfaces as soon as possible; store usually stays open during cleaning

Risk Level:

Level 3

Scenario:

Confirmed case with high/severe exposure risk

Cleaning Activities:

Store is closed for >12 hours; Service provider does deep cleaning plus disinfectant fogging, including carts; exposed perishable product is disposed
The exposure risk criteria and cleaning responses follows CDC guidelines and recommendations from local health departments. The difference between low and high risk scenarios is not black and white, and must be evaluated on a case basis. Factors include the number of people exposed and the degree of interaction between them.
The company's cross-functional Crisis Response Team, with director-level representatives from all departments, evaluates each reported situation based on the criteria defined. Levels 2 and 3 cleanings must be reviewed and signed off by a location coordinator, who then notifies the response team of completion.
FMs, in coordination with other departments, should create a system for tracking exposure issues and documenting the cleanup response. They also should identify the janitorial providers that are qualified to perform disinfection and deep cleaning work while committing to rapid SLAs. By checking with Legal, FMs can understand the liability born by the cleaning providers. The provider may waive liability protection if you do not follow their recommended scope of work.
It's important to share checklists with these providers that define the scope of work for critical deep cleaning jobs. List every surface or object that should be sanitized to ensure completeness and to reduce risk of transmission. (Don't forget shopping cart and basket handles.) 
Lastly, it's critical to define the people and process for communicating with local health officials and building departments for advice, inspections, and approvals to reopen.
Concluding Thoughts
More changes are on the horizon as businesses look to resume operations and stabilize their locations. Although it's difficult to predict exactly when those changes are coming, preparing for them will make the process as smooth as possible.
With the extraordinary times we face, we want to help our community and customers as best we can. We'd love to hear from you. 
What are some ideas and lessons you've learned during this crisis? 

What are your biggest challenges? 

What actions are you taking now, or are thinking about? 

And, most importantly: How can we help? 
You can contact us in several ways:
Email us at cv@servicechannel.com

For existing customers, reach out to your customer success representative.