Resilient Facility Operations Through the Crisis: Part I, The Role of Facilities Management in Business Continuity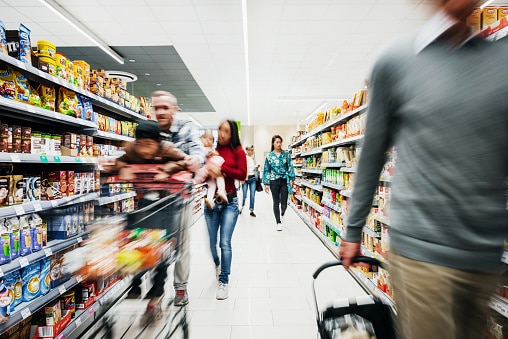 In the midst of the COVID-19 pandemic, there is a warranted sense of anxiety among people and businesses who are facing an unprecedented and challenging situation. Many of the consumer businesses that typically fuel the economy have experienced drastic changes to operations, from closures to limited operations to strain under spikes in customer demand.
The new normal for business operations in the pandemic is rapid adaptation. If your store is still operating, then inevitably you've already made some rapid changes to operations in order to comply with regulations and bear responsibility. And you are bound to make more changes in the future, as the trajectory of the pandemic curves. If your store is closed, then you're working on the changes needed to be prepared for reopening. Regardless, the flexibility of your operations is being stretched to the limit.
For now, everyone is grappling with uncertainty, and it's impossible to predict when a return to pre-crisis operations will occur. But eventually, health officials will loosen restrictive measures on serving customers in your locations. You may not receive clear advanced notice of rule changes, so now is the time to start preparing.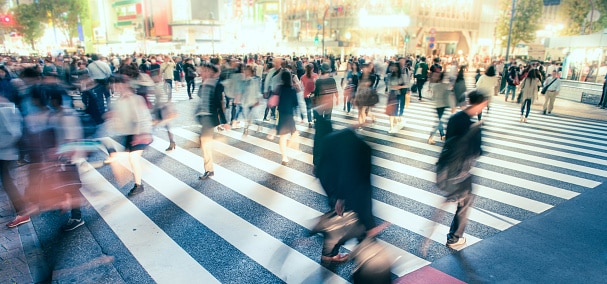 The facility management (FM) team will play a critical role in enabling these locations to resume operations and generate revenue while protecting employees and customers. After touching on the process to resume operation in our last post, we will now dive into the details and share ideas we're hearing from our customers.
Our goal is not just to keep your business running, but to help you serve your customers in a way that makes them and your workforce feel safe.
In part 1 of this 2-part series, we discuss the strategic coordination and changes to operational models that FM teams are making to respond to the crisis.
In part 2, we discuss activities and action plans that FM teams are using to keep the doors open or to prepare for reopening after a temporary closure.
1. Collaborate with Operations and Safety Teams to Align Response
Stores are seeing extra sensitivity and heightened expectations from customers in regards to safety and cleanliness. They're also under pressure to respond to orders from their local health jurisdiction. We recommend collaborating with operations and safety or risk management teams to establish new, coordinated strategies and processes.
You may already have a cross-functional Crisis Response Team identified for managing events like hurricanes. If not, identify leaders from all departments to represent their team's needs.
Take some time to think through important questions that will align your joint efforts, such as:
What is our company's role in helping the community at this time?

How do we need to adapt our operations in order to continue doing business?

How will we protect our workforce from infection?

How can we ensure our customers feel safe in our facilities?

How will we limit the number of customers in the store, when needed?

What's our plan to respond if an employee or customer tests positive?
For chains with facility locations across several states or around the world, the reopening process will be challenged by regional differences in regulatory orders. Here are additional considerations:
What's the source of truth for tracking whether locations are open, how they're operating, and when they were last disinfected?
Data you may want to track includes, close date, scheduled opening date, infectious visitor incident history, cleanup records, and operational changes like curbside pickup or disabled equipment.
How will we manage operational changes in response to new orders from the various state, city, and county jurisdictions, or in response to exposure risks?
There are several causes of temporary location closures including government directive, corporate decision to protect the community, and in response to virus exposure at your location. It's important to be mindful that any of these reasons can occur again.
What are our obligations under leases and local health and safety regulations, even while the location is temporarily closed?
For instance, some planned maintenance services (PMs) may be required, like landscaping and pest control. Adding to the confusion, shelter-in-place orders may prohibit cosmetic landscaping work, as does the Alameda County Health Department in the Bay Area of California.
Without collaborating on and establishing a plan of action, and then making regular updates as the situation changes, you run the risk of losing hard-earned trust with both your customers and employees. Improper actions can lead to more people becoming ill, or worse.
2. Define New Operating Models to Adapt to the Changing Social and Regulatory Environment
During this uncertain and disruptive period, there isn't a one-size-fits-all model for business operations. Some locations have elected or been directed to fully shut down, and some have stayed open. Some have shut down assets or sections of the facility, and some are offering new ways for customers to shop at their locations.
Based on new operating models, you will need to adjust your operating expenses for planned maintenance and repairs, as well your capital investments in assets. You may prioritize the acquisition of new asset types to support these models.
Many restaurants have a back of house (kitchen) that is still cooking to serve takeout and delivery orders while the front of house (dining room) is closed. This means that some planned maintenance may need to continue due to local regulations—think hood cleanings, grease collection, life safety inspections, backflow prevention testing, and pest control services.
Think about how you can offer contact-free options for payment, pickup, and delivery to reduce risks, like Walmart has done for curbside service. Many businesses, such as essential retailers, restaurants, convenience stores and supermarkets, are adding or expanding drive-thru, curbside, and parking lot pickup services to meet customer preferences. Retail companies like Best Buy, GameStop, Michaels, and Dick's Sporting Goods, with its "Curbside Contactless Pickup", are offering drive-up pickup even while store interiors are closed.
Stores are adapting their existing assets for new use cases. Walgreens is selling groceries and cleaning supplies through 7,300 pharmacy drive-thrus nationwide. RaceTrac convenience stores are using their "Night Pay Box" pass-thru windows all day long for customers to shop without entering the location. FMs play a role in making these changes, such as by creating curbside pickup zones or installing new equipment required for the preparation and holding of pickup orders.
In the same vein, businesses are finding alternatives to self-service of prepared foods and beverages (especially convenience stores). Some self-service food equipment, like pizza warmers, has shifted to employee-served or are serving prepackaged food instead. The refilling of reusable cups and mugs is also suspended in many stores.
As individual assets are activated and disabled, you may need to relocate the equipment and start/stop work orders for maintenance.
3. Understand the Role FM Plays in Protecting Community Health
FM leaders are rapidly changing the way facilities are arranged and operated to reduce the risk of virus transmission and keep customers and employees safe.
Store layouts should enable and encourage social distancing of at least six feet between people. Target is one big box store doing so already. Signage and floor decals can help reinforce safe behaviors, and they're increasingly required by local jurisdictions. Rhode Island became the first state to institute mandatory social distancing measures for retailers, including a shopper limit of 20% of stated fire capacity, 6-foot distance markings, designated staff for monitoring, CDC-guided cleaning requirements, and senior-only hours.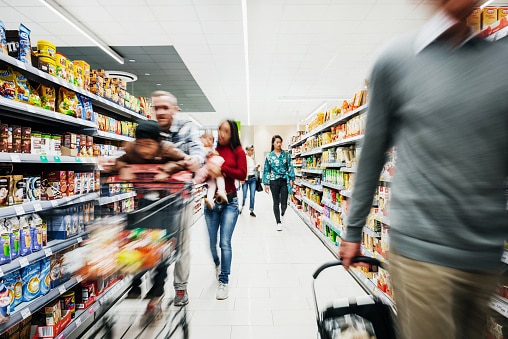 Besides the sales floor, you should also evaluate changes to backroom layouts to enable social distancing and reduce the use of shared space among employees.
Encourage customers to use contactless payment methods, like Apple Pay or tap-to-pay cards. Having hand sanitizer and disinfectant wipe dispensers readily available for customers and employees is another step brands are taking to limit transmission.
Continue to monitor the latest guidance from CDC and other authorities on how to best equip employees with personal protective gear, such as gloves and masks. The FM team may help with obtaining supplies and dealing with shortages.
Some large-scale changes are also cropping up in response to the pandemic. Grocery and convenience stores chains (Kroger and Giant Eagles) are installing plexiglass "sneeze guard" barriers at checkout counters. FM teams will need to hire providers and send work orders to construct the barriers, in addition to scheduling regular cleanings.
Concluding Thoughts
As the crisis continues to evolve, continuing the operation of resilient facilities requires that Facility Management coordinates closely with the Operations team to define changing operating models and to safeguard health. In the second part of this series, we'll examine specific tactics to evaluate as part of these new models.
With the extraordinary times we face, we want to help our community and customers as best we can. We'd love to hear from you.
What are some ideas and lessons you've learned during this crisis?

What are your biggest challenges?

What actions are you taking now, or are thinking about?

And, most importantly: How can we help?
You can contact us in several ways:
Email us at cv@servicechannel.com

For existing customers, reach out to your customer success representative.