Managing in the Midst of Coronavirus: Advice for Facilities Management Teams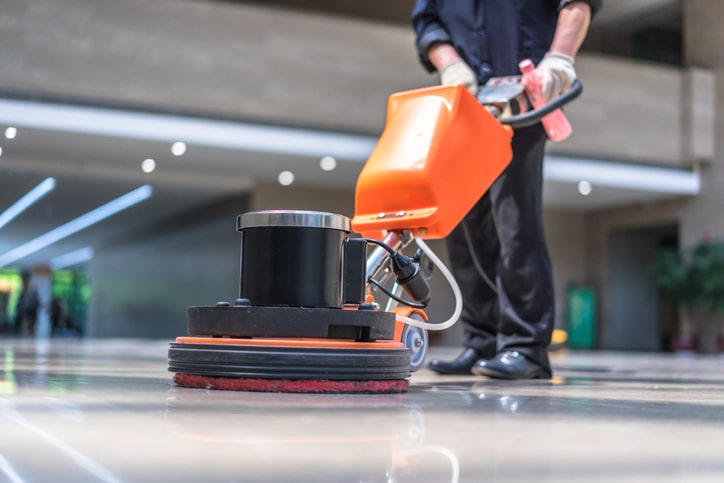 During my previous 28 years leading Facilities Management for CVS Health, I thought I'd seen it all. You probably did too. After all, you put out fires every day. Then came COVID-19. With the situation changing literally hour-by-hour, uncertainty and disruption are becoming the new normal.
None of us know for sure where this will take our businesses. But we do know that FM teams will play a critical role in helping them adapt to whatever comes next. That's why our team has reached out to the world's leading facilities experts to compile advice to help all of us adapt to this rapidly changing situation. While we know that the situation can change by the minute, we'd like to share tips and advice based on what we know right now.
1. Always check the latest guidance from the CDC & WHO.
Their recommendations are the most up-to-date you'll find, and include:
2. Define clear business objectives around what's most pressing.
It's time to make tough choices, and prioritize what you're trying to achieve while managing your facilities. Some key priorities to consider are:
Reducing

transmission among customers and your staff.

Maintaining

open location operations.

Managing

business risk from virus transmission in stores.

Controlling

expenses while locations are closed.
3. Create a workable response plan.
Work with operations leadership and location managers to define:
Tools and processes

you'll need to manage locations for managers who are working from home.

Expanded scope of work for cleaning

— what type of surfaces, what techniques, types of cleaning solutions, and how often.

Trades that are affected

— not just janitorial, but may include HVAC (filters and vent cleaning), and additional carpet cleaning.

Provider qualifications to control risk

— initiate compliance tracking procedures, to find qualified providers who understand disinfection best practices.

Temporary shutdown plan

— in the event an exposed person enters a location, with a follow-up deep cleaning plan.

Non-essential work that can be postponed

— such as planned maintenance and minor repairs to reduce possible exposure and control spending.
4. Communicate with service providers about any changing requirements.
Together we'll all get through this, and it's important to keep strong provider relationships by being clear about your immediate needs. Here are some tips:
Clearly outline

the changing scope of work and any new compliance policies.

Ensure the capacity

of your providers' staff and supplies to handle the increased workload, and plan for ramp-up time if needed.

If there's a shortage of providers

, then immediately plan to add more qualified providers to your network.

Create new cleaning bulk work orders

to more easily handle the expanded scope of work, and keep operations up and running.

Create technician checklists

to guide them through all new steps, and ensure that everything is completed to CDC recommendations.
5. Track all work order spending specific to the COVID-19 event.
It's important to have complete documentation for all of the cleaning services that you execute during this event. It's vital for expense tracking and could protect your company from any future liability. Be sure to:
Categorize all related work orders

with a coronavirus label to accurately track spending.

Allocate all coronavirus spending

to a dedicated account, separate from your normal FM budget.
6. Increase scrutiny of work execution and vendor SLA compliance.
It's critical that you keep track of the completed work to ensure compliance with policies and to control risks. Prioritize the following:
Tracking work orders

to ensure that they're being completed on time, including provider check-ins to make sure jobs are completed.

Communicating with providers

regularly to review results and resolve issues.

Being prepared to answer leadership's questions

, such as "Do we have any gaps in our cleaning schedule?" or "Has the appropriate cleaning been done since an infected person visited our store?"
7. Regularly report committed spend to Finance.
Keeping Finance in the loop will help keep your budget on track to get the resources that you need. This should include:
Reporting

on total committed spending and work orders related to the event.

Segmenting

spending by region or by trade if necessary.

Creating

a forecast for future spending based on the planned frequency of work.
8. If you temporarily close locations, plan your reopening process now.
The changes will keep coming, including the time when you're ready to reopen. Start preparing now by:
Creating a site checklist

or audit process with the tasks that must be completed before opening the doors again.

Updating

your HVAC and lighting schedules to reflect new store hours.

Reactivating

your PM schedules, including waste removal.

Prioritizing and issuing work orders

for any deferred repairs.
Day-by-day, or hour-by-hour, we'll share whatever we know, and you can too.
We're all in this together, so let's band together as an FM Community to help each other handle whatever comes next. To make it easier, we're offering Knowledge Sharing Calls where everyone can share news, advice, or just find support from fellow FMs.
To join a call, if you're a current customer, please reach out to your ServiceChannel Representative. If you're not a current customer and would like to participate, please contact us at cv@servicechannel.com. Again, everyone is welcome, and as we get new information, you'll be the first to know. Thank you in advance for all your help and support, and stay safe out there.