The Recipe for the Retail Renaissance is to Include Entertainment & Dining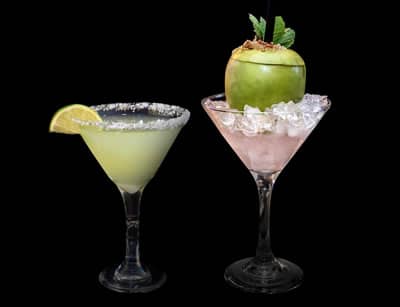 The popular story goes that most of the mixed cocktails we know about today, such as The Old-Fashioned, were born in the Prohibition Era because the bathtub gin and rotgut whiskey that the speakeasies had to serve were too unpalatable. Whether this is historic fact or urban legend, it is still a good illustration of the popular phrase "necessity is the mother of invention."
According to 2019 Trends Report recently published by the Professional Retail Store Maintenance (PRSM) Association, mixing is the secret recipe for success for retail facilities and will be the key trend to watch in the coming year. The mixing that PRSM is referring to is the growing trend toward mixed-use development that blends commercial, residential, dining and entertainment services within a facility.
Like the Old-Fashioned, which was actually invented during the American Civil War period, mixed-used facilities as a concept has been around a while. Case in point is this 2007 article that discussed the "reinvention" of mixed-used development for urban areas.
However, the impact of this most recent iteration of this trend is so pronounced, PRSM says it is the basis of a retail renaissance as evidenced by rapid growth:
Even as it closes stores, sheds employees and reinvents itself, the retail industry grew by more than $100 billion in sales last year and has seen repeated 3 percent or better growth per year, with 6.2 percent growth predicted for 2018. In fact, 4,000 more stores opened than closed in the U.S. last year, representing a 5.8 percent growth rate.
Download Free White Paper: Brand Uptime (Is Yours at Risk?)
Customer Experience is More than Just a Garnish
Of course, it's not just enough to just mix different services in one facility and declare it a success. As the PRSM Trends Report also points out, it's the ability for retailers in these mixed-use facilities to deliver a personalized and high-touch customer experience that will really distinguish the winners from the losers.
According to PRSM, this requires retailers to blend all of these disparate services as part of a unified experience that caters especially well to the "165 million Millennials and Gen-Z" consumers. This throng was all born of the digital age and their expectations are for services to be good and on-demand. Hence, the ability to shop for goods, nosh on delicious eats, and to be entertained all within the same facility is appealing to them.
The PRSM report dovetails nicely with our CEO's views from last year on this subject when he wrote that delivering personalized experiences, blending digital with physical and ultra-specialization were the three signs that a retail renaissance was on its way.
And, as we are ServiceChannel, we'd also point out that any positive experience at a facility – retail or otherwise – requires high levels of Brand Uptime. This is the facilities key performance indicator that equates the state of a facility directly with the experience with that brand.
So a toast to the publishers at PRSM for a timely report that aligns so well with our view of the facilities world. We can't wait to see what next year's report has in store. Cheers.