Why Mobile Apps are Changing the Game for Facilities Management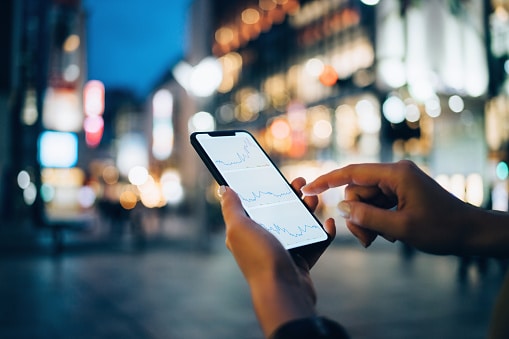 Mobile device usage has been a part of everyday life for quite some time now. Have a burning question that's driving you crazy? Touch one button or use a simple voice command to get an answer from Siri. Forgot your wallet at Starbucks? Use your mobile wallet to scan to pay. Mobile devices allow us to be more efficient in the multi-tasking world we live in, staying connected to one another in ways that we could have never imagined even 20 years ago.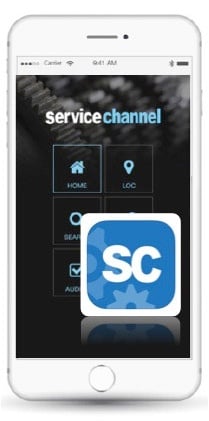 Mobile is taking over workplace life, as well. We check emails on our phones all day long and dial into conference calls while on the road, making hyperconnectivity our general state of being. There isn't an industry that hasn't gone mobile, and facilities management is no exception. In fact, many facilities leaders believe we can expect mobile to become increasingly integrated into everyday operations, helping professionals with tasks such as creating and managing work orders on the go, performing site audits, and prioritizing tasks like never before. 
And as far as the future of facilities management and the idea of ditching the desktop altogether? That's one question that continues to be up for debate. We recently spoke with a ServiceChannel customer who provided unique insight into the benefits, challenges, and future promise of mobile FM – and where he hopes to see continued innovation in the field. 
A Conversation with the Divisional VP of Hudson's Bay Company
We wanted to sit down with someone who uses the ServiceChannel app on a day-to-day basis to find out exactly how it impacts FM operations in a retail setting. We arranged a meeting with a customer whose organization is redefining the retail landscape in Canada: Jason Taylor, Divisional Vice President of Facilities Maintenance at Ontario-based Hudson's Bay Company. 
Life Before the ServiceChannel Mobile App
Jason recently introduced the ServiceChannel Mobile App to his team and saw an immediate improvement in the efficiency of daily operations. Prior to the integration, Jason's team was mostly operating in the "traditional" way, which meant a lot of back-and-forth via email, hurried phone calls, and miscommunication that cost the team valuable time. When working with a large team across various locations, having a singular channel to reach people is crucial in the world of facilities management where each day is unpredictable. Prior to the move to mobile, the confusion and disorganization that prevailed led to company policies being bent and unauthorized lower management members approving work orders for the sake of efficiency. 
Increased Time Efficiency & Better Management
After the integration of the mobile app, Jason noted that tasks that used to take 5-10 minutes were cut down to mere seconds. For example, a major store recently experienced an elevator breakdown that required urgent attention. The store owners said they had tried to call the elevator service, but that no one would come without an established work order. Jason, who was on the road without a laptop at the time, said he "just brought out my phone, entered the store number, and created the work order in two seconds."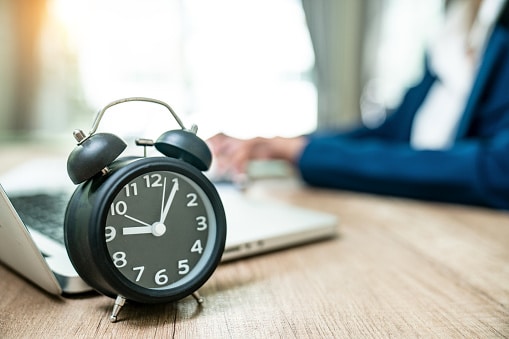 What could have taken hours of driving to retrieve his laptop and manually entering the work order – or stuck on a lengthy phone call with the elevator vendor (where he would most likely have been put on hold) – was reduced to a few minutes' worth of work that he could tackle in between other responsibilities.
Jason also spoke to the management benefits of mobile app usage, explaining that the ServiceChannel app allows him to better oversee his team of contractors and keep track of their performance – making it easier to give fair assessments during annual reviews. Jason is now also able to look into elements like average time to resolution and satisfaction frequency, all through the mobile app, and turn it into raises and promotions. With better transparency and visibility, facilities managers not only have a better understanding of the work that goes into day-to-day operations but can reward employees accordingly and ultimately improving team morale. 
The Future of Mobile in the Workplace
And as for what Jason would he like to see in the future? He doesn't quite see the desktop disappearing altogether. When asked he said, 
"I would never say we would get off the desktop completely. But we can definitely use [mobile apps] as a tool to spend less time on the desktop. All of their tasks and PMs internally can be built into that." 
Jason makes a good point. While the facilities management sector is always going to have some unpredictability to it and there are some tasks that FMs may always want to do on desktop, utilizing mobile is certainly a great way to begin simplifying internal processes and the way team members communicate with one another on the go. 
He also made a point of saying the integration of a weather feature could be really handy for facilities, as they are often working in harsh conditions and traveling to locations with dicey weather. He would also love to see the app extend beyond the use of the facilities team and become integrated among a number of departments in order to better align goals.  
Key Benefits of the ServiceChannel Mobile App:
Ready for your own team to start working more efficiently? ServiceChannel's mobile app enables customers to create, search, assign, and resolve repair and maintenance work orders quickly through the use of smartphones and tablets. Having access to "on-the-go" service automation, customers accelerate the lifecycle of their workflow through:
Faster creation of work orders from any location 

More efficient work order management, including real-time contractor reassignment

Instantaneous contractor notification for service requests to speed up time-to-resolution

Easy in-app communication with team members, contractors, and location managers

Fully guided, comprehensive site audits and real-time fix-or-replace assessments using

Site Audit Manager

Enhanced

Brand Uptime

by ensuring brand standards are maintained by eliminating issue resolution delays 
Final Thoughts
While facilities may not be ditching the desktop altogether, there's no arguing that mobile is becoming increasingly integrated into daily operations. And it's no wonder why. For a job where traveling to a multitude of locations is a given, having the ability to create and resolve work orders on the go makes for greater efficiency and smoother communication across the entire FM team. No more sorting through emails to figure out who did what – ServiceChannel's mobile app has it all covered. 
Interested in learning more about how your business can benefit from a mobile FM app? Request a Demo.