How to Get Started with Preventive Maintenance Inspections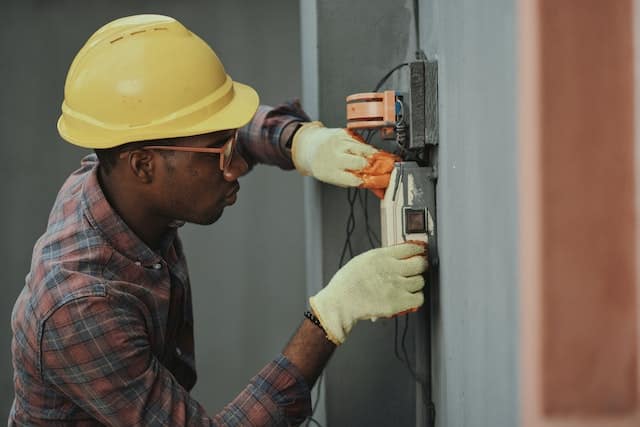 Discover what you need to know about preventive maintenance inspections to get started in your facility including what to inspect and how frequently.
Successfully operating a commercial facility involves always keeping assets in top working order. One of the ways to do that is through preventive maintenance. Preventive maintenance fixes problems before they cause the asset to break down. However, an effective preventive maintenance program requires periodic preventive maintenance inspections.
What Are Preventive Maintenance Inspections?
A preventive maintenance inspection occurs when you evaluate the condition of equipment, machines, and systems to determine what is needed to keep them working. The key is completing the assessment before the asset breaks down and examining any repairs the equipment may require to prevent it from breaking down. Inspections typically are conducted while the equipment is operating, without interrupting manufacturing processes and viewing the machine while it is operating.
Preventive maintenance inspections play an essential role in a facilities management strategy. They can find minor issues before they turn into costly repairs and downtime. Many machines begin to produce goods of lesser quality if they aren't in top working order, preventive maintenance inspections ensure that quality remains consistent.
Every commercial facility should conduct regular preventive maintenance inspections as part of its overall preventive maintenance program. The inspections should include electrical and mechanical systems and instrumental components.
Benefits of Preventive Maintenance Inspections
Preventive maintenance inspections offer several benefits for companies. The benefits include:
Cost savings. A preventive maintenance inspection can help you find problems before they result in downtime. Downtime is costly because you can't manufacture your products and meet customer needs. It also involves higher labor costs and generally higher repair costs.
Increased safety. Machines that are in disrepair are also often unsafe. Regular inspections can help find and repair issues before they cause workplace injuries.
Extended equipment lifespans. Systematically inspecting and maintaining equipment will extend its life and keep warranties valid.
Improved efficiency. Machines and equipment that are well-maintained operate more efficiently.
What to Include in Your Inspections
An inspection routine will vary slightly depending on the types of equipment and systems in your facility. However, to be effective, a preventive maintenance inspection must be comprehensive. A good maintenance inspection should include visual, mechanical, and electrical inspections, as well as lubricating and cleaning.
Visual inspections
With a visual inspection, the technician examines the machine and watches it operate. They look for any flaws, anomalies, or imperfections that can be observed without specialized equipment. A maintenance technician relies on their sensory capabilities to perform a visual inspection. For example, you may smell burning rubber, see a broken component, or hear a rattling sound inside of equipment. These are all a part of the visual inspection.
Mechanical Inspection
A mechanical inspection examines all the parts of the system or equipment and how they operate. It also reviews component alignment to ensure it meets the manufacturer's specifications. For example, mechanical inspections of rotating machinery and synchronous motors might include performing specific machine alignment or air gap tests. It also might consist of a thermographic survey.
Electrical Inspection
Electrical inspections involve regular monitoring of the electrical connections and equipment required to keep your assets and facility operational. It also should include testing the safety of the overall system. Timers and photocells should also be inspected regularly. This inspection can be as simple as checking batteries in smoke and carbon monoxide detectors or as complicated as looking at bolted resistance values
Lubrication and Cleaning
Lubrication and cleaning allows facilities managers to measure, prevent, and restore any deterioration of equipment or assets. The need for lubrication and cleaning is often identified through visual and mechanical inspection. For example, motors need to be very precisely lubricated to prevent over-greasing, that could lead to increased temperatures, or being under lubricated, leading to inefficiencies.
Preventive maintenance inspections for lubrication can be timed in accordance with the manufacturer's specifications or based on data on the history of the machine's operations.
Frequency of Preventive Maintenance Inspections
Several factors go into determining when inspections take place. For example, some companies might decide to perform checks based on the manufacturer's recommendations for specific pieces of equipment. Sometimes inspections are scheduled over certain time frames, such as every six months. Other times, inspections are scheduled based on how heavily the equipment is used. In some cases, artificial intelligence software will suggest optimum preventive maintenance schedules. Equipment that is most critical to the operation is typically inspected more often.
For instance, consider automobiles in a fleet. They might be inspected for safety and oil changes every three months, or every 5,000 miles, or based on the manufacturer's suggested inspection times.
Your Preventive Maintenance Partner
Preventive maintenance is critical to effective facilities management. It prevents costly downtime, keeps your facilities safe, and helps maintain high productivity levels. An integral part of a preventive maintenance regime is preventive maintenance inspections. Inspections examine the mechanical, safety, and electrical aspects of your assets. You conduct them at regular intervals based on historical information, Al predictions, or manufacturer standards.
ServiceChannel is your facilities maintenance partner. We help you manage your assets so that your equipment and systems are well-maintained. We also provide software to automate preventive maintenance processes, including generating work orders for preventive maintenance inspections.
Learn more about the ServiceChannel platform and how we can help you get ahead and stay ahead of your preventive maintenance strategy.