What Facilities Managers Need to Know: Take Command of Your FM Ship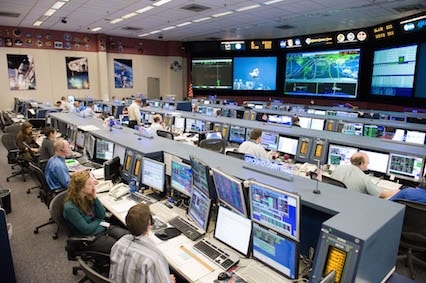 This is the last in a series of posts highlighting the 13 trends, technologies and best practices essential for facilities managers, from the ebook What You Need to Know to Succeed in Facilities Management in 2020.
Whatever your course, one of the overarching themes that will drive facilities management software evolution is visibility. Knowing what's going on within your organization is a prerequisite to optimizing what you're doing. Sounds obvious, right? But true visibility in practice is much harder than it sounds and can be what feels like a never-ending endeavor. And if you think visibility is a challenge now, just wait – it's only going to get more complicated with data-hungry requests and internet-enabled devices.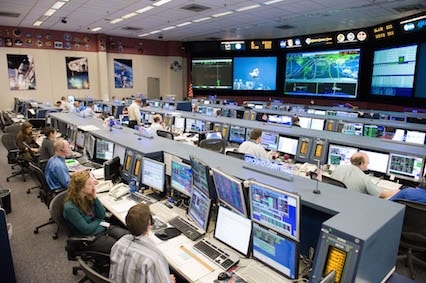 There's not a single facilities department that doesn't need to increase the visibility and transparency into its program, regardless of business model. Whether you're using an outsourcer, relying on subcontractors or self-performing contractors, doing the work with internal staff or some combination thereof, it's critical to have the proper vision into the work performed, the health of your facilities and equipment, and however the outside world is or could affect your operations.
Become an FM Commander
The FM leader of tomorrow will need to be like the commander of a modern ship and a comprehensive information-rich command center will be a must. Like on a naval bridge, where there's a range of electronics to track inbound threats, current ship status, weapon readiness, etc.. as an FM, you'll need to be prepared to do the same for your "bridge".
You'll need automated technologies to track the greater universe of contractors, staff, assets, work orders, service requests, locations, environmental conditions, service level requirements and more. This wealth of data simply cannot be monitored with emails, spreadsheets and phone calls. Events are moving too fast and responsibilities are too broad.
In order to keep your "bridge" or program afloat, along with effectively managing your company and career, it's imperative you have complete transparency and visibility into the full range of operations. Only then can you ensure you have the proper information to guide you to the right decisions and actions.
Over the last few months, we've been highlighting a number of aspects that all facilities manager needs to be aware of in order to succeed now and through 2020. Tracking most of these metrics, deploying all these technologies or following many of these practices is not easy or even entirely possible today. Not all FM software systems can even address the more common measurements of today and don't have the necessary analytics and BI tools to truly understand them.
Final Thoughts
Traditional computerized maintenance management systems (CMMS) simply don't support the full range of capabilities to run your operations the way you need to. That's why it's critical to partner with the leading facilities management software providers today as they are the ones best positioned to not only be ahead of the game in knowing what the metrics, technologies, best practices and business processes of tomorrow are but importantly have the platforms, expertise, technology and vision to bring these to market.