A Guide to Choosing the Right Facilities Management Software for Convenience Stores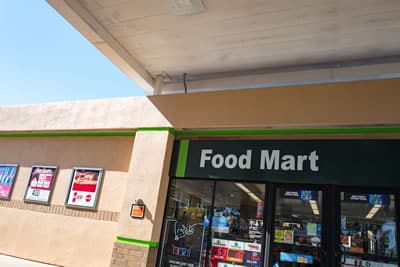 Convenience stores are incredibly plentiful – the United States is home to 150,000 convenience store ("C-Store") locations, meaning there is one for every 2,100 people. To stand out from their competition, facilities managers in the C-Store industry need to provide excellent customer experiences, keep up with evolving industry demands, and focus on safety and sustainability.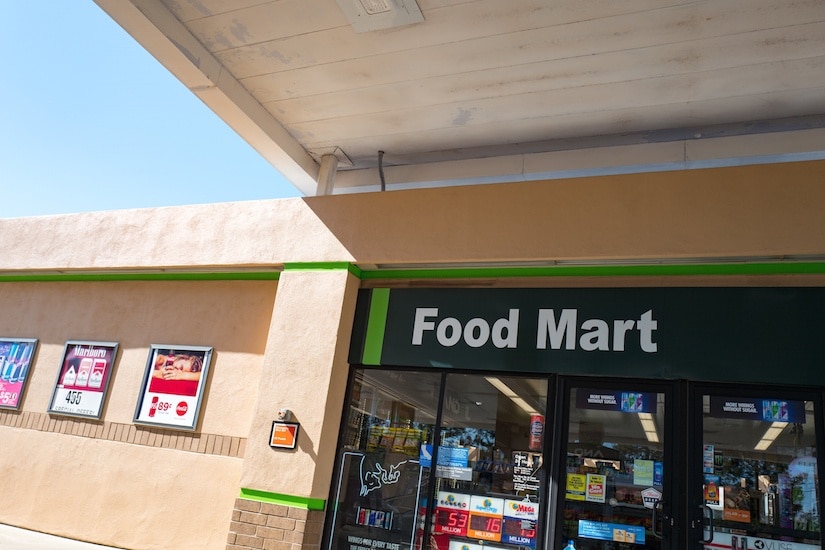 Employing facilities management software is an effective way to accomplish these goals. The software must be carefully selected and fit to meet the unique needs of convenience store facility management. Let's take a look at what those needs are:
Unique FM Challenges in the Convenience Store Industry
Every industry has its specific facilities management challenges, and the C-Store industry is no different. When selecting the best software for convenience stores, FMs should keep these industry focus areas in mind:
Upkeep of Facility Appearance
C-Stores are placing a greater emphasis on store appearance, both inside and out, in order to create excellent customer experiences. Extensive landscaping, updated signage, and larger, brighter windows are all becoming commonplace in the industry. Additionally, convenience store FMs are focusing on store cleanliness to attract and retain more customers.
Updating Amenities
Updating existing amenities and integrating new ones can help C-stores to differentiate their business. For example, convenience store restrooms are typically small and cramped, making them uninviting to customers and difficult to maintain. As of late, C-Store bathrooms are becoming larger, getting bigger counters, and including more sophisticated, automated technology.
Additionally, new services and amenities include quick-serve restaurants (QSRs), coffee islands, financial kiosks, and even showers.
While new and updated amenities can help improve the business overall, they also pose a challenge for convenience store facilities managers, as they are now being asked to manage types of equipment they may not have worked with in the past. Plus, more services and pieces of equipment can make it difficult to stay on top of all assets and their associated repair and maintenance spend.
Sustainability & Environmental Safety
When gas stations are a part of convenience stores, there are additional challenges. Because fuel is highly regulated, FMs need to be stringent about monitoring, reporting, and mitigating risk and compliance issues to decrease safety concerns. C-Stores also need to prioritize environmental responsibility in their work to improve sustainability.  
And for those locations selling cold/frozen food products from refrigerators and freezers, there are stringent requirements to track and report on refrigerants.  FMs need the ability to monitor all such consumption and leakage or the risk of running afoul of government regulations.
Free Industry Report: Convenience Store Facilities Management Insights
FM Software Features C-Store FMs Should Look For
To select the most advantageous software solution for the convenience store industry, FMs should seek out a platform with these capabilities:
Work Order Management
Work order management software allows the facilities management team to place service requests, monitor status updates in real-time, and leave feedback. Full visibility into the work order process helps convenience store staff and facilities teams stay on top of repair and maintenance activity so that their locations are always in the best possible condition.
New C-Store amenities require different types and/or frequencies of repair, maintenance, and monitoring than FMs might be used to. The automation capabilities present in work order management software help save time and reduce the possibility of human error when it comes to managing repair and maintenance work.
The right software can also help find, hire, and monitor contractors as they complete work orders. Contractors selected to perform repair and maintenance work can make or break a C-Store's operations, depending on their specialties, experience, and compliance statuses. To combat potential issues with contractors, C-Store FMs should look for a software platform that integrates contractor services with work order management.
Asset Supervision
Another important FM software feature to look for is asset management. When assets look and function optimally, they are integral to the C-Store customer experience. As convenience stores add more amenities and expand service offerings, asset management becomes even more important to FMs.
Ensuring all equipment, from gas pumps to coffee machines is vital to profitability.  Modern FM software uses new AI & machine learning functionality with historical data to be proactive and predictive in maintaining assets and ensure maximum uptime.
Software helps handle asset responsibilities by keeping organized records of all of a company's assets, across all locations, in one place. Asset management software includes a comprehensive database with details about a C-Store's assets, such as each one's location, age, condition, warranty, and open service requests. This centralized data simplifies FMs' logistical duties and supports scalability as convenience stores add more equipment and additional locations.
Visibility into detailed asset information helps C-Stores track the statuses of their assets and make decisions about what will need work and when. Additionally, sophisticated asset management software integrates with work order management software to automatically generate work orders based on asset conditions. This saves time and ensures that facilities always have functioning equipment.
Analytics & Spend Visibility  
Reducing spend is typically a primary concern for convenience store facilities managers. Software helps streamline processes and increase visibility into spend analytics so that C-Store FMs can make informed decisions about where spend reduction is possible.
Analytics can also help identify business trends, find outliers, and leverage savings opportunities. By taking advantage of these capabilities, C-Stores can save significant funds while also finding new ways to improve process efficiency.
Final Thoughts
To demonstrate the success of facilities management software in the C-Store industry, we can look to a chain that has over 300 locations and is worth more than $15 billion. This company was looking to drive down costs, improve facilities quality, reduce repair time, extend the life of equipment, and make informed business decisions.
Once they carefully selected a software solution, this convenience store company realized over 12% cost savings within one year, vastly increased visibility across repair and maintenance programs, and improved the overall quality of service.
Learn more about what businesses should look for when they are selecting the best facilities management software solution for convenience stores.