FM and Operations Run Better with Service Automation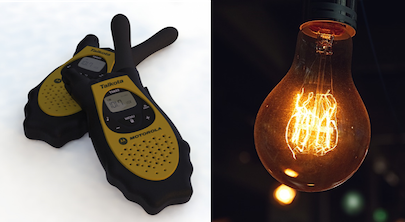 In this third installment of the blog series examining ways that facilities managers can extend the value of service automation to internal peers (previously we covered Accounts Payable and IT areas), we look at the venerable Operations Department, which is the strategic function whose KPIs include efficiency, profits and losses (P&L) and return on investment (ROI).
The history of Operations is long and storied, going back to the Industrial Revolution in the 1800s. Technology has always played an integral role in the development of Operations department and it's certainly true in the digital age with the advent of the Internet of Things, RFID, Big Data and so forth.
However, Operations teams (or "Ops" teams) have always been held accountable by how their companies convert material and goods into revenue-producing products and services in the most cost-efficient ways possible.
It is in this area of efficiency where service automation can add the most value to Ops and in forging better ways for them to collaborate with their FM peers. Specifically, the efficiencies that service automation delivers can enable the Operations and FM departments to resolve facilities issues as quickly as possible in order to limit cost overruns and unnecessary spending.
In addition, service automation provides analytics and reporting that helps both departments track critical operational data such as inventory levels, lease information, utility/waste/water management and equipment/asset aging consistently and easily even across highly distributed locations.
Service Automation in Action
We have seen numerous use cases among ServiceChannel customers where service automation enables innovative, inter-departmental collaboration between Ops and the Facilities Management groups. We'll highlight two examples:
1 – The first customer example involves a major footwear retailer whose Ops team relied on two-way radios (i.e. "walkie talkies") as the primary means of communications for staff and other store employees at all retail stores.
The Operations team wanted a way to reduce the high costs that the company incurred whenever one of these devices malfunctioned, which inevitably led to employees opening repair service tickets or requesting replacement units. Over time, these costs added up to impact the stores' bottom-line.
It was the retailer's FM team (who was a ServiceChannel user) who recommended that its Ops team evaluate the platform's "Interactive Troubleshooting" feature of the Work Order Management module as a more efficient way to triage walkie-talkie service requests.
Once deployed, store employees now ran a simple troubleshooting process as the first step in determining a solution (e.g., replacing a dead battery) before the Ops team dispatched technicians or sent new replacement units. This simple, service automation-based process has ended up saving the company more than $900,000 in Cap and OpEx since implementation, according to the Ops team's estimates.
2 – The second example involves a major retailer with 500+ locations nationwide. As a ServiceChannel user, the company was able to run detailed analyses of FM costs to identify any major operational inefficiencies.
One major expense item the company identified was the high cost of replacing the thousands of lightbulbs that its stores needed each month. Using the data, the company's Ops team realized that store employees were buying light bulbs from local vendors on a highly ad hoc basis. This limited the company's ability to leverage volume purchasing and also led to the stores having different types of bulbs (size, watts, etc.) based on where and when the bulbs were purchased.
The solution relied on ServiceChannel Supply Manager so the FM and Ops teams could standardize the ordering process for store light bulbs and other equipment. Store employees now had a web-based 'catalog page' with easy-to-use drop down menus giving them options for Ops-approved light bulbs from approved vendors in the corporate Procurement system.
Not only did this improve the relationship between the FM and Ops team, the company has saved more than a million dollars in light bulb costs since using service automation for this problem.
For a better understanding of these and other benefits that a service automation platform can deliver for A/P and other non-FM departments across the enterprise, please download our free Ebook: Extending the Value of Service Automation across the Enterprise.