[WEBINAR] Driving Asset Management Efficiency at Sit 'n Sleep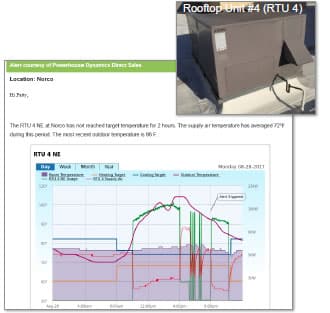 Ever wonder how you could drive performance while cutting costs and improving customer experience? This month we joined forces with Powerhouse Dynamics and one of the most respected mattress retailers, Sit 'n Sleep to discuss the benefits of integrating service automation and energy management systems to drive asset management efficiency.
In case you missed this webinar – we've got you covered with the top highlights from discussions between facilities management veteran, Patty Cruz from Sit 'n Sleep and subject matter experts, David Tillman from ServiceChannel and Jay Fiske from Powerhouse Dynamics.
Leveraging Your Connected Devices and IoT
Retail facilities management software now uses the IoT to directly connect with other software systems to get notifications immediately upon asset failure detection, and then automatically dispatch service requests to the appropriate contractors for prompt resolution.
Though one system monitors assets and equipment, and the other tracks work orders and manage contractors, companies gain a huge advantage in the seamless integration between the two.  Information flows automatically from one to the other, speeding technicians on-site to remedy any problems.
How

Sit 'n

Sleep Drives Efficiency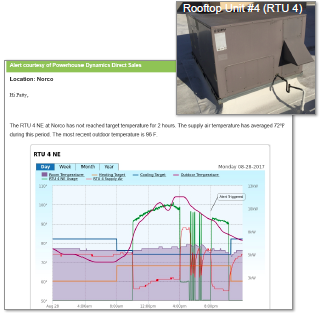 For the majority of Sit 'n Sleep's facilities challenges, such as HVAC issues to the overhead to manage key equipment to utility spend, Patty realized that by combining Powerhouse Dynamics' SiteSage and ServiceChannel's Service Automation systems, she could address these issues.
When issues arise, SiteSage triggers alerts for repairs (e.g., with rooftop units), which automatically create work orders in ServiceChannel. Many times, a store may not even be aware of an issue, and with the two systems working together, Patty is notified ahead of time to avoid costly onsite troubleshooting repairs and even service calls altogether. This, in turn, saves Sit 'n Sleep money and provides a peace of mind.
Can You Benefit?
The SiteSage and Service Automation collaboration is aimed at helping companies with distributed locations address challenges related to equipment performance, repair and maintenance, and energy management.
A typical customer profile is one that manages multi-unit facilities, across sectors like retail, restaurant and convenience stores, with at least 15-20 smaller footprint locations.
Real World Advice from a Facilities Veteran
Patty provided a few best practices for managing your assets and facilities program:
Be prepared to uncover surprises with your facilities.

Remember that technicians typically are not oriented to efficiency; they tend to focus just on "fixes."

Limit your number of alerts used to automate ServiceChannel work order tickets.

Keep non-critical issues from overwhelming you with automated work orders!