Utilizing Automation Technology to Help Providers Streamline Their Operations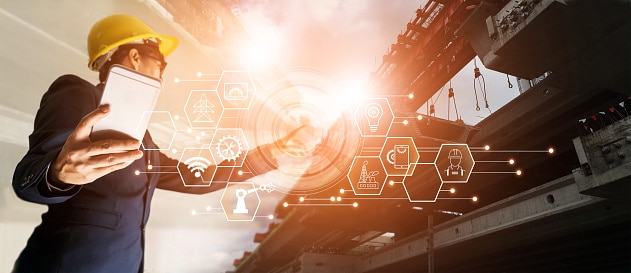 For contractors and service providers, automation technology is a way to streamline operations and holistically improve the user experience. With a unified platform that makes it easy to communicate and establish expectations, you can simplify processes and ultimately improve performance.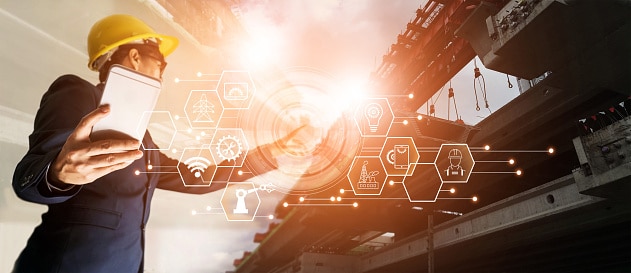 When you find yourself working with a wide array of customers and service providers, the ability to communicate directly about expectations and work order status is invaluable. Automation technology keeps everybody on the same page through real-time status updates.
In this post, we explore 3 ways that you can leverage this technology to take a step toward reaching your goals and streamlining operations.
1. Simplify the Onboarding Processes
Developing a healthy working relationship with customers starts on day one with the onboarding process into your facility management platform. By utilizing automation technology, you can shorten the time it takes to add new service providers. What originally required multiple forms of verification and could take multiple hours now only takes a few minutes.
For the first time, providers can add their technicians onto our platform, whether they have ten, or thousands of them. Onboarding is a difficult process in our industry, but automation technology simplifies it and brings new service opportunities your way. Our Fixxbook directory includes easy-to-implement profiles so you can promote crucial information about your services, trade expertise, and area of coverage. Clients with facility needs and commercial providers and suppliers are all housed under one roof, and reaching out is only a few clicks away.
By eliminating the challenges associated with onboarding, you can bolster the user experience and make your working relationship smoother from day one. With providers living in your system, collaborating on new work orders and invoicing becomes easier and you can focus on moving forward, rather than backtracking and solving avoidable mistakes.
2. Improve Performance at Every Level
If your goal is a universal improvement, investing in technology and tools that bolster visibility is imperative. That is what ServiceChannel is focusing on by reinforcing our platform with a unified web and mobile experience.
Consider how valuable going into the platform and accessing critical work order information, across all of your customers, in an all-inclusive dashboard, can be. Applying the appropriate filters offers an opportunity to dive right into the relevant information, like the priority of each request, which parts or equipment will be required, and the status of the existing work order. As a result, you avoid the unnecessary noise that provides no value and simplify the roles of your service providers. Invoices can even be submitted through three automated methods:
Electronic invoice portal

Bulk load invoice

Integrated invoice
By introducing automation into the equation, your service providers and their technicians in the field gain access to more effective tools, solutions, and insights. Problems are solved quicker, communicating with technicians in the field isn't disjointed as it has been in the past, and production will spike due to the lack of downtime while waiting for the next work order. Key performance indicators (KPIs) can be monitored and measured by individual customers or grouped by criteria.
The user experience is boosted as a direct result of the tangible and cost-effective benefits provided through automation technology. We will help you focus on service performance at the touch of a button.
3. Enhance Communication with Customers
If your goal is to provide more value for the service providers who use your platform, making communication easier is an excellent place to start. Before you get to that point, improving your visibility and understanding of operations is where you need to focus your attention so that every interaction you have is valuable.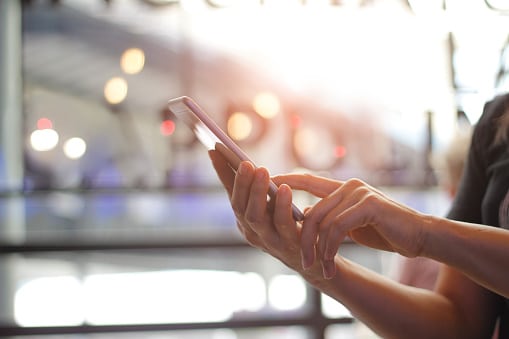 Keeping those users informed through time-consuming, manual and outdated means, like phone calls or emails, presents too much of an opportunity for team members to miss crucial information and updates. By leveraging automation technology, you can better communicate with everybody working within the platform and develop a more transparent relationship that promotes efficiency and effectiveness.
No longer do you have to rely on word of mouth. Instead, you can create a unified experience for all by having the ability to view work orders as text messages that also live within the mobile application.
Final Thoughts
Achieving your goals and reaching your potential is a matter of investing the necessary time, resources, and effort. If you are aiming to provide the best possible on-site experiences for your clients, automation technology and the associated tools and solutions can go a long way.
Successfully managing customer relationships from the get-go is the best way to achieve the results you desire. Improvement at all levels will come next, naturally.
Learn more about managing a successful commercial contracting business with specialized solutions.