4 Tips to Help Your Bank Survive the Mobile App Revolution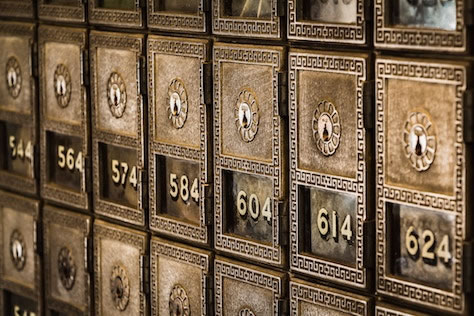 Mobile banking is rising in popularity; according to the Federal Reserve Bank, 53% of smartphone owners with a bank account use a form of mobile banking. It's clear why, because customers can now complete numerous processes, from opening new accounts to paying bills, all from the convenience of their smartphone. There are even apps that offer complex financial services like quick mortgage approvals.
As a response to the increasing popularity of banking and financial mobile apps, the industry is changing. It's imperative that banks and credit unions fully understand this transformation so that they can position themselves for continued customer satisfaction and revenue generation.
How Mobile Apps Are Affecting the Banking Industry
As ever-increasing numbers shift to mobile banking, how is the industry responding? We've highlighted four ways apps are changing how businesses operate:
Downsizing Branches
According to CACI, the number of times the average customer visits a bank each year will decrease by 36% over the next five years. Many banks are responding to this traffic decrease by reducing the number of branches and instead focusing on creating optimal customer experiences in their remaining locations.
Reducing Banking Costs
Digital banking can reduce costs for both financial institutions and customers. Running physical branches can get expensive; building rent and maintenance costs can add up, and with fewer branch locations, businesses can reduce that spend output. For customers, apps can result in reduced overdraft fees and check-cashing service costs.
Improving Efficiency
One of the primary benefits of smartphone apps is that they can be used from anywhere, at anytime. This means that there is no need to spend time traveling to a branch location, standing in line, or conversing with a teller. Customers appreciate this type of efficiency and are drawn to options, like mobile banking, that give them back time in their days.
Increasing Risk
As with any type of digital transformation, mobile banking comes with increased security risk. Apps are vulnerable to hacking and other data security breaches. With greater numbers of customers accessing their financial information digitally, the more attractive apps are to thieves.
4 Tips to Survive the Banking App Revolution
No matter how popular app banking becomes, there are certain services branches can deliver that will never be available through digital-only channels, such as withdrawing cash from ATMs. Some of these services are highly personal, so customers still prefer to access in person, such as applying for business loans or speaking with financial advisors, even if there are online options available.
The fact that customers are still choosing to visit bank locations means that branches are here to stay. So, how can you make your branches even more attractive over mobile options?
1 – Focus on Positive Customer Experiences
In order to attract and retain customers, banks and credit unions need to focus on positive experiences at each location. If you can give your customers excellent experiences, you increase the likelihood that they will choose to return. Make sure your customer interactions are personalized, your facilities are clean and seating is comfortable, and you offer comforts like coffee and mints.
To do this, prioritize the condition of your bank and the quality of services you provide. How customers perceive the infrastructure of your facility directly impacts their experience and your success.  Leverage service automation technologies to gain visibility and control over your FM processes, enabling you to keep your bank in top shape.
2 – Offer New Types of Services
Retailers of all types are turning their attention to personalized concierge services to win customers in the digital age. Give customers a reason to visit your branch by providing services they can't get on their smartphone, such as lounges or a café. This requires a clean and comfortable facility with inviting spaces that properly sets the mood for what customers can expect to experience while banking at your branch.
Capital One has done an excellent job of offering new services to attract customers into their branches. They have created Capital One Cafés, which they market as "inviting spaces where you can go to bank, get answers to your financial questions, recharge your devices, or simply connect with people. All with a handcrafted Peet's® beverage and local pastry in hand." Customers flock to these branches for their multi-purpose functions; banking, eating, drinking, and relaxing.
Setting up your branches to be inviting spaces where customers want to be and can be productive will draw them away from mobile apps and into your locations.
3 – Prioritize Security
Security must be a priority when it comes to banking; there is a large amount of personal information involved and people's livelihoods and safety are at stake. Mobile apps pose security risks that can be worrisome for some users. Positioning your branch as a highly secure, safe space is very attractive to customers and will win some business back from mobile apps.
Here again, service automation can help. Use it to keep security features — such as vault doors, motion detectors, and alarms — functioning properly at all times. Also, protect against unwanted visitors by implementing automatic checks of service provider credentials and background checks via site access technician identification and access verification technologies.
4 – Create a Technology Hub
A technology hub at a bank or credit union branch means combining digital and physical assets. The goal is to use technology in coordination with on-site advisors to deliver rewarding and memorable customer experiences.
Branches can act as technology hubs where customers come to access unique tools for conducting financial transactions or increasing their financial literacy. Along with technology access, provide on-site advisors to educate customers and answer questions; one major advantage branches have over apps is the ability to provide in-person, in-depth customer education, so take advantage of it. In this way, you create a bridge between your physical bank and the digital banking world, giving customers unique opportunities they can only experience at your branch.
Final Thoughts
Digital transformation is shifting the way every industry operates, and banking and related retail financial services is no exception. To be successful in this new marketplace, banks and credit unions need to embrace technology and the changes it brings, while realigning their branch functions to give customers experiences they cannot get with apps.
Thus, investing in brand enhancement and technology will be the winning retail bank strategy over the next decade, according to KBW analysts.
Learn more about boosting customer experiences through facilities management for retail financial services.