Case Study: Vera Bradley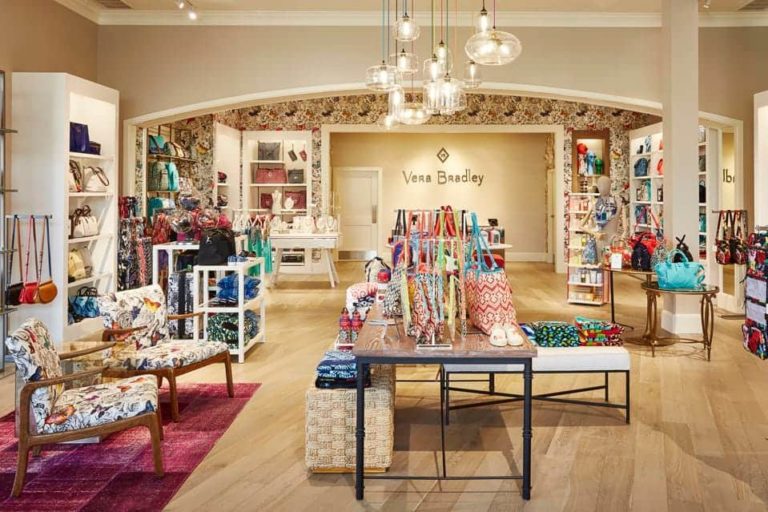 How a heritage retail brand embraces facilities technology to delight customers
Highlights
AUTOMATED ADMINISTRATIVE WORK, while maintaining employee satisfaction

STARTED WORKING WITH TOP PROVIDERS based on performance data

IMPROVED SPEED of repairs and maintenance jobs
Quantifiable Results
savings for general repairs and electrical trades invoices

improved resolution time
"I like to be strategic, but if I'm too busy putting out fires then I can't get to this important work."

EJ Wright
Director of Facilities at Vera Bradley
Background
Vera Bradley, based in Fort Wayne, Indiana, is an iconic lifestyle retail brand known for its bright and patterned women's handbags and luggage. The brand prides itself on knowing that customers can walk into any of its 149 stores across the U.S. and Canada and have a superior and memorable shopping experience, discover new products, and connect with a community of like-minded shoppers who are inspired by the vibrant, colorful brand and believe in making an impact.
Challenge: A two-person team supporting 149 stores across North America
EJ Wright runs a lean two-person facilities team tasked with managing the daily operations of its fleet of 149 stores as well its 400,000-square-foot distribution center and corporate headquarters. EJ's top priority is being available at a moment's notice to store and district managers in the field who are on the front lines serving customers. A distraction like a leaky roof or jammed door lock diverts the store manager's attention from customers to a maintenance issue, which has adverse effects on sales. This requires EJ to be fully involved in the day-to-day operations including being reachable by phone on nights and weekends. "I like to be strategic, but if I'm too busy putting out fires then I can't get to this important work." He knew there were efficiencies to unlock — like improving the speed and quality of work done — but without being able to get out from underneath the daily reactive demands, his teams weren't able to focus their time on strategic optimization. EJ's priority objectives included:
Freeing up time to focus on facilities strategy
Maintaining a strong relationship with stores' team and customers
Driving cost savings on key trades
Improving first-time completion rate
Improving resolution time
"ServiceChannel is now one of our biggest drivers in how we manage facilities services. It's a highly efficient way to keep our stores up to the same luxury brand standards as our products. As the 'owner of our information,' we can now spend less time to accomplish more at a higher quality than was possible before."

EJ Wright
Director of Facilities at Vera Bradley
Solution: Leverage technology to deliver better results with less work
EJ was eager to see what SC Managed could do to help accelerate the performance of his facilities program. He engaged ServiceChannel Managed from end-to-end, gaining:
The 24/7 call center to help store employees open work orders and ensure work is done correctly
The provider network to source the best and most cost-effective expert for the job
The work order management system for service level agreements (SLAs)
The analytics and custom dashboard to make data-informed decisions
"The coolest thing about ServiceChannel is the tools," EJ said.
Results: Operational benefits and lower costs
The company saw impressive results within three months of implementing SC Managed, both from an operating and business perspective, such as:
Getting time back that had previously been dedicated to daily administrative work. EJ and his colleagues no longer have to be on-call on nights and weekends thanks to the 24/7 dispatch
Delivering a 25% savings across general repairs and electrical trades invoices
Driving efficiencies by increasing first-time completion rate by 53%
Accelerating resolution time by getting jobs done up to 6.3 days faster across all core trades. "This is an important metric for me as I'm always looking for ways to get things done faster."
EJ explained that one of the cool things about ServiceChannel Managed is, "You have all the providers in one place with data so you can see performance for each and you know who the best vendor for the job is." He continued, "I conducted a survey among our store district managers after making the switch … and everyone is satisfied."
With SC Managed accelerating team performance and bandwidth, plus providing cost savings, EJ says, "Why wouldn't you try it?"