Work Validation in Retail Facilities Management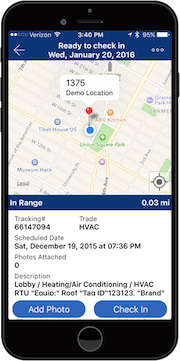 How do you know if the work that's performed at your locations, facilities, restaurants, stores, etc. actually was performed?  It's not enough to simply rely on invoices (or worse, memory). Once an invoice is received, it can be difficult to verify exactly what occurred. There is increasing demand from retailers, finance staff and facilities managers to have their contractors and vendors provide supporting evidence of time spent on-site and that work was completed to satisfaction.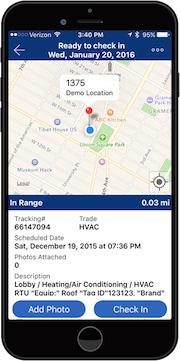 If you're responsible for maintaining locations and facilities, contracting for repair & maintenance work and/or pay for such facilities work, it's time to learn about the emerging trends in work validation, like GPS check-in mobile apps.
On Thursday, June 23, there's a PRSM (Professional Retal Store Maintenance) Association webinar, Work Validation in Retail Facilities Management.  During this online event moderated by Charisse Luckey, RFMP and with participating industry experts like our own Greg Rakovsky, Product Manager, Service Automation Desktop & Mobile Apps, you'll:
Explore new trends in work validation
Review problems when work is not "validated"
Examine current challenges validating work performed
Explore how validating work could be a win for everyone
Discuss what information should be collected
And if you're looking for continuing education credit, one (1) CEU is available towards your RFMP Designation Renewal by attending this webinar.  Sign up for the PRSM webinar here.