Women in Facilities Management: Stefanie Teintze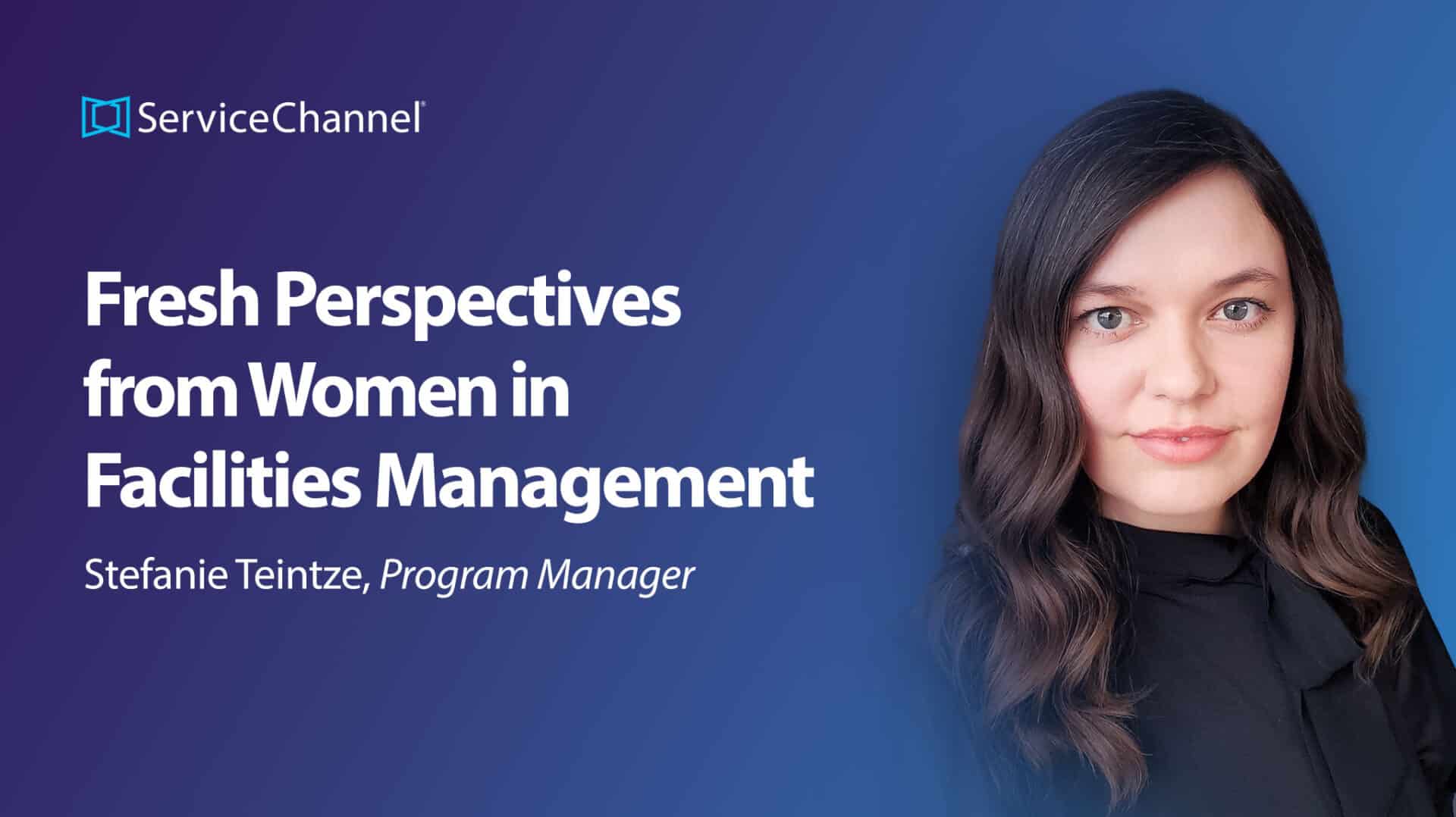 Meet Stefanie Teintze, a Program Manager who started out on the client-side of facilities management before coming to ServiceChannel. Her industry experience puts her in a unique position to understand the day-to-day challenges of leaders in the industry, and how data and insights are a key part of customer success.
What is the trade sourcing program at ServiceChannel? How do you and your team help new customers identify the best sourcing strategy?
Your colleagues have described you as a "facilities management geek" and "obsessed with customer success." How do you measure success and what fuels that obsession?
Geek in the best way, of course — I'm focused on customer success. I know how impactful NTEs and SLAs are to our KPIs. So I do like to lead with the data and dive deep into the problem codes and trade routing, because that is what drives correct work-order dispatch. And knowing that I'm helping guide the client, and educating them on best practices, is rewarding. It's also essential to making sure that they're set up for success.
How does your overall career experience influence how you approach your job today?
What is your favorite thing about your job?
It's never boring. There are always problems that need solving. And I like being able to work with so many different clients from different industries and regions. It makes the consulting work more interesting.
Any recent success stories or new projects you can tell us about today?
What are some of the major challenges for facilities managers? And how is trade sourcing helping them overcome these issues?
In facilities, no news is good news. You only hear when things have gone wrong. So, the day-to-day can easily drown you, and affect your ability to time-manage. Our team helps to proactively set up clients so that the automation can do the heavy lifting. One example of this is setting up NTEs that comply with industry standards, to reduce the need for proposals, and keep those work orders flowing. We're using our data to help clients make smarter decisions, save money, and give time back so that they can focus on those larger projects and company initiatives.
Tell us about women who inspire you.
What advice would you give to yourself as a woman at the start of her career, knowing everything you know now?
I'd say don't be afraid to speak up or raise your hand to work on something that you're interested in. If you want to learn something new or develop a new skill, don't wait to communicate that.
Can you tell us about the mentors you've had throughout your career?
Building relationships is a big part of success in any job. Do you have any tips for creating strong bonds with clients and colleagues?
I'd say, be authentic. It's a lot easier to build relationships when you are yourself. And you can lead with transparency.
What advice would you give to women who want to get into this industry?