Women in Facilities Management: Morgan Parsons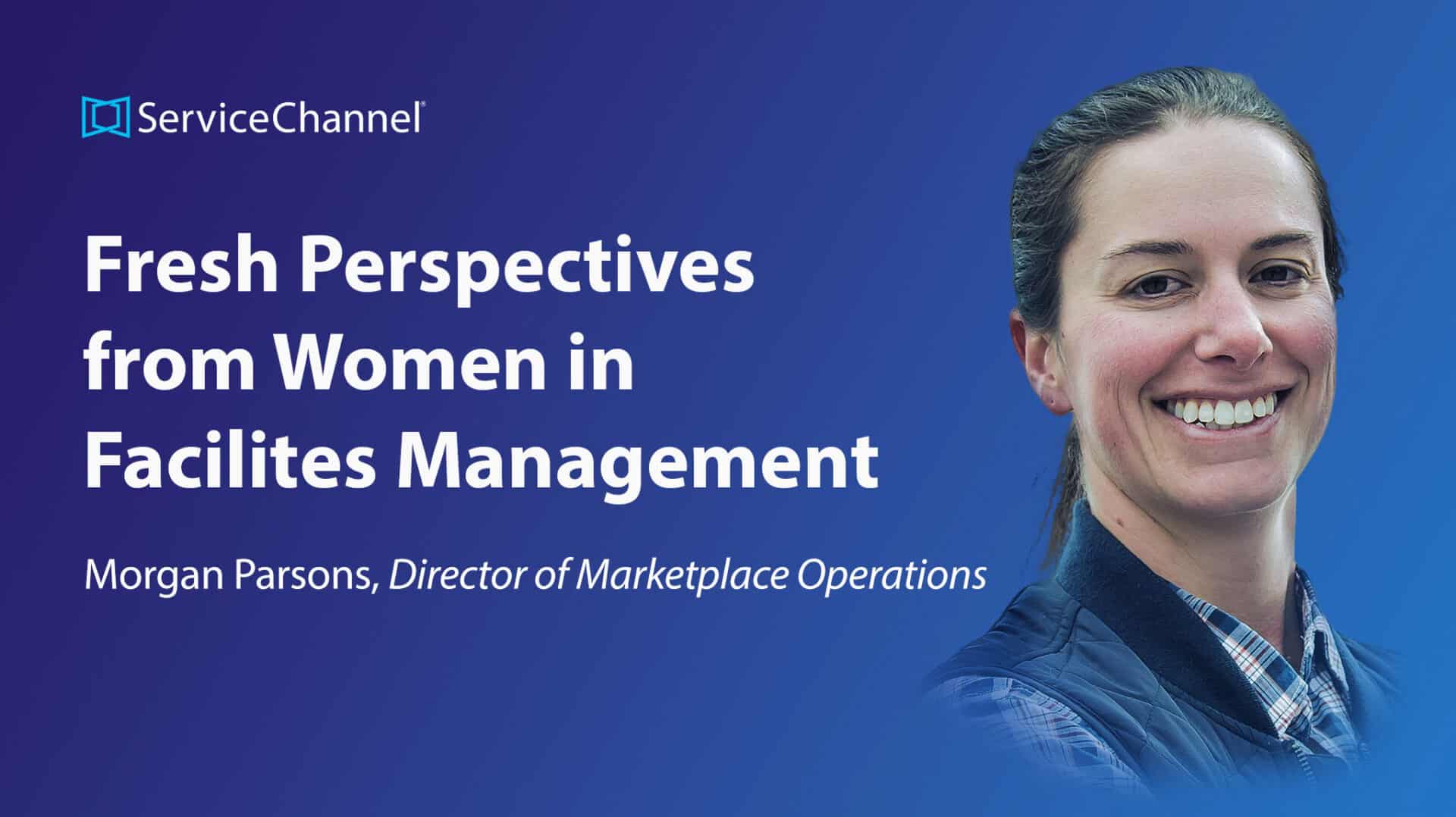 As our Director of Marketplace Operations, Morgan Parsons not only ensures the smooth functioning of our service provider marketplace but also constantly enhances it through her exceptional skills in leveraging data and analytics. We sat down with her to learn how she approaches her role at ServiceChannel, her take on leadership, and why she loves her job.
What is Marketplace Operations at ServiceChannel? How do you and your team help customers to find the best providers for their business?
How is ServiceChannel's Marketplace different from other sourcing methods?
ServiceChannel's marketplace offers three options for how a customer can use our services. We start with a SaaS offering, which is a software program that allows a customer to use their own providers, but use it through our software. To manage them, we have another option, which is a blend of using our software and also allowing our customers to search for new providers on our marketplace — they can also request that we find providers for them, which we're always happy to do. Our third option is more robust — it's where we manage the facility needs of our customers through our marketplace and through work order operations.
Any recent success stories or new projects you can tell us about today?
How does ServiceChannel measure the performance of service providers in its Marketplace?
We measure the performance of our service providers through many industry standard metrics, including whether they're on time and whether they complete the work order the first time. We try to only measure what the service provider can control. So anything that's out of the service provider's control, we try our best to take out of the equation and get an accurate measure of how that service provider is performing their work.
How do you challenge yourself to be the best leader that you can be?
What are some of the major challenges facing facilities managers? And how is the Marketplace helping them overcome these challenges?
The major challenge facing our industry currently is the labor shortage in the trades. We're seeing many of our legacy service providers retiring out, and there's no generational replacement. Normally, you would see a father retire, and his son would then inherit the business. With the absence of that, we need to have a more diverse network of service providers to ensure that that does not impact our customers. That's a great service that we can offer — our very robust network of service providers means we reduce the risk of a workforce shortage, specifically for our customers through our marketplace.
Tell us about women who inspire you.
What's your favorite thing about your job?
My favorite thing about my job is absolutely the people I get to work with. I work in a great industry, and I work for a great company. And fortunately for me, it's composed of excellent people who are very kind, very intelligent, and also very generous with their knowledge and experience. And that environment elevates everyone.
How do the experiences you've had over the course of your career influence how you approach your job today?
What advice would you give to yourself, knowing everything you know now?