What Every Facilities Manager Should Do Now: Track Contractor & Service Provider Performance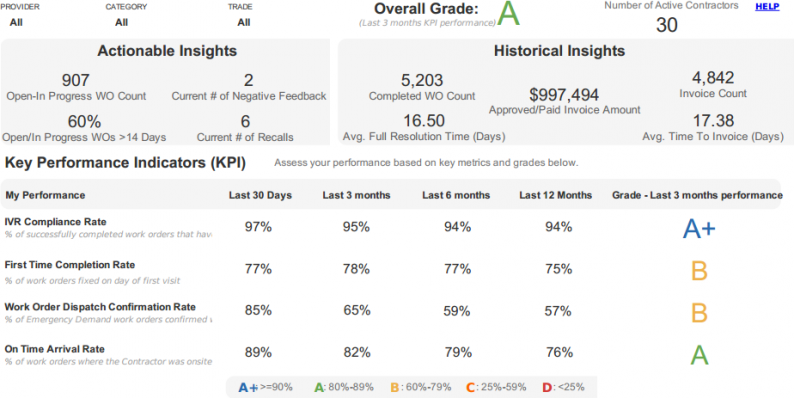 This is the next in a series of posts highlighting critical Action Items that every facilities manager should be focused on throughout the year, but especially during certain parts of the year. You may learn about them all in the popular ebook, What Every Facilities Manager Should Do Now.
In our prior post, we highlighted why it's important to make sure your locations are focused on the traffic you get during certain times of the year. It's often up to the facilities department to make sure all company environments are in top shape and ready to handle what can be critical business periods. Making sure that there are no problems on the customer experience front, or as we like to say, that you're ensuring your brand uptime, often falls on the facilities manager.
Following on the earlier issues we've discussed of ensuring your contractors and service providers are quickly and efficiently doing what's needed, is the broader issue of regularly monitoring their performance.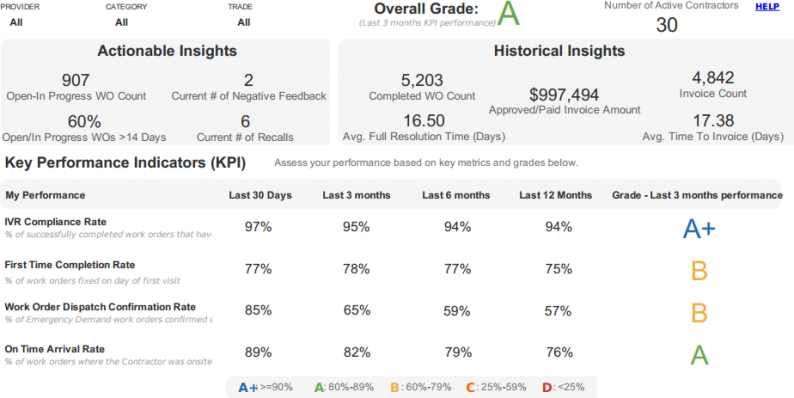 Before your next busy season is upon you and/or planning for next quarter/year begins in earnest, it's essential for you to know where your service providers stand quality-wise.  Are you working with the best ones? Are you still relying on inferior ones? Are you being smart about where you're directing most of your work?
Monitoring Contractor Performance Ensures Superior Performance
The only way to evaluate performance objectively is to track it quantitatively and consistently across your entire vendor base. You need a top facilities management software program that deliver such report cards or scorecards, calculated and updated automatically, upon every vendor visit.

An effective service provider performance monitoring program requires several elements:
Objective KPIs tracked

Relative performance analysis

Performance goals specified

Regularly scheduled conversations/reviews
Many facilities managers increasingly rely on data-based contractor scorecards to provide the objective measures that form the core of monthly or quarterly reviews with all their contractors.
By having discussions focused on quantifiable performance rather than differing perspectives or anecdotal recollections on work performed, FMs and their contracted vendors can drill into actual results, take actionable measures and make better decisions.  We increasingly hear from FMs who rely on data-based scorecards as a crucial element of their reviews and their future work decisions with their contractors.
And not surprisingly, many contractors who are indeed delivering superior performance, and now have the stats to show that, look to their scorecards as a 'badge of honor' in promoting their services with other customers and an important tool in generating more work.
In future posts, we'll highlight where other top performing facilities teams focus their efforts, like on end of period budgeting/planning.
All industries have time periods that are critical to their yearly success, and facilities managers need to be prepared for these times. Learn more about how in the popular eBook, What Every Facilities Manager Should Do Now.