The Challenges of Managing Contractor Insurance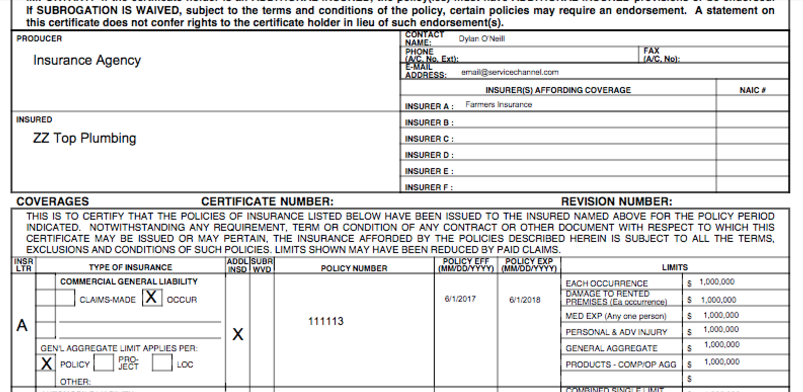 Today it's all about delivering a superior customer experience. For facilities managers (FMs), that means a primary priority is ensuring that repairs get done promptly and maintenance occurs as needed. Getting this work done typically relies on third party service providers and vendors.
And with third parties frequently on site and performing work, there's always risk to be managed. It's imperative that any contractor is properly insured (with the right types and sufficient amounts) if they're doing any job that needs to get done. Although costly and troublesome, managing contractor compliance can protect you from any possible incident that could occur at any time, reducing overall corporate risk.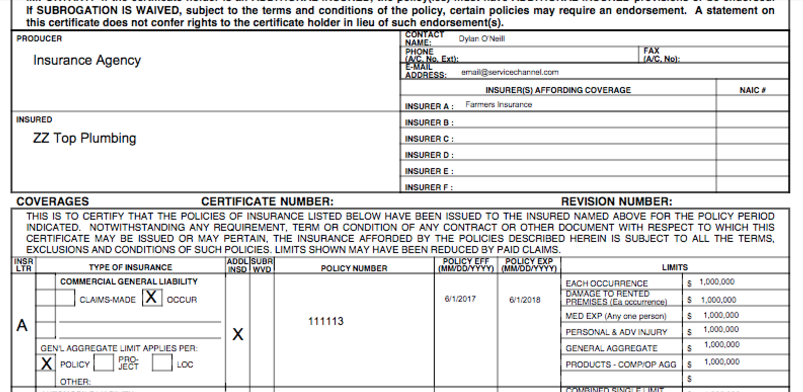 In a previous post, we had shared an incident where a retailer hired a contractor to install a mirror that then fell, injuring a child during its grand opening. Adding to this problem, the retailer had to bear all costs as it was later learned that the contractor did not have proper insurance for a situation like this.
So what went wrong? Why didn't the facility manager catch this sooner or realize that the contractor wasn't insured for an incident like this? 
Facilities managers understand the importance of insurance but often underestimate the challenges of managing insurance, particularly on an ongoing basis. As long as a contractor has insurance, it should be good to work on a service request or work order, right? Wrong! There are a lot of details that FMs tend to overlook but need to pay close attention to.
Managing Contractor Insurance Details
We all know how hard it can be to review a contractor's insurance requirements when urgent facilities issues need to get taken care of ASAP but here are a few particular areas not to forget:
1. Insurance Types
Did you know that there are several types of insurance that cover different circumstances and potential liabilities? The common ones that are typically required by facilities departments are commercial general liability, automobile, umbrella and workers compensation.
2. Insurance Amount
With each type of insurance, make sure you know how much is required by your company and what's carried by each contractor. For example, if you require $100,000 for damage to a rented premise (each occurrence) but the contractor only carries $50,000, then you should consider not doing business with this contractor and notify them that they don't meet your requirements.
3. Insurance Term Expiration 
It's one thing to check if your contractors have the proper types and levels of insurance, but another thing to make sure it's still valid. This means you need to regularly check the contractor's insurance expiration date. For example, a contractor in good standing last month can have its insurance expiring this month, putting all liability on your company and the risk of a possible huge claim.
Handling Insurance Management Like a True FM Pro
It can be a daunting task to constantly check your contractor base and verify proper insurance every time a contractor comes on site to do work, let alone having to do this for multiple locations with numerous contractors.
In order to efficiently manage the insurance of all your contractors, experienced facility managers use software that intelligently streamlines the process of collecting, monitoring, and managing the important details of a contractors insurance compliance. Such compliance management software is able to detect and enforce any requirement issues that appear – at scale, enabling FM teams to take corrective action and minimize their company risk profile
Contractor Compliance Management Software
With software such as ServiceChannel Compliance Manager, facilities managers can easily view and communicate the details around their specific insurance requirements for contractors, validate coverage, and make sure contractors meet their requirements whenever they're on site and/or performing work.
Facilities managers need to manage their contractors in the most cost-effective and operationally efficient way possible. Learn how FMs can maximize their contractor management effectiveness.