Staying on Script: Summer Interns Learn Technology at ServiceChannel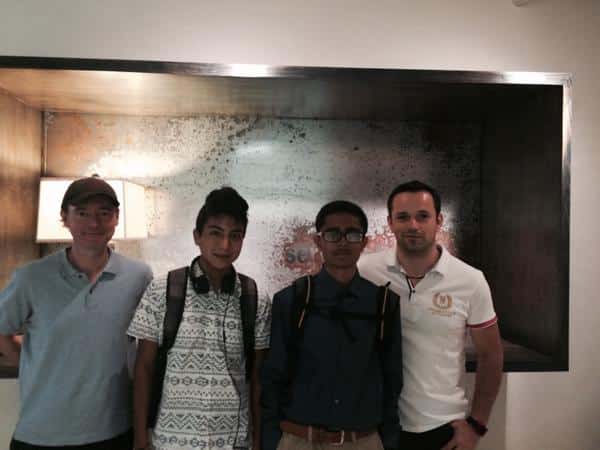 This summer, we were fortunate to take part in a program called ScriptEd. The program pairs students from under-resourced schools with fundamental coding skills, with cool technology companies (like ServiceChannel!) for internships.
Joining us this summer was Nehal Patel and Kevin Farfan at our NYC office. We paired Nehal and Kevin with our Mobile Solutions Project Manager, Alex Aleshinskiy and Development Manager, Josh Greer. Together they worked on projects helping to develop their technical and professional skills including: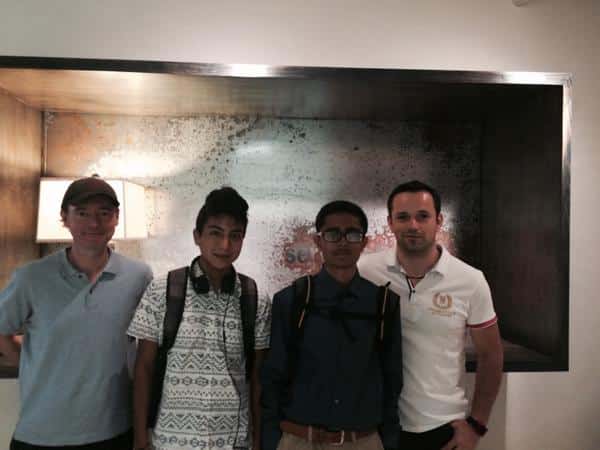 From left to right: Josh Greer, Kevin Farfan, Nehal Patel, Alex Aleshinskiy

Bringing Style to Facilities Management Knowledge
ServiceChannel uses Zendesk to house our KnowledgeBase. Nehal and Kevin helped to build out the style and structure of our ZenDesk portal using jQuery, Bootstrap CSS styles and the ZenDesk API. In the end, they helped develop the wizard style article layout we used to display our help and support articles.
Testing our FM Mobile App
Nehal and Kevin were tasked with the difficult challenge of helping test our new mobile application for Apple and Android devices. They began testing at the beginning of the summer, and the application launched during their final week.
Team Development
At ServiceChannel, we place a large focus on the idea of a "Development Team." With this in mind, we introduced Nehal and Kevin to our development process, involving them in both design and architecture phases, while consistently working on tasks that required clear communication and teamwork.
"I'm happy Kevin and Nehal enjoyed their time at ServiceChannel. I hope they continue to grow and use the skills they practiced her", said Josh.  "This was a highly productive program, both for us and the students, and I'm glad we were able to be a positive influence."
To learn more about how your organization can become part of the ScriptEd program, check out www.ScriptEd.com.
UPDATE: It turns out we're not the only one's that enjoyed this summer's experience. Check out our inter's blogs about their experience at ServiceChannel.