Hear What Our Customers Had to Say at ServiceX 2019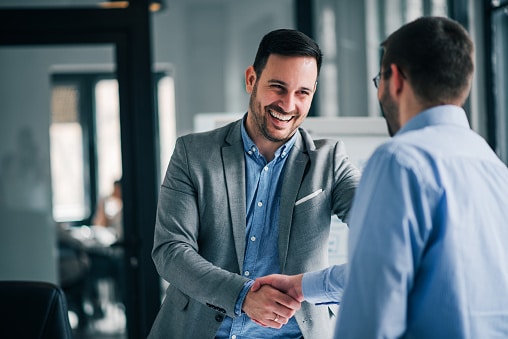 ServiceX 2019 truly exceeded our expectations. Attendance at this year's event was incredible, breaking records from all prior years. We had the opportunity to connect with customers, industry leaders, and friends who came from far and wide, each with a keen interest in learning more about what ServiceChannel has to offer.
Our theme throughout the event was focused on the importance of customer experience – and just how much facilities management impacts it. We relished the variety of perspectives attendees brought to the table, spanning a huge range of trades and industries.
In between all of the keynotes, social events, and breakout sessions, we had the chance to sit down with a few customers to talk about their own approach to customer experience. We compiled a few of our favorite excerpts here: Read on for their takeaways on industry trends, event highlights, and predictions for the rapidly-changing future of FM.
Roger Goldstein, Executive Director of Facilities, Panda Restaurant Group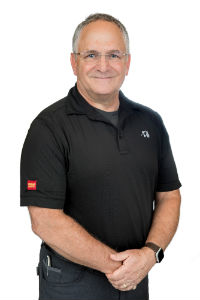 How do you think about the customer experience at your restaurant?
"Guest love is everything. So that's one of our primary focuses and I think that's where the facility manager becomes an ambassador of guest love. Everything the guest sees from the moment they drive into the parking lot, step out of their car, walk up to the building, and then enter and enjoy a meal – is all about that guest love experience. So we're a critical component in partnering with operations to make sure everything meets that need."
Heather Robison, Manager of Facilities Services, Raising Cane's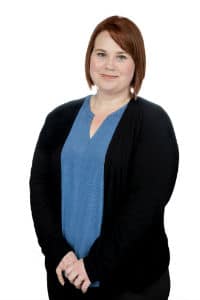 What future technologies of ServiceChannel are you tracking or are you interested in – things like loT or analytics?
"We definitely want to branch out on analytics a little bit more. We recently acquired a wonderful facilities director who is heavy on analytics and loves data, so we're looking forward to his influence and impact with your analytics platform. We're also looking for opportunities to get some more efficiencies for the facility leaders. Right now, a lot of our data tracking is done through spreadsheets and when they're in the field using their cell phones. That's not a practical means of tracking their progress on projects or the status of PMs or the condition of a restaurant. Even so, we're always looking for ways to kind of tie that back into a platform that's better suited to their needs."
Ashley Briones-Oliveros, Retail Facilities Coordinator, VF Corporation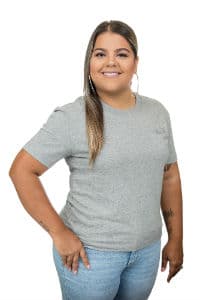 Do you see your role having a significant impact on the customer experience at your stores?
"Most definitely. The timing is everything – how quickly we react, how quickly we can get a provider out. If we were working on straight email, we would be doomed completely. So our team is a huge fan of the [ServiceChannel] rationale because it makes our life easier. It allows us to assist the stores much quicker and we can track everything that's happening. We can see the life of the work order from the beginning to the end."
Alyssa Cooper, Facilities Coordinator, Philz Coffee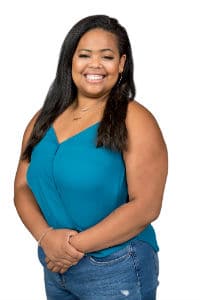 Are there any facilities management trends that you're watching right now?
"I think our biggest 'trends' are costs. How much we're doing in preventive maintenance, HVAC – and I believe that those are our two biggest trades right now. And just seeing that trend and how much of an increase and decrease throughout the year that we're seeing, whether it's been filter changes or an actual HVAC repair."
Craig DeGroat, Maintenance Specialist, Tops Friendly Markets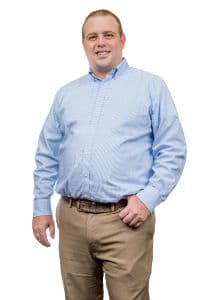 How has Service Automation changed the whole refrigerant tracking arena?
"Automation has completely changed the way we go about our business. We're managing everything at the time of service rather than 30 days after the service when we're receiving the invoice. So it's been a game-changer for us to be able to have a look and insight into what we're doing and how we're doing it. And we're doing it the best way."
Deb Millette, Senior Operations Manager, CVS Health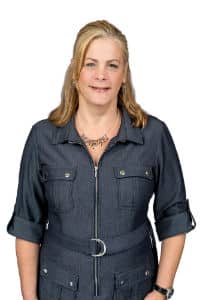 I heard you speak yesterday, and I heard you saying that CVS has over 150,000 ServiceChannel users. Obviously, that is encompassing more than just facilities management. Who are some of these users?
"We have a number of departments who are using ServiceChannel including Loss prevention, Store and Pharmacy Operations, Procurement, Finance and our Audit Dpt to name a few. ."
How is Service Automation driving collaboration among the different groups who use ServiceChannel?
"Everyone wants in on ServiceChannel at CVS Health. So we actually have to let people know this is our facilities software that we're generating and there are a certain amount of things that we can't put in ServiceChannel yet. Our goal is to drive collaboration among these groups by the transparency of the ServiceChannel's software. Every department wants to understand the facility services that are happening in their area. With SC, they can work together on that process with the visibility of real time data."
Josh Witte, Director, Store Operations, Brand Maintenance & Repair, Ross Stores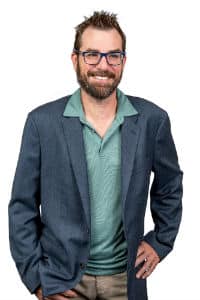 What brings you to ServiceX this year?
"We just rolled out ServiceChannel about six months ago, when it went live in our stores. I'm a longtime user, but I wanted to see what sort of new products are coming out, what I can take away and bring back to my team. New efficiencies, little shortcuts here and there. I just learned more about what the platform can do for us."
Thank You for an Excellent ServiceX Experience
We want to take a moment to thank all of our customers who took the time to talk with us – as well as all others who attended and participated at this year's ServiceX conference. Your insights, impressions, and stories about your experience in the facilities management industry were inspiring. We can't wait to apply everything we learned in upcoming meetings and brainstorming sessions. We'll continue making improvements to our technology so that you can keep taking those steps towards the optimal customer experience.
We look forward to seeing you again next year!
Want to learn more about Service Automation technology and find out how it can benefit your business? Contact us to schedule a demo today.