ServiceChannel Helps Wolverine Worldwide Empower Its Stores with Transparent and Efficient Facilities Management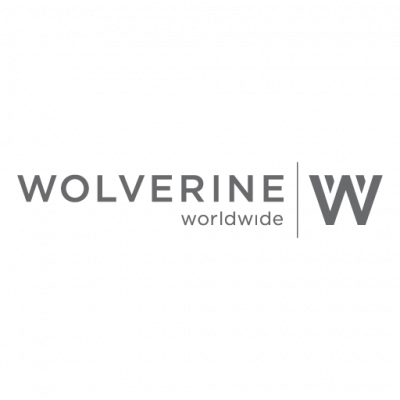 Footwear Industry Leader Modernizes FM Operations and Overhauls Vendor Network across Multiple Brands
NEW YORK – January 18, 2016 – ServiceChannel, the leading SaaS service automation platform for facilities managers and contractors, today announced that Rockford, MI-based Wolverine Worldwide has deployed its facilities management software to better manage its repair and maintenance requirements across 300 stores comprised of some of the most familiar brands in footwear including Sperry Top-Sider, Merrell, Hush Puppies, Sebago, Saucony, Stride Rite, and Wolverine Boots.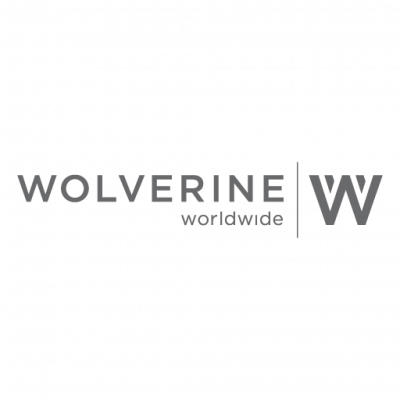 Wolverine's selection of ServiceChannel Service Automation was based on several criteria:
One, the company wanted to replace its under-performing, third party-based outsourcing model for procuring qualified vendors.
Two, it wanted to centralize its work order management process to replace its highly disparate systems and processes due to the integration of new brands through mergers and acquisitions.
And three, it wanted to modernize its inefficient invoicing and budgeting processes that provided limited oversight, visibility and control in these operational areas.
"Overall, the level of service we were getting with our previous outsourced facilities management approach was not good," said Corey Kuntz, Manager of Store Construction and Facilities at Wolverine Worldwide. "It seemed that none of the stores were sure what was happening with their repair and maintenance work orders, and there was often a mismatch of expectations between what was promised and what was delivered."
In addition, without transparency into their facilities program, there was no oversight into not-to-exceed (NTE) limits and limited visibility into what contractors were charging or the proposal approval process. Lack of data also resulted into lags in budget tracking. And with service providers, the company not only didn't know who was going to its stores but even whether they were insured properly.
A key benefit that Wolverine gained through ServiceChannel was the ability to empower its stores with the means to manage their repair and maintenance issues actively via their own store dashboard, with guidance and oversight from the FM team. Having the stores more directly involved helped the company and the FM team manage these issues more strategically, including prioritizing work orders based on urgency.
"In the past the stores could only call in work orders, and everything was an emergency," Kuntz said. "Not everything is an emergency now, and now we can manage the requests in a more cost-effective and efficient way."
Working with ServiceChannel also helped Wolverine refresh its nationwide vendor network with the most qualified service providers available. Specifically, Wolverine relies on ServiceChannel FixxBook and Compliance Manager to source qualified contractors and ensure that they were fully compliant with requirements such as payment terms, insurance and licenses.
This gave Wolverine's facilities management team more visibility and control over their vendors including the ability to measure their responsiveness for accountability and performance management. It also enabled them to implement a formal RFP process, which gave the company more flexibility on the vendors with whom it chose to work.
ServiceChannel Analytics was also an essential and enabling tool for improved vendor accountability. Using a mix of real-time and historic data that the platform generated, Wolverine's FM team was able to implement a quantitative contractor scorecard that tracked a number of key performance indicators such as on-time arrival, time-to-issue resolution and spending to plan/proposal.
"Our contractors are now in front of their scorecard performance and it's something they're proud of; they wear it like a badge," Kuntz said. "We also now have a better feel where we're spending our budget. It's not just a bill at the end of the month."
The newfound transparency gives Wolverine better control of the entire facilities management process. The service automation platform lets them do RFPs/proposals, resulting in more flexibility in deciding with whom to work. On the cost side, it's already seeing gains through NTE optimizations, as those can now be updated immediately. Additionally, the company has been able to streamline and simplify how it processes and generates invoice & payment in bulk/batches for vendor services with ServiceChannel Payment Manager.
"There's no longer a bunch of back and forth phone calls where we just reacted, and found out what happened a month later," Kuntz said.
Wolverine is currently evaluating other tools in the ServiceChannel portfolio as next-phase deployment projects. For example, the team is evaluating ServiceChannel Asset Manager as a way to automate the management of its store equipment and other corporate assets. Wolverine is also planning to expand the use of ServiceChannel within the company through system-to-system integration as well as training non-FM personnel to use service automation. The use of ServiceChannel Site Audit Manager to improve the company's Loss Prevention program is an example.
"With issues getting addressed faster and easier, we expect to see better stores with an improved customer experience, as well as have more of a handle on our costs because of using ServiceChannel," Kuntz said. "Having everything in one place is a big benefit for all of our stores."
Additional Resources
About ServiceChannel:
ServiceChannel provides facilities managers with a single platform to source, procure, manage and pay for repair and maintenance services from commercial contractors across their enterprise. By delivering unprecedented transparency and data-driven analytics of service quality, across all trades, locations and contractors, facilities managers drive significant brand equity and ROI for their organizations without outsourcing or investing in new infrastructure. The world's leading global brands use ServiceChannel and Big Sky solutions daily to help optimize millions of transactions and billions of dollars of spend annually.
Media Contacts:
John Noh, ServiceChannel
jnoh@servicechannel.com
408.242.3852