ServiceChannel Enables Razzoo's to Make Informed 'Repair or Replace' Decisions in Real-time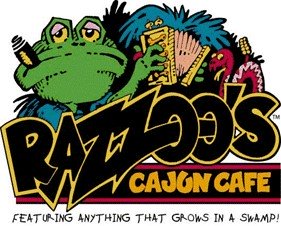 Popular Restaurant Chain Reduces Repair Cycle Time by Half and Lowers Costs through Service Automation
NEW YORK, June 22, 2016 – ServiceChannel, the leading SaaS service automation platform for facilities managers and contractors, today announced that Razzoo's Cajun Cafe, a popular restaurant chain headquartered in Dallas, Tx., has successfully implemented ServiceChannel Service Automation throughout its 20 locations to achieve benefits including:
Implementation of an enterprise-class work-flow process for facilities maintenance and repairs for the first time in the company's existence;

Ability to track FM spending by location, equipment, service type and other key metrics;

Real-time status updates of open work orders, empowering the FM team with information to make repair-or-replace decisions in real-time;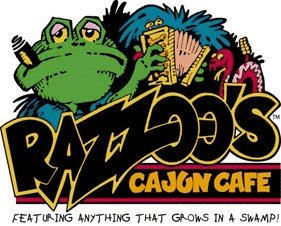 This real-time information is mission-critical to Razzoo's, who, as a fresh-prepared restaurant chain, treats its specialized equipment with a "zero-defect mentality." However, before implementing ServiceChannel, the company determined that many aspects of its facilities maintenance and repair practice was subpar, even with the use of a previous work order system.
Specific issues included a highly inefficient and manual work-flow process that routed every repair work order through the director of Facilities Management, while providing him limited information and data. Another issue was the inability of the old work order system to track status updates, provide metrics, or give service providers a way to communicate back to the company through the tool.
"At one point we had more than 230 open work orders with no status updates on any of them," said Craig Bayless, Director of Facilities Management at Razzoo's, who inherited the old system and processes when he joined the company in 2015.
These issues elongated the repair cycle in general, which could range up to 30 days or more. This was unacceptable to a company who equates equipment downtime with revenue lost. Further, the company was not able to track maintenance and repair spending, even at the most basic levels such as compiling the total costs of repairs.
Based on his experience with ServiceChannel as a contractor to companies who were using the platform, Bayless decided to deploy it at Razzoo's as a cost-effective way to reduce repair cycle time, gain visibility into important data, and improve the overall efficiency of the FM practice.
"In terms of costs [of ServiceChannel], it was a no-brainer," Bayless said. "I knew that ServiceChannel was favored two to one in the industry among all work order systems. And I had seen companies spend millions of dollars and years of time trying to duplicate the functionality that ServiceChannel provides."
The ServiceChannel implementation was quick and easy and included providing every Razzoo's restaurant manager with the ServiceChannel Mobile App to initiate work orders and track status using his/her preferred mobile device, which the managers "love", according to Bayless. In the near future, Razzoo's plans to implement ServiceChannel Site Audit Manager, which will enable restaurant managers and the FM team to use their mobile devices to capture standardized facilities condition data onsite and make even more informed repair and maintenance decisions. Razzoo's will also plans to roll out ServiceChannel Invoice Manager for electronic invoicing and payment, further enhancing productivity and tracking.
After the ServiceChannel deployment, Razzoo's has seen its repair cycle time drop by almost a half. The platform has enabled the company to capture and fix recurring issues such as repairing faulty equipment that should have been replaced, or vice versa.
Today, Razzoo's has a better understanding of items such frequently occurring equipment issues or why certain locations tended to spend more on maintenance and repairs than others. This has enabled Bayless and the FM team to track and monitor key operational and budget trends, while dismissing anomalies or one-off issues. This in turn has empowered the FM team to interact with senior company executives such as the CFO with meaningful data and not just anecdotal information.
"We now have new insights into our operations and we can tackle issues in ways that we had never even thought about before," Bayless said. "ServiceChannel has been a force multiplier in terms of how we manage our spending and budgets. It has also given us the means to establish new budget parameters, make more informed decisions, and mitigate issues more quickly and less expensively."
Additional Resources
About Razzoo's
Razzoo's is a privately held company operating 20 Razzoo's Cajun Cafe and Tricky Fish restaurants throughout Texas and in Charlotte, NC.
About ServiceChannel
ServiceChannel provides facilities managers with a single platform to source, procure, manage and pay for repair and maintenance services from commercial contractors across their enterprise. By providing a real time, mobile and web-based view of service data across all trades, locations and contractors, facilities managers drive significant brand equity and ROI for their organizations without outsourcing or investing in new infrastructure. The world's leading global brands use ServiceChannel and Big Sky solutions daily to help optimize millions of transactions and billions of dollars of spend annually.