ServiceChannel Executive, Sid Shetty, to Present at the GoodData 'Make Money Summit'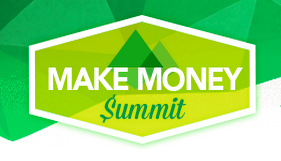 NEW YORK, May 13, 2015 – ServiceChannel announced today that Siddarth Shetty, the company's VP of its Global Services division will present at the GoodData Make Money Summit on how business intelligence and data analytics has helped ServiceChannel enable its customers to convert visibility and insights of their enterprise data into customized, actionable information in order to make more informed business decisions, take faster actions, and save significant costs.
These successes are the result of the ServiceChannel and GoodData partnership to integrate GoodData's analytics software to enhance ServiceChannel's service automation platform for global facilities managers and external contractors. ServiceChannel offers these features and functionalities as part of the ServiceChannel Custom Analytics module that allows users to modify the standard ServiceChannel analytics or build their own business intelligence platform tailored to their specific operational processes. ServiceChannel launched Custom Analytics in February as part of a comprehensive update of its SaaS portfolio.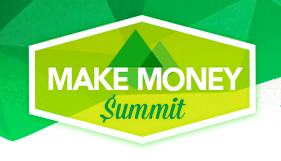 Event: GoodData Make Money Summit
Venue: The W Hotel, San Francisco
Date: Thursday, May 14
Time: 10:15 to 10:45 am
"The power of making business insights accessible can transform entire industries as demonstrated by the impact ServiceChannel has had in the multi-billion dollar facilities management repair and services industry," said GoodData Founder and CEO Roman Stanek. "We look forward to Sid and ServiceChannel joining GoodData to discuss how analytics has reinvented their business and continues to drive value from almost 15 years of customer data."
"Data can be one of the most underutilized assets for any enterprise without the ability to leverage it properly through visibility and analytics," said Sid Shetty, VP of Global Services, ServiceChannel. "Our partnership with GoodData is essential as it brings the best aspects of both companies into a powerful and comprehensive solution for facilities managers, contractors and suppliers all over the world."
Full details of the ServiceChannel case study are available for download on GoodData's website.
Additional Resources
About ServiceChannel
ServiceChannel provides facilities managers with a single platform to source, procure, manage and pay for repair and maintenance services from commercial contractors across their enterprise. By providing a real time, web-based view of service data across all trades, locations and contractors, facilities managers drive significant brand equity and ROI for their organizations without outsourcing or investing in new infrastructure. The world's leading global brands use ServiceChannel daily to conduct business with over 50,000 contractors at more than 120,000 locations in 63 countries.
Media Contact for ServiceChannel

Name: John Noh
Phone: 408-242-3852
Email: jnoh@servicechannel.com