Sally Beauty Supply Modernizes FM Operations for Enhanced Visibility and Transparency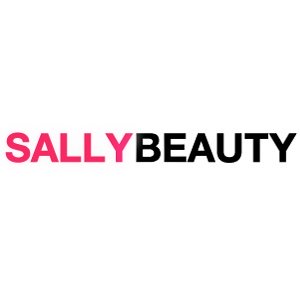 Service Automation Empowers FM Team to Process Higher Volumes of Invoices and Work Order Requests
NEW YORK – Sept. 15, 2016 — ServiceChannel, the leading SaaS service automation platform for facilities managers and contractors, today announced that Sally Beauty Supply, a specialty retailer and distributor of professional beauty supplies operating more than 5,000 stores globally, including more than 4,200 in North America alone, has deployed a ServiceChannel service automation solution to modernize many aspects of its facilities management operations through automation.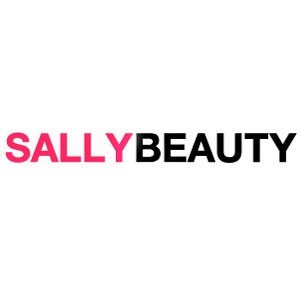 Specifically, Sally Beauty Supply selected ServiceChannel's Big Sky retail solution to expedite the invoice and payment process, which eventually required four Sally Beauty Supply employees to spend two hours on it each day. This legacy and highly manual process also limited the visibility that the FM team had into these transactions and made it highly difficult to share financial data with other corporate departments including accounting, asset management and procurement.
"The requirements on our team just to handle the thousands of invoices we processed each month was getting onerous," said Randy Goss, Sally Beauty's Store Maintenance Manager. "Continuing to process these invoices manually was no longer an option as we could not continue to hire more staff just to tackle the mountains of paper we were moving."
These issues were compounded by the fact that Sally Beauty Supply's FM team was the largest producer of invoices in the company due to the large number of contractors, suppliers and other service providers required for proper facilities maintenance and repairs. The company estimates that it manages more than 1,300 vendors, including more than a dozen national contractors.
As a result, the volume of invoices that the FM team processed spiked significantly in recent years as the company and the number of stores grew rapidly. The number of work order requests increased as well, more than tripling in the last few years, which were all managed using a legacy process of phone calls and thousands of emails.
Generating FM-based reports and sharing the data with other Sally Beauty Supply corporate departments as well as with vendors was also a time-consuming manual process. The team's previous system could only produce a limited number of off-the-shelf reports, requiring the team to cut and paste data into emails as the main way to share information.
With the Big Sky retail FM system in place, the company's management, including department managers, territory managers and other executives, now can access facilities-related information immediately.
This also enabled the FM team to have budget and spending discussions with their management team using real-time data. And by migrating to a web- and mobile-based platform, another one of the company's FM modernization goals, they were now able to have stores handle the growing volume of service requests by initiating, tracking and resolving work orders on their mobile devices including Apple iPads.
"Nothing is hidden anymore, everything is a lot more transparent, such as visibility for the field to see what's happening and for them to have access to key information immediately," Goss said. Through this automation, the stores know their expenses and field supervisors can easily identify outliers across the 10-12 stores they each manage, and quickly take corrective action. In addition, he can justify R&M spending to store operations based on real data and information, such as for preventive maintenance.
Goss added: "We can now engage both management and vendors with information that shows us what is happening in real time, and this visibility is the key to the whole picture about our FM operations. Now we have unlimited visibility of each person's scope of responsibility, which has our team and our management extremely excited."
Additional Resources
About ServiceChannel
ServiceChannel provides facilities managers with a single platform to source, procure, manage and pay for repair and maintenance services from commercial contractors across their enterprise. By delivering unprecedented transparency and data-driven analytics of service quality, across all trades, locations and contractors, facilities managers drive significant brand equity and ROI for their organizations without outsourcing or investing in new infrastructure. The world's leading global brands use ServiceChannel and Big Sky solutions daily to help optimize millions of transactions and billions of dollars of spend annually.
Media Contacts:
John Noh, ServiceChannel
jnoh@servicechannel.com
408.242.3852