Boost service and savings with provider Network Opportunities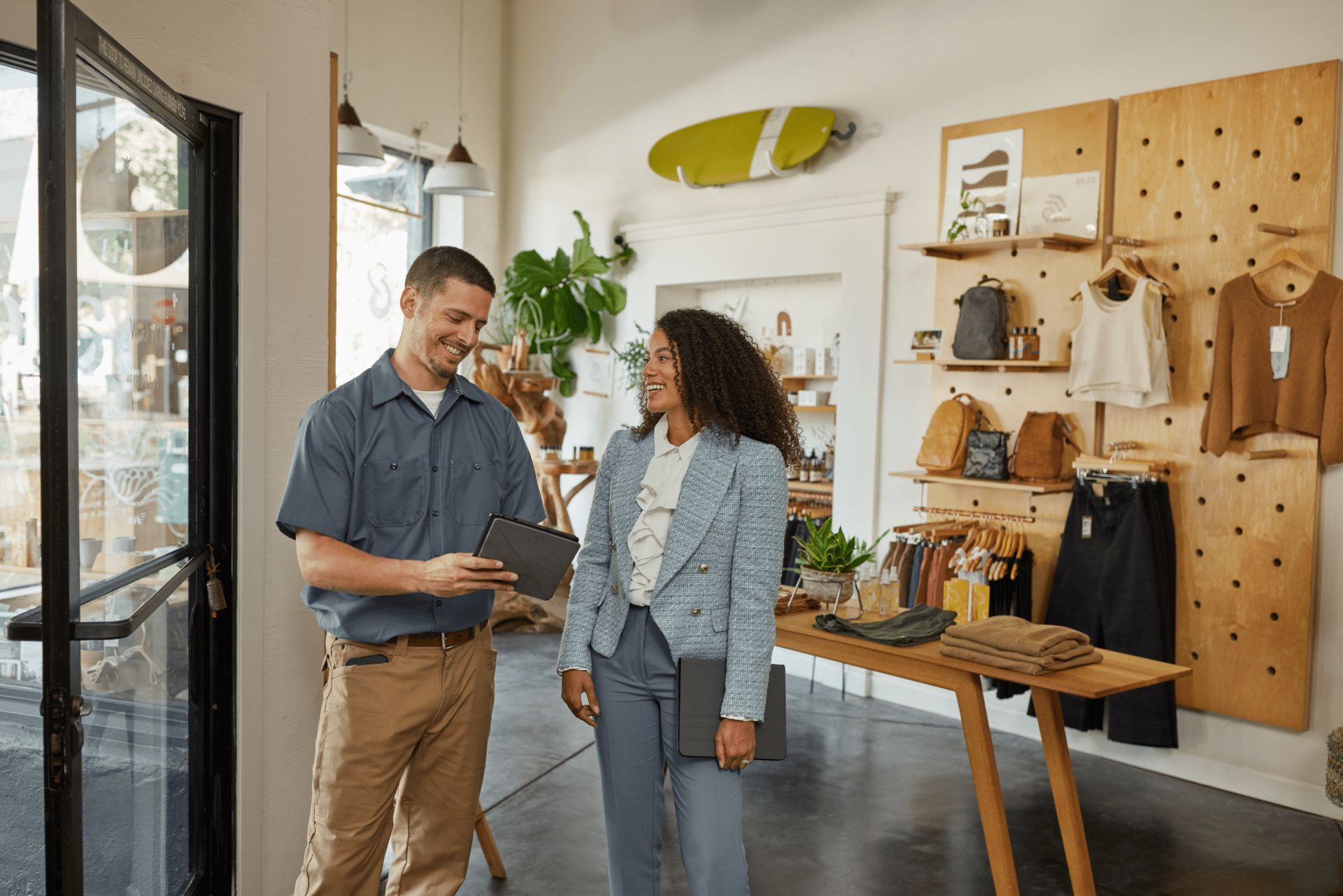 Monitor the weak spots in your service provider performance and costs — only available on the ServiceChannel platform.
See exactly how much you could improve with top-performing providers.
Network Opportunities harnesses performance and pricing data from over 70,000 providers on ServiceChannel to rank your potential cost savings and service quality improvements. It continually monitors the health of your provider network and gives you unique insights to help you optimize. 
Now available
New!  Network Opportunities: Proactively identify where you can get faster, higher-quality, more cost-effective service directly in Provider Search.* 
How it works
Truly strategic sourcing is possible when you have tailored insights. See at a glance where you have the most room to improve without having to crunch the numbers yourself. You'll see potential improvements right in Provider Search. Use Network Opportunities to: 
Find your weak spots: Identify when you can upgrade to more cost-effective, responsive providers. With data-driven insights, you can improve the speed of service in key trades like plumbing and electrical, eliminating long wait times that frustrate your operations team. 
See how your providers stack up: Compare KPIs and provider scores against each other and the Marketplace. Your Contractor Scorecard ensures that you won't be flying blind, so you can make confident decisions to upgrade providers based on their objective track records and real-world benchmarks.
Get instant insights: Find out exactly how much you could improve without having to analyze data or endlessly search directories yourself. Then, use Provider Search to find the best providers for your needs.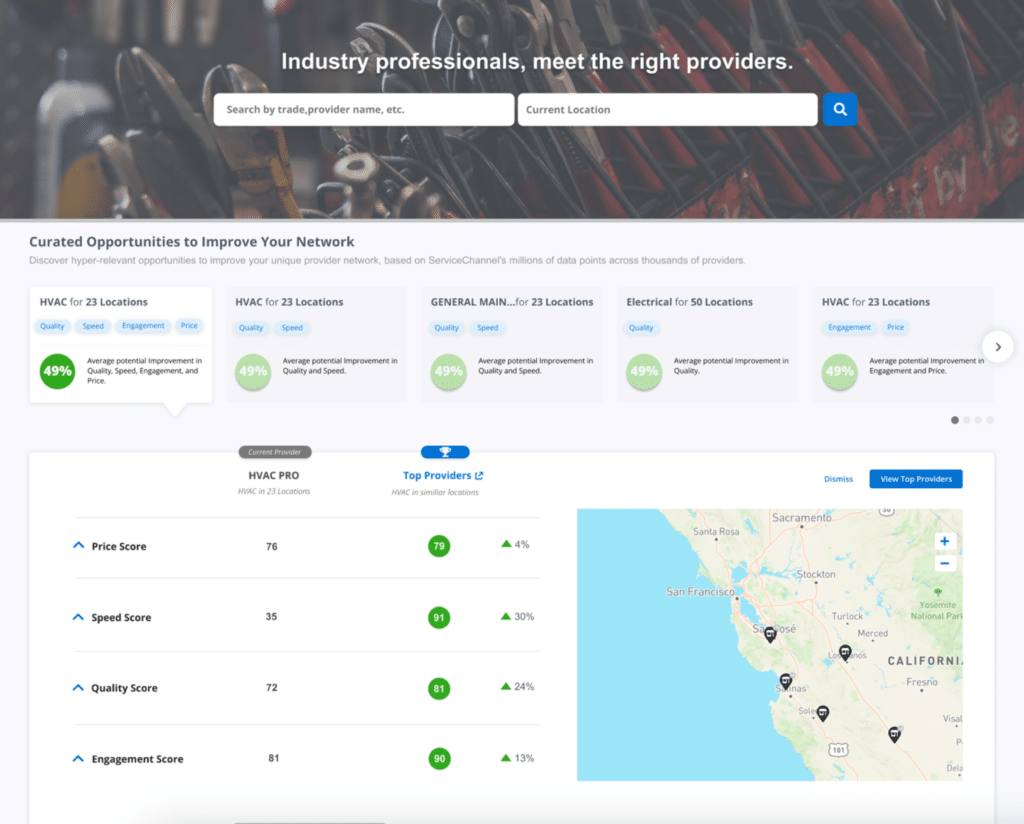 What distinguishes the ServiceChannel Marketplace from other sources?
The ServiceChannel Service Provider Marketplace is different than other sourcing methods in three key ways:  
Objective performance scores.

With Marketplace data, you can make confident sourcing decisions, because all providers are scored using the same objective KPIs. You can compare their results and see their actual performance for other clients like you.

 

Unbiased rankings.

Providers cannot pay to be promoted ahead of others. The only way for a provider to be discovered in the Marketplace is by delivering services to existing clients on the ServiceChannel Platform.

 

Direct relationships.

ServiceChannel is not a middleman between you and your providers. Providers sourced from the Marketplace work for you directly, so you can build long-term, strategic relationships.

 
How are providers evaluated?
Provider performance is evaluated across four key dimensions of service: Speed, Quality, Price, and Engagement Scores. Each score is calculated from a weighted set of KPI inputs.
The scores and metrics in Provider Search Network Opportunities align directly with those in your Contractor Scorecard. 
What's the benefit of working with providers with good performance scores?
Provider scores are the best way to spot opportunities to streamline your operations, get better outcomes for your customer and employee experience, and boost your profitability. Good scores reflect great service by the provider and give you the industry's best way to identify and retain the right new providers to optimize your network.