National Restaurant Chain Ovation Brands Gains Increased Operational Visibility While Slashing Costs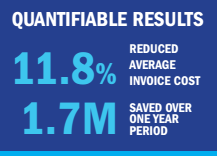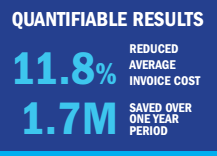 All restaurants face the challenge of maintaining their locations in clean, proper operating conditions while keeping costs under control. New locations are opened, existing ones are remodeled and all face high customer foot traffic and constant, regular service demands that can put a continual strain on staff, facilities and equipment.
And with every restaurant chain facing existing and always emerging competition, budgets remain tight, funds for facilities management can be tighter but service demands are unrelenting. Keeping a restaurant running smoothly and ensuring the chain's 'brand uptime' is crucial.
Ovation Brands, with hundreds of restaurants nationwide, faced similar issues with the added constraints of limited data and operational visibility across its facilities management program, resulting in challenges across contractor management, facilities spend and maintenance operations.
In particular, the chain's facilities team had no visibility in its total spend or category spend, and no way to benchmark its spend against industry competitors; lacked contractor coverage in many geographies through difficult and inefficient contractor sourcing and management; and were unable to provide real-time data and generate actionable reporting.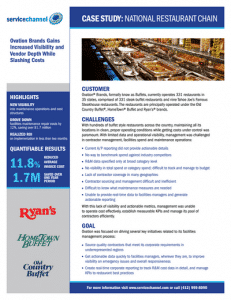 Given that, they focused on driving several key facilities management initiatives including:
Sourcing quality contractors
Improving R&M data visibility and overall responsiveness
Managing KPIs to restaurant best practices
The chain deployed ServiceChannel's platform to gain operational visibility and effectiveness and reduce costs across its facilities management program. With this solution, Ovation Brands could find and qualify industry-proven contractors nationwide, create and monitor work orders to manage critical issues in real time, access new levels of analytics and business intelligence capabilities to cut costs and meet KPI goals, and gain visibility into required services and warranty obligations.
With a systematic approach to its facilities program, the chain could now use metric driven NTE (not to exceed) controls to cut costs dramatically. How significant were these results? Over a one year period, Ovation Brands
"The ease of locating and printing reports using ProView is a facilities person's answer to controlling your costs and forecasting for the future."

– Director of Facilities
Ovation Brands
Reduced average invoice cost by 12%, and
Saved over $1.7 million!
Contractor management and depth also improved by quickly expanding its contractor base 25% with ServiceChannel. And how easy was it to justify deploying this new software application? By centralizing the repair and maintenance process with ServiceChannel, the software deployment's ROI was less than two months!
If you'd like to learn more about the benefits and results Ovation Brands achieved, please download the case study here. We look forward to sharing more customer successes with you.