How Terminix Manages the Facilities On-boarding Experience


For Katherine Bowen, staying focused, alert and striving for improvement always trumps a "business as usual" mindset. Katherine is the go-to person for on-boarding national level accounts to ensure the service transition goes super smooth. Katherine's role also includes IT support for Terminix's ServiceChannel accounts and the internal web-based reporting portal, and the systems' training for her department. Katherine says, "We view ourselves as a provider that customers should welcome into their businesses and homes with assurance that our work will be done right the first time, and that we will partner with them through whatever it takes to tackle the toughest pest situations."
ServiceMaster, Terminix's parent company, takes great pride in being one of the top places to work and do business. Katherine's success hinges on the ability to serve internal customers — her department and field teams — as well as external customers. She needs to find efficient solutions to potential issues and implement strategies that make the on-boarding and service process as hassle-free as possible.
Adding ServiceChannel into the Mix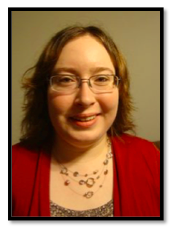 Katherine's team uses ServiceChannel as more than a work order management system; they also use it to measure performance of field service professionals and customer service representatives. Katherine reports, " ServiceChannel is one of the most streamlined third parties that we use. We appreciate the user-friendly work order management site; it makes it easy for our CSRs to do their day-to-day work. It is wonderful to have written records of all quotes, approvals, invoice statuses, location work order note details, and ETA dates/times stored in one central location versus partial data spread across multiple websites." Terminix's CSRs also enjoy having e-mail records for work orders instead of tracking phone calls.
Creating Comfort at Work and at Wome
All of the Terminix CSRs who work on ServiceChannel accounts go through ServiceChannel training. According to Katherine, "It provides them the comfort and ease to use the website. In addition, we have developed a supplemental classroom style training on some of the more complicated website aspects."  Creating an easy-flowing environment extends to Katherine's life during off hours, too. She enjoys writing, and hanging out with her husband and cat, and swimming (… but not with the cat!).