Legacy Air – Growing Leaps & Bounds!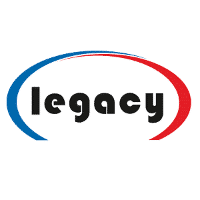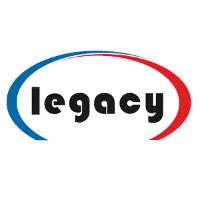 Legacy Air knew it was onto something when it opened its first office in Arizona to service air conditioning systems. The company has grown by leaps and bounds since then. Today, Legacy Air has offices in 11 states, and now also services refrigeration, fixes kitchen equipment, and handles facility repairs along with its HVAC work. In fact, this year Legacy Air was ranked as one of America's Fastest Growing Companies on the Inc. 5000 list.
As Manager of Business Development, Micah Dyer is responsible for the end-to-end customer experience, from placing a service call to receiving an invoice. For Micah, the focus is on the experience and how customers are treated. The proof is in his professional commitment: he's earned designations as a Retail Facilities Maintenance Professional (RFMP) from PRSM, Certified Restaurant Facility Professional (CRFP) from RFMA, and Facility Management Professional (FMP) from IFMA
Success measured in multiple ways
Micah uses lots of internal measurements to measure success, including response times and work order age. But, he says, "Probably the real measurement of success is when a customer reaches out and says we're doing a great job or that an experience with one of our technicians was awesome." But success doesn't always come easily. Micah shares this perspective. "The owner of company, Jay Parker, describes running a service company like falling through the sky while building an airplane. There's so many moving parts, and everything is moving fast. Everyone has to be focused and working together to get it done."
Weather can be the biggest obstacle that Legacy Air has to contend with. The brutal winters on the East Coast during the past 2 years meant parts couldn't get shipped to Legacy Air's offices on the West Coast. At the other extreme, Legacy Air also has to manage when it's 120 degrees in Arizona. Legacy Air has learned to not only quickly remedy a problem, but also adapt to prevent having issues in the future.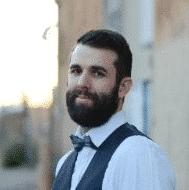 ServiceChannel: We use it because our customers use it
Legacy Air counts a long roster of well-recognized brands as its customers. Micah says, "We've been with ServiceChannel for about 6 years. We use ServiceChannel because our customers use it – for their call center, IVR, and website. It's really easy to use." Legacy Air has its own internal software, dashboards and metrics, but gets tremendous value and use from ServiceChannel technology and the ability to input notes into work orders, track work orders, and add quotes.
Legacy Air does extensive training and recently invested a lot of resources into video training about the company's systems. Depending on the position, training can also be done one-on-one or in groups. The company also avails itself of ServiceChannel's contractor training, especially when new features are rolled out.
Now this is interesting…
Micah says he enjoys "bi-polar hobbies". He's either outside hiking or nestled inside watching Netflix. He's also a world record holder — how many other people can claim to be the Guinness World Record holder for the World's Thickest Beard!