A Holiday Checklist for Retail Facilities Managers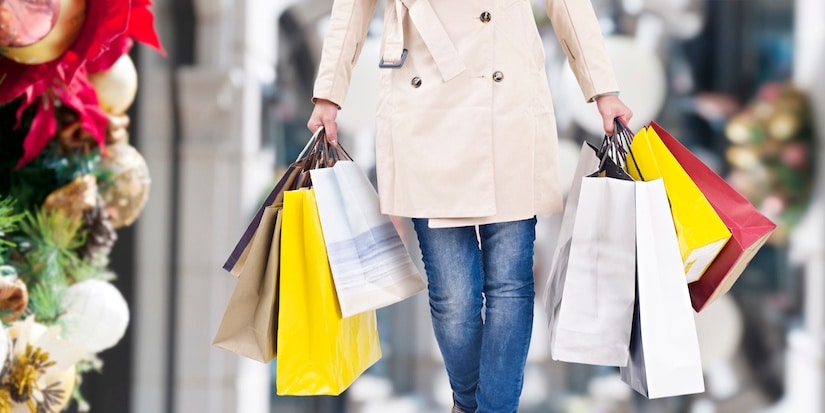 For retail businesses, the holiday season – October through December – is a critical time of year. According to an annual survey, holiday retail sales are projected to be between $678.8 billion and $682 billion in 2017, up 4% year-over-year. With rising employment numbers and incomes across the U.S., the retail industry is poised to finish the year with strong revenue numbers.
Due to the influx of customers during the holidays, retail facilities managers are tasked with ensuring store locations are in peak condition and able to accommodate high traffic volumes, because the state of retail facilities can make or break success during the holiday season. Stores need to be properly stocked and staffed, as well as operating optimally to guarantee excellent customer experiences.
Let's take a look at a few "to-dos" to help retail facility managers prepare for the holiday season:
1 – Utilize Facilities Management Software
To ensure holiday retail success, especially for businesses with multiple locations spread across the U.S., facilities management software is a must. The right software allows facilities managers to track and monitor open work requests, contractor response time, and equipment health for several locations, through a single dashboard.
During the holiday season, quick work order fulfillment is imperative, especially when it comes to critical facility functions – such as HVAC systems, lighting, and restrooms. Downtime for any of these functions can compromise the customer experience in-store.
2 – Hire Skilled & Experienced Contractors
Hiring the right contractors is critical to maintaining a store's brand image. In the case of luxury retail facilities, maintaining a premium environment, especially one that's decorated extravagantly for the holidays, requires skilled contractors who are able to create and repair custom-designed finishes.
With access to a comprehensive contractor database, retail FMs ensure they're hiring the right contractors to prepare each store with brand-specific custom holiday decorations. Creating identical or comparable in-store experiences across multiple locations can also promote brand recognition and loyalty.
3 – Schedule Preventive Maintenance
When it comes to preparing for the holiday season, creating and managing preventive maintenance programs is crucial. Ahead of the holiday season, retail facilities managers and staff are already inundated with extra tasks in the store. Preventive maintenance software can help facilities managers by scheduling maintenance for critical functions ahead of time, ensuring smooth operation through the season.
This software allows FMs to schedule recurring maintenance for every piece of critical equipment and automatically keep track of what work needs to be performed, when, and which contractors are best to use. As a bonus, preventive maintenance programs can reduce the cost of lost productivity and minimize the expenses of emergency repairs.
When the store is operating in peak condition, the retail business ensures customer safety and a positive customer experience.
4 – Increase Data Transparency
Sharing data across facilities is another must during the holiday season. FM software aggregates facility data from all store locations into one hub of information so retail facilities managers can make actionable, data-driven decisions about specific locations, work orders, assets, and contractors.
During the busy holiday season, facilities managers need to have eyes on the status of each location – and data transparency is the key to this.
5 – Improve Communication Across Locations
During the holidays, it's critical to facilitate open communication between the facilities management team and store employees. Facilities management teams should make a point to visit store locations frequently during the holiday season and make their presence known, so employees don't hesitate to reach out if any issues arise.
This ensures they are able to reach the FM team through multiple communication channels, such as phone and email, so problems are resolved promptly and effectively.
6- Empower Store Managers
At the end of the day, the store managers are the ones who make an impression on customers. On top of the critical facility functions operating in peak condition, the customer experience is largely dependent on store cleanliness, staffing, and merchandise stocking.
Upper management must ensure store managers have the right tools to contact the facilities management team to help them with tasks, whether it's equipment maintenance or general cleaning and upkeep, in a timely manner. Store managers should also have access to historical data to make the right staffing decisions and stock the correct amount of merchandise, accounting for longer store hours and higher customer traffic during the holidays.
Final Thoughts
During the holiday season, retail businesses need to maintain optimal operation of their facilities in order to provide excellent customer experiences in store. The right facilities management software can help retail managers resolve issues, source skilled contractors, reduce the likelihood of equipment breakdown, and share data more efficiently.
On top of this, to be truly successful during the holiday season, FM teams need to enable on-site employees to communicate issues that arise in a timely manner, and make other critical store decisions that lead to improved customer experiences, such as staffing and merchandise stocking. As a result, retail businesses are able to ensure customer satisfaction in-store and capture as much revenue during the holidays as possible.
Each season brings about a new set of challenges for facilities managers. Download our Ebook, "What Every Facilities Manager Should Do Now," to learn more about preparing your business for the holidays.