ISM-7 Counties Appoints Bashir Abdallah, ServiceChannel's Head of Supply Chain Products, as Technology Chairperson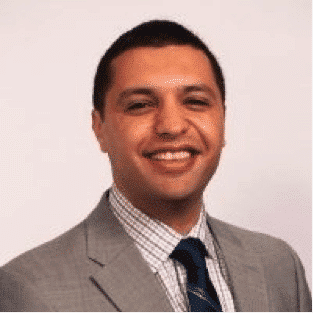 NEW YORK, April 8, 2015 – ServiceChannel, the leading service automation platform for facilities managers and contractors, today announced that Bashir Abdallah, the company's Head of Supply Chain Products, has been appointed by the 7-Counties affiliate of the Institute for Supply Management as its Technology Chairperson.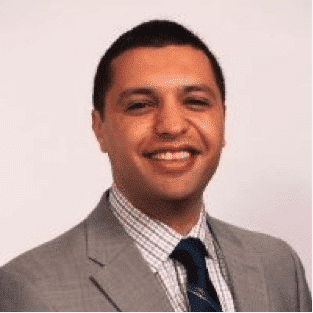 Bashir Abdallah, Director of Strategic Solutions, ServiceChannel and Technology Chair, ISM-7 Counties
As Technology Chair, Abdallah is responsible for evaluating the state of the technology deployments and usage within ISM 7-Counties and develop an action plan to improve effectiveness and efficiencies. Abdallah will also be responsible for assessing how key trends and the availability of new products will impact ISM 7-Counties' technology roadmap.
"Bashir brings to this role a unique combination of supply management expertise as well as a deep background in the cloud computing, enterprise software industries," said Nick Ammaturo, President and Chairman of the Board of Directors of ISM-7 Counties. "His expertise will not only benefit our organization's internal use of technology but will help us promote technology best practices throughout the other affiliates within the ISM."
At ServiceChannel, Abdallah leads the Strategic Solutions team, who works with customers, contractors and suppliers on implementing technologies and business practices to improve their strategic sourcing initiatives. Recently, ServiceChannel announced the availability of Supply Manager, a tool designed to automate and standardize enterprise-wide purchasing of equipment, parts and supplies.
ISM-7 Counties has a rich history and dedication to educational excellence, serving the professional, educational and networking needs of supply chain colleagues in the six New York counties of Westchester, Rockland, Orange, Dutchess, Putnam and Ulster, plus Fairfield County in Connecticut. The affiliate's mission is to identify and implement 21st century supply chain methodology and principles including the integration of the latest available technologies. Recent educational workshops and program offered by ISM-7 Counties has included best practices in operational planning & forecasting as well as integrating big data analytics in supply chain management.
"I am honored to serve as the Technology Chair for ISM-7 Counties and to work side-by-side with some of the most respected professionals in supply chain management," said Abdallah. "I believe technology is core to who we are in our industry and to the ISM-7 Counties mission overall. I look forward to expanding its usage for the benefit of ISM members everywhere."
Additional Resources
About ServiceChannel
ServiceChannel provides facilities managers with a single platform to source, procure, manage and pay for repair and maintenance services from commercial contractors across their enterprise. By providing a real time, web-based view of service data across all trades, locations and contractors, facilities managers drive significant brand equity and ROI for their organizations without outsourcing or investing in new infrastructure. Over 200 leading global brands use ServiceChannel daily to conduct business with over 50,000 contractors at more than 100,000 locations in 63 countries.
ServiceChannel was named a GAP Inc. Strategic Partner in 2013 and awarded two Nike Vendor Excellence Awards in 2010 and 2012. ServiceChannel was also named the Vendor of the Year in 2011 by The Professional Retail Store Maintenance Association (PRSM).
Media Contact for ServiceChannel
Name: John Noh
Phone: 408-242-3852
Email: jnoh@servicechannel.com