Facilities Managers Not the Only Ones Benefiting From FM Software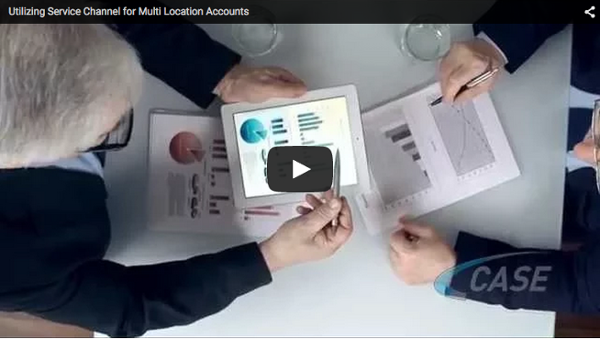 The value of ServiceChannel's software to a facilities management team is no secret; our Service Automation solution provides unparalleled visibility into service provider activities, allowing teams to do more with less and providing real cost savings. But what about the flip side?
What's the Value of ServiceChannel to a Contractor?
We love when we speak to contractors and facilities service providers using Service Automation who tell us that it's the easiest FM software to use – and that they tell all of their clients that they recommend using ServiceChannel as well. Even better? When contractors, like Case Snow Management, share how they rely on ServiceChannel to promote their own business and the benefits they bring to their own clients!
In the short video below, Case makes a strong case for themselves and ServiceChannel alike to use ServiceChannel for supporting multi-location accounts:
"Providing
Visibility
and
Accountability
to our Clients"
How do contractors and service providers like Case benefit from facilities management software, in this case Service Automation from ServiceChannel? Listen in…
"We can provide both GPS and photo verification of every service in real time…When it comes to protecting both our clients and ourselves from liability, there is nothing more powerful than a photo and a GPS verification."

"With the ServiceChannel app, we can provide real-time visibility to our clients…and real-time accruals for financial data"

"With ServiceChannel…our clients are able to see exactly when our trucks hit their site to perform any services and what services are performed"

"With ServiceChannel we're able to have complete visibility through the entire the winter season to see what services were performed and when…have true accountability for the due diligence that was performed."
Using ServiceChannel for Multi-Location Accounts
One factor that's particularly noteworthy was how they – and their clients – benefit from our mobile FM software to manage large numbers of locations:
"The managers that oversee 100 or more locations are able to have a single point of contact."

"For our clients who are managing 50 to 500 or more locations, this solution is so elegant and efficient that it's an obvious choice for them to utilize."
{{cta('7aaf1002-3ccd-4870-bbc7-7b603f65ff87′,'justifycenter')}}