Facilities Management Professionals Kick Off 2017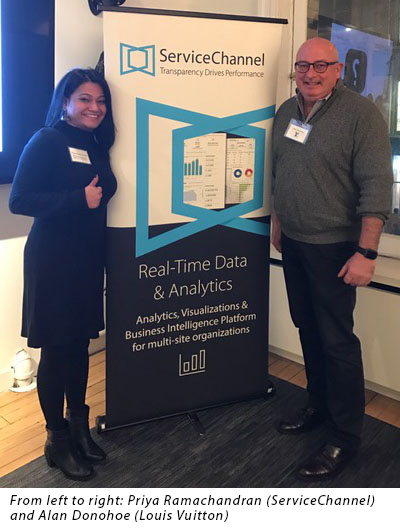 After the new year is always a good time to get smarter and lay the groundwork for a more productive year.  In response to our clients' requests, we offer an ongoing series of events that highlight how facilities managers and others can keep on top of the latest FM technology advances and, most importantly, how they can apply them to their own environments.
Our clients have found these sessions highly productive opportunities to learn new ways to achieve higher levels of efficiency, visibility and compliance across their organizations.
New York, New York!

To kick off 2017, we held our first LEARN&LEAD event of the year last week.  During this half-day meeting at our New York City headquarters, we shared product news, updates on the product roadmap and facilities management best practices.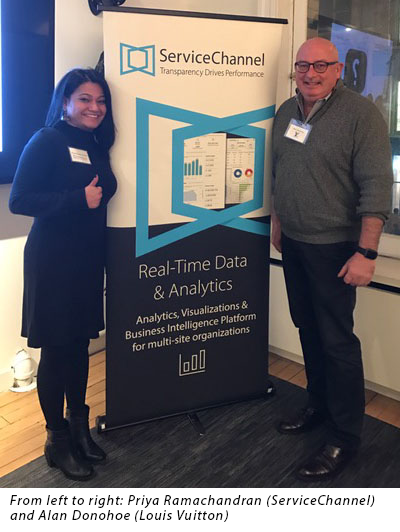 In addition, ServiceChannel customers in attendance, including those from Louis Vuitton, Equinox, Blink, Tops Market, RaceTrac, City MD, Tumi, VFC and First Citizens Bank had the opportunity to share and learn from each other.  Everyone participated in interactive discussions ranging from the latest on ServiceChannel products to how best to use them to automate the life of a facilities manager.
Some of the topics generating the most discussion and interest were:
Best ways to explore data, monitor KPIs and update data more frequently with

Analytics Premium

How to reduce risk and improve efficiency with Insurance management updates to

Compliance Manager

Improving facility and location inspections by easily and automatically loading photos via mobile device with

Site Audit Manager
"I'm fairly new to the whole ServiceChannel system; events like this LEARN&LEAD allow me to learn as much as I can about the platform!" Mark Kokojan, Equinox Fitness Clubs
More Opportunities to Boost Your Facilities Management IQ
Join us throughout 2017 for our LEARN&LEAD series that will continue to showcase the latest advances in web and mobile-based FM technologies and industry best practices, and provide plenty of facilities industry networking opportunities.
Register today for an event near you!