Facilities Industry Makes Big Stride in Leveraging Data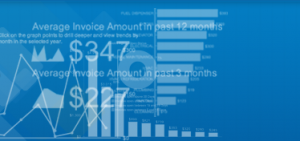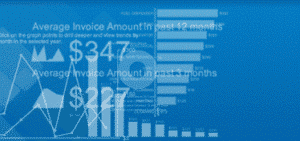 Our industry in the past has had a lot of gut decision making because facilities managers and contractors didn't have a user-friendly platform where they could access data and information insights in an easy-to-understand visual format. Plus, taking the time to do this every day was not practical and could be quite frustrating – we have all been there. With ProView, ServiceChannel has now taken the facilities management industry to a whole new level. Service information that was always present and captured is now being made readily available to both facilities managers and their contractors, in a way that applies to their business. FMs can now make data driven decision in a matter of seconds!
Result: Over 100,000+ report executions with over 80% client adoption
One of the questions that I'm asked is, "Why doesn't everyone use analytics?" I think the answer is that analytics has always been complicated and intimidating. If analytics is done right, it shouldn't be that way. Analytics and business intelligence should always be designed or spoken of with businesspeople in mind, because that's who the end users are. If they can't look at a dashboard and know right away what it's saying, then it's too complicated, or it's not explained well.
Not everyone can or has the time to manipulate data in Excel. But then how do you encourage data-driven decision making? Answer: you make it simple and easily accessible. Our clients range from those who manage a few hundred work orders a week to a few thousand a week and now they all can leverage their data in 1 click. The information is just as relevant, and that data can be used to make decisions and monitor performance. That's why ProView is such a success, because we made it simple. Everyone – from the person that has had experience with business intelligence, data or reports to the operators and the business owners – all now have direct access to insights, easily and quickly! Every day we learn more about our end users and at the same time we're educating the industry on how to use their information to make better FM and business decisions.
It's not about analytics, it's about insights for your business. Thats how it should always be – empowering the the business user.
Our clients and contractor partners use data to manage their own performance as well as those of their partners. Teams start their day and conduct meetings fueled by information. Metrics, KPIs and trends are now commonplace terms. It's not intimidating any more. It never should have been.
All of our clients, small and large as well as our contractor partners – everyone from a massive corporation that provides service to multiple clients to the smaller contractors who have 2 or 3 individuals running a business – want to understand the value of their data and make the most of it.
Business Intelligence, when done right enables transparency and promotes accountability. It also promotes effective communication. Everyone is referencing a single source of truth. It aligns them all in terms of:
What the expectations are
What the service levels are
What the costs are
What the trends are
Making all this available with 1 click makes even the toughest critics want to try it.
The Industry is at the cusp of a metamorphosis and we are right there to enable it.
So where is is the industry going? What behavioral change do we see every day?
There's no more gut decisions; no more guesses. Analytics is now part of the day-to-day operations in the Facilities industry. Today's business manager and business owner are more data-hungry than ever before and now have the tools to leverage that need!
How is your organization using data to make better decisions? Are you part of this metamorphosis? Are your decisions driven by data and information.
The more informed you are, the better decisions you make, right?
"Retailers are constantly looking to find ways to make improvements in operations as well as measure and track the performance of their partners – the goal being to provide great service while ultimately reducing costs. I have worked with ServiceChannel for many years and their innovative technology and constant efforts to provide best in class service to their customers makes them such a great partner and differentiates them from their competitors. I have had the opportunity to view their new Business Intelligence platform as well as discuss their initiatives with them and I am truly impressed with what they have achieved here. ServiceChannel are in the process of transforming the industry, assisting companies better understand and run their operations and assisting their service providers to better understand and compete. The ProView scorecard is already yielding significant results."
Paul Walsh
Former Director of Strategic Sourcing at Gap, Inc.