What Facilities Managers Need to Know: Data-Driven Equipment for Smarter Decisions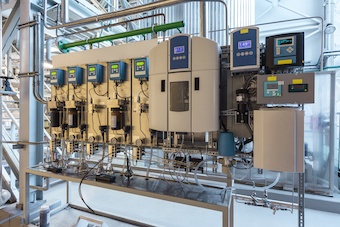 This is the next in a series of posts highlighting the 13 trends, technologies and best practices essential for facilities managers, from the ebook What You Need to Know to Succeed in Facilities Management in 2020.
Equipment costs are an increasingly important part of a facility's expenses.  Inefficient, malfunctioning or outdated assets can impact budgets as well as harm the customer experience and company brand image.  Facilities managers need to be able to measure not only the maintenance costs but the effectiveness of their assets to understand their underlying long term value.
Systems that can track utility usage per asset will be key so decision tradeoffs can be made: for example, should an investment be made in a higher quality HVAC unit?  The better model may cost more but should save money during its useful life because it uses less electricity.  Capturing this type of data and having the tools to analyze it are crucial to make such decisions.
Smart Technology to Enable Remote Equipment Monitoring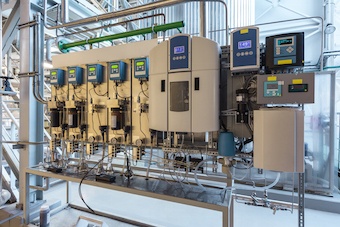 Smart sensors and self-monitoring equipment will also come into play.  Other devices will enable techs to not only measure equipment health but even make predictive recommendations as to future servicing and preventive maintenance needs.
At some point, it always becomes more expensive to fix a piece of equipment but how can an FM hundreds of miles away know whether to replace a broken HVAC unit without being there?  Smart technology to measure and report unit energy consumption and performance output combined with historical data will inform the FM in weighing alternatives.
Data-driven Facilities Management Decision Making
Effectiveness rather than simply repair costs will become the key metric when it comes to repair/replace decisions and facilities budget planning.  Measuring energy efficiency, tracking maintenance costs for specific models and asset categories, and understanding issue history all need to be considered when optimizing a facilities program.
Astute FMs are realizing the ways 'big data' is driving all facets of their companies as well as their own departments.  Understanding the data behind all of one's work orders, contractors, invoices, locations, etc. are now part of the standard process.  However, all the data surrounding asset usage, costs and performance is not always readily available.
As more equipment is able to monitor and report its own data, the key new element is to have it integrated into the other aspects of the FM program.  This way, new asset-based insights will become available that will lead to both lower costs and improved efficiencies and quality of service.